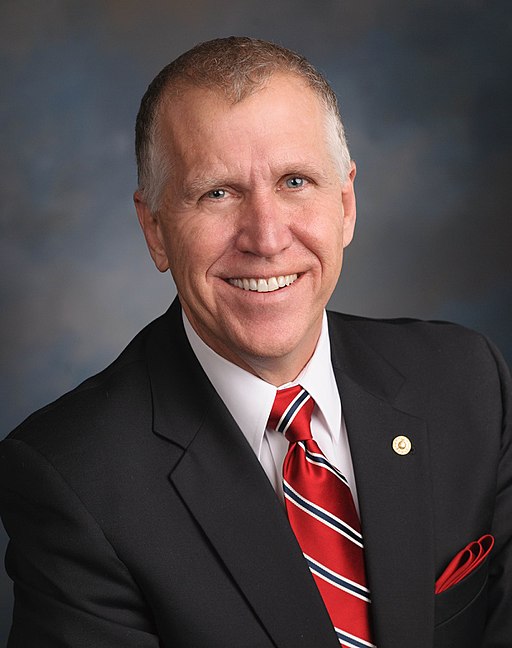 Incumbent Thom Tillis (R) defeated Cal Cunningham (D), Kevin Hayes (Constitution Party), and Shannon Bray (L) in the U.S. Senate election in North Carolina. Tillis was first elected in 2014.
The race drew the most satellite spending of any congressional election in history at around $229 million. Top spenders on the Republican side included the Senate Leadership Fund, American Crossroads, and the National Republican Senatorial Committee. On the Democratic side, Senate Majority PAC and the Democratic Senatorial Campaign Committee spent the most.
Roll Call listed Tillis as the fifth-most vulnerable senator up for re-election in 2020. The three senators topping their list—Doug Jones (D-Ala.), Cory Gardner (R-Colo.), and Martha McSally (R-Ariz.)—lost their bids. Maine's Susan Collins (R), who had the #4 spot, won re-election.
Thirty-five Senate seats were up for election, and the regular and special elections in Georgia remain uncalled. Democrats have flipped two seats and Republicans flipped one. Georgia's races appear headed to runoffs, and Democrats would need to flip both to split control of the chamber 50-50. The vice president has the tie-breaking vote in the Senate.
Additional reading: