Republicans have secured 50 seats in the next U.S. Senate compared to Democrats' 48 (including two independents who caucus with them). Control of the next Senate comes down to Georgia's runoff elections. In The Runoff Report, we provide the latest on each race and the fight for Senate control.
Regular election updates
David Perdue released an ad Tuesday saying an Ossoff win would mean "illegal immigrants, voting; police, defunded; taxes, sky high; our proud military, gutted; your private health insurance, taken away; small business, out of business; the Supreme Court, packed." Perdue closes: "If we win Georgia, we save America."
Jon Ossoff's campaign launched TikTok and Snapchat accounts Tuesday to share policy positions, voting information, and videos of Ossoff on the campaign trail. Ossoff said in a TikTok video, "The future of our country and the planet are at stake. COVID relief, healthcare, climate change. So register to vote by December 7th."
This election is for a full six-year term ending January 2027. Perdue was first elected in 2014. Ossoff ran against Karen Handel (R) in the 6th Congressional District special election in 2017.
Click here for more coverage of the regular election.
Special election updates
The Atlanta Press Club has released details about the Dec. 6 debate between Kelly Loeffler and Raphael Warnock—the only debate scheduled in the special election runoff.
WAGA-TV/Fox5 Anchor Russ Spencer will moderate the event. The Atlanta Journal-Constitution's Greg Bluestein and WABE Radio Morning Edition host Lisa Rayam will serve as panelists.
The debate begins at 7 p.m. You can watch it on GPB-TV, GPB.org, or on The Atlanta Press Club Facebook page.
Ossoff and Perdue were invited to debate as well. Ossoff accepted and Perdue declined. Currently, the debate is set to proceed at 5 p.m. with just Ossoff present.
The special election will fill the remainder of the term Johnny Isakson (R) won in 2016. He resigned in Dec. 2019, and Gov. Brian Kemp (R) appointed Loeffler, co-owner of the WNBA team Atlanta Dream. Warnock is senior pastor at Ebenezer Baptist Church. The winner will complete the term ending in January 2023.
Click here for more coverage of the special election.
Overall campaign updates
Gabriel Sterling, voting system implementation manager with the Georgia Secretary of State office, called on President Donald Trump, Perdue, and Loeffler to condemn threats of violence to election officials. Trump has alleged election fraud in Georgia. Loeffler and Perdue have called on Secretary of State Brad Raffensperger (R) to step down. Sterling said the following Tuesday: 
Mr. President, you have not condemned these actions or this language. Senators, you have not condemned this language or these actions. This has to stop. We need you to step up. If you're going to take a position of leadership, show some.

My boss, Secretary Raffensperger, his address is out there. They've had people doing caravans in front of their house. They've had people come onto their property. Tricia, his wife of 40 years, is getting sexualized threats through her cell phone. It has to stop.

This is elections. This is the backbone of democracy. And all of you who have not said a damn word are complicit in this.
Stephen Lawson, Loeffler campaign spokesperson, said the following:
Like many officials, as someone who has been the subject of threats, of course Senator Loeffler condemns violence of any kind. How ridiculous to even suggest otherwise. We also condemn inaction and lack of accountability in our election system process—and won't apologize for calling it out. Senator Loeffler will continue fighting to ensure we have a fair, trusted, and accurate election because the future of our country is at stake.
Casey Black, Perdue campaign spokesperson, said the following:
Senator Perdue condemns violence of any kind, against anybody. Period. We won't apologize for addressing the obvious issues with the way our state conducts its elections. Georgians deserve accountability and improvements to that process — and we're fighting to make sure the January 5th election is safe, secure, transparent, and accurate.
The Asian American Advocacy Fund PAC is hosting a text-banking event Thursday aimed at turning out Asian American and Pacific Islander voters for Ossoff and Warnock.
Today: Key dates and FAQs for voters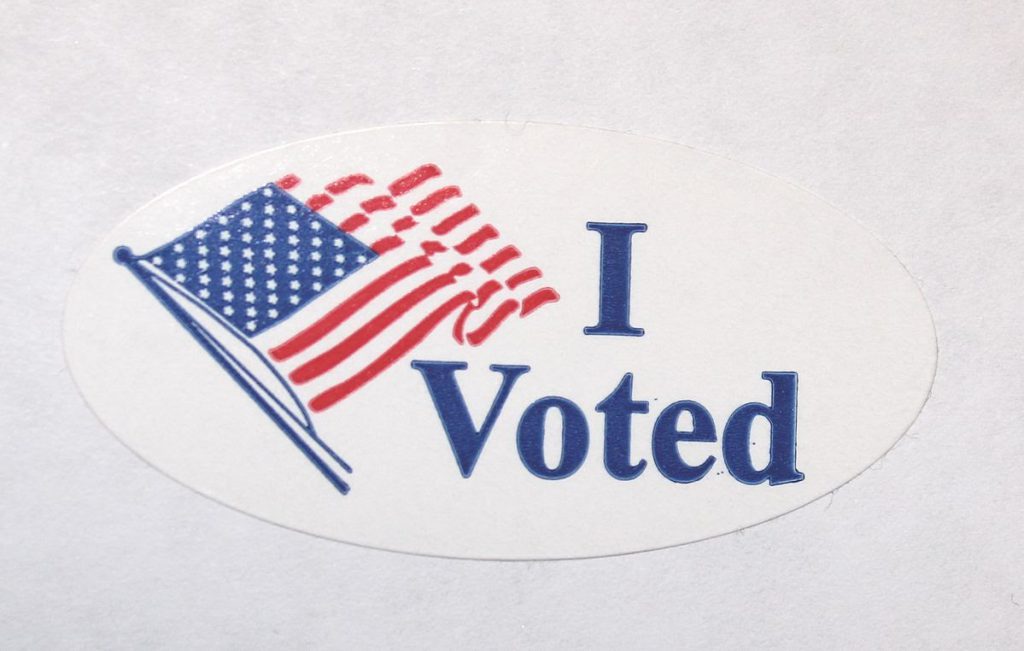 Key dates:
Registration deadline: Dec. 7
Early voting starts: Dec. 14
Absentee/mail voting deadline: Must be received by 7 p.m. on Jan. 5
FAQs:
Can I vote in the runoff if I didn't vote in the general election?
Can I still register to vote?
Yes. The deadline is Dec. 7.
Can I register online?
Can I vote early?
Yes. Early in-person voting begins Dec. 14. Find early voting locations here.
Can I vote by mail?
Yes. Most Georgia voters who want to vote by mail must request an absentee ballot. Click here for information on submitting a request online, by mail, by fax, or in person.
Can I vote in both races?
Do I have to vote in both races?
No. Voters have a right to undervote, or not cast a vote for an office on their ballot. Their votes for other offices are still counted.
Do I have to vote for candidates from the same party in both races?
No. Voters can vote for any candidate in either Senate race, as well as the Public Service Commission District 4 runoff race, regardless of who they vote for in the other races.
Invitation to Georgia readers
We'd love it if you emailed us pictures of mailers from the Senate runoff campaigns to editor@ballotpedia.org.