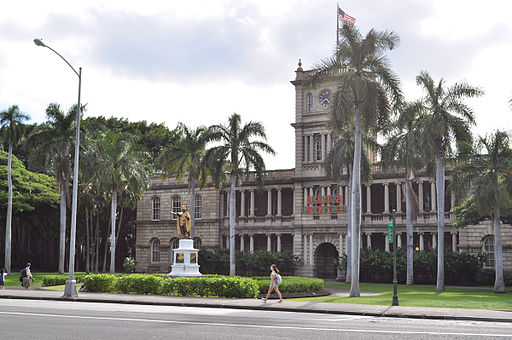 Todd Eddins was sworn in to the Hawaii Supreme Court as an associate justice on Dec. 11. Founded in 1959, the Hawaii Supreme Court is the state's court of last resort and has five judgeships. Of the five current justices, Democratic governors appointed four, and a Republican governor—Linda Lingle—appointed one.
Gov. David Ige (D) appointed Eddins on Oct. 23 to replace retired Justice Richard W. Pollack. Pollack retired on June 30 when he met the mandatory retirement age of 70. The Hawaii State Senate unanimously confirmed Eddins on Nov. 19. Before joining the court, Eddins was a judge of the O`ahu First Circuit Court from 2017 to 2020.
Hawaii's supreme court justices are selected using the assisted appointment method of judicial selection. The Hawaii Judicial Selection Commission forwards a list of candidates to the governor, who then appoints a candidate who must then be confirmed by the Hawaii State Senate. Justices serve renewable 10-year terms, which are approved or denied by the Hawaii Judicial Selection Commission.
Eddins was Gov. Ige's first nomination to the Hawaii Supreme Court. Upon nominating Eddins, Gov. Ige said, "Judge Eddins has the vast knowledge and experience necessary to serve on the Hawai'i Supreme Court. He has the respect of his peers and I know that he will be a welcome addition to the state's highest court."
In 2020, there have been 23 supreme court vacancies in 16 of the 29 states where replacement justices are appointed instead of elected. One vacancy occurred when a chief justice died, one vacancy occurred when a justice was not retained, and 21 vacancies were caused by retirements. As of Dec. 14, 20 of those vacancies have been filled.
Additional reading: