Senate confirmation votes are expected this week for two of President Joe Biden's (D) Cabinet nominees: Tom Vilsack for secretary of agriculture on Feb. 23 and Linda Thomas-Greenfield for ambassador to the United Nations by Feb. 24.
Vilsack previously served as the secretary of agriculture for eight years in the Obama administration. He was unanimously confirmed by the Senate in 2009.
Thomas-Greenfield is a veteran diplomat who served in the U.S. Foreign Service for three decades. The Senate Foreign Relations Committee advanced her nomination by a vote of 18-4.
Seven members Biden's 23 member Cabinet have been confirmed:
Tony Blinken, secretary of state
Janet Yellen, secretary of the Treasury
Lloyd Austin, secretary of defense
Pete Buttigieg, secretary of transportation
Alejandro Mayorkas, secretary of homeland security
Denis McDonough, secretary of veterans affairs
Avril Haines, director of national intelligence
The following chart compares the pace of Senate confirmations for the main Cabinet members—the 15 agency heads in the presidential line of succession—following the inaugurations of President Donald Trump (R) and Biden. It does not include Cabinet-rank officials that vary by administration.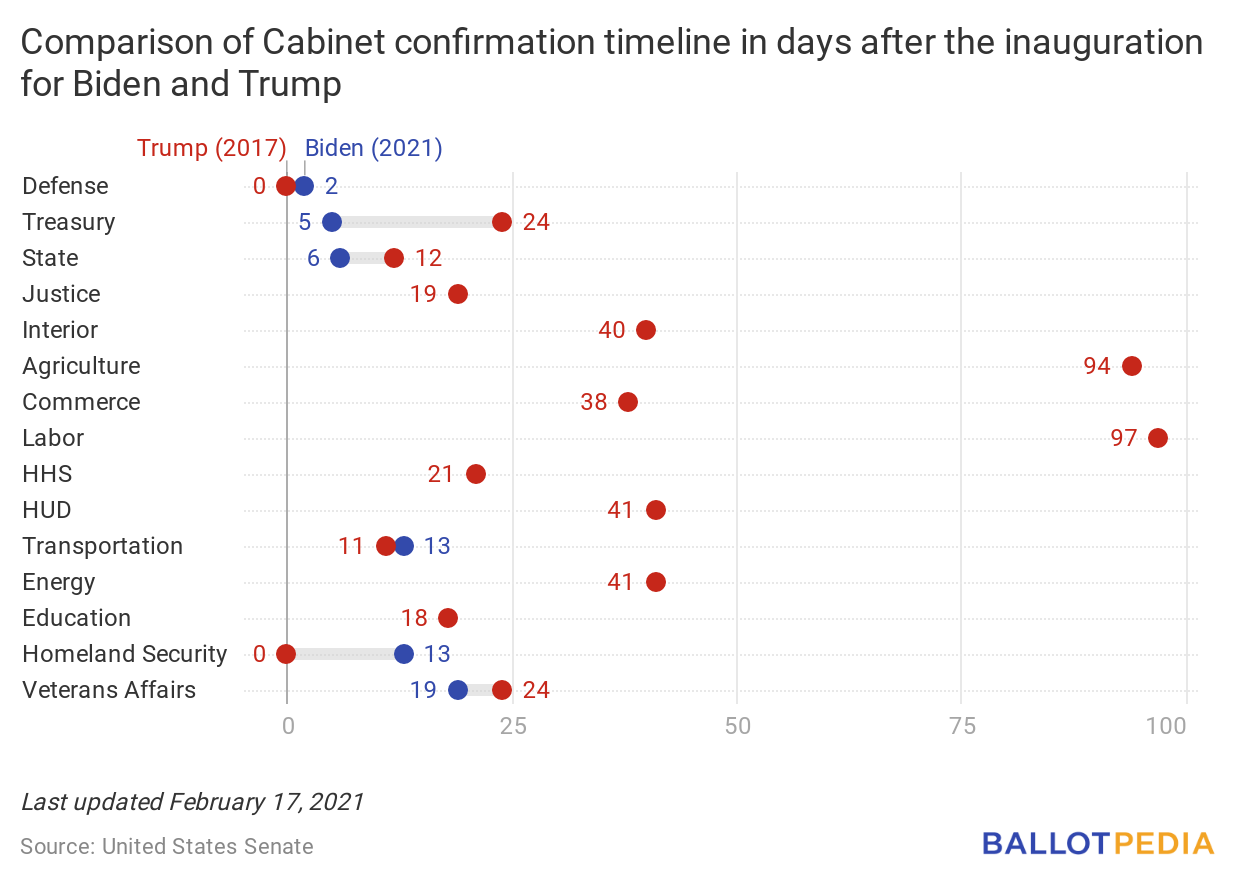 Nearly five weeks after their respective inaugurations, nine of Trump's secretaries had been confirmed compared to six for Biden.