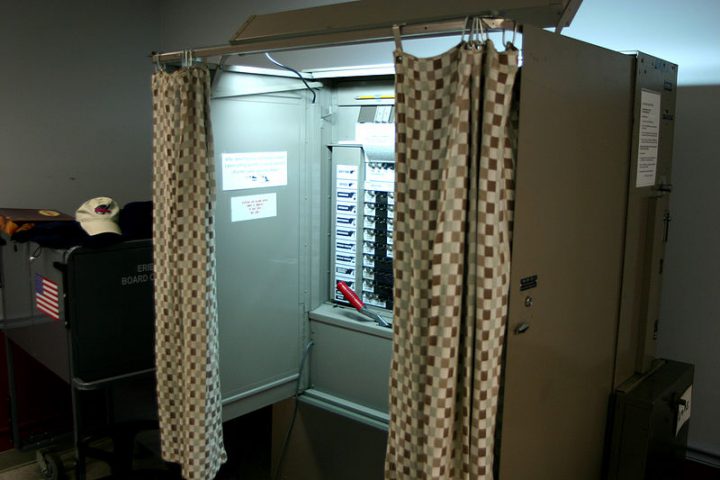 Voters in Burlington, Vermont, approved Question 4 on March 2, 64% to 36%. Question 4 will implement ranked-choice voting (RCV) for city council elections beginning in March 2022. As a charter amendment, the measure must now be approved by the Vermont General Assembly and signed by the governor to be enacted.
The vote was the first time the city voters considered RCV after repealing it in 2010. In 2005, Burlington voters amended the city's charter to implement RCV—referred to as instant runoff voting—for mayoral elections. The 2005 measure was approved, 64% to 36%. Ranked-choice voting was used in the 2006 and 2009 mayoral elections.
On March 2, 2010, voters repealed ranked-choice voting by a vote of 52% to 48%. The measure to repeal ranked-choice voting was placed on the ballot through a ballot initiative petition drive after the city's 2009 mayoral election.
The Burlington City Council attempted to place a ranked-choice voting measure on the November 2020 ballot, but it was vetoed by Mayor Miro Weinberger (D) after it passed the city council, 6 to 5. It would have implemented RCV for city council, mayoral, and school commissioner elections. The council amended the measure to only include city council elections and reconsidered it for the March 2021 ballot. The city council approved it on September 22, 2020. Mayor Weinberger signed the measure on October 3, 2020.
The Yes on 4: Better Ballot Burlington campaign was co-chaired by former Governor Howard Dean (D) and City Councilmember Zoraya Hightower (Vermont Progressive Party). Hightower said, "I believe [RCV] helps elect leaders that are more representative of our city and cities across the country."
Mayor Weinberger opposed the amended measure, saying, "[Prior use of ranked-choice voting] led to campaigns being very hesitant to define differences and distinctions between themselves on substance because of concerns of alienating second and third votes from other candidates. I was a campaign chair of a mayoral election during that period. I just don't think it worked well."
A ranked-choice voting system (RCV) is an electoral system in which voters rank candidates by preference on their ballots. If a candidate wins a majority of first-preference votes, he or she is declared the winner. If no candidate wins a majority of first-preference votes, the candidate with the fewest first-preference votes is eliminated. First-preference votes cast for the failed candidate are eliminated, lifting the second-preference choices indicated on those ballots. A new tally is conducted to determine whether any candidate has won a majority of the adjusted votes. The process is repeated until a candidate wins an outright majority.
As of 2021, one state (Maine) had implemented RCV at the state level, one state (Alaska) had adopted but not implemented RCV, eight states contained jurisdictions that had implemented RCV at some level, and another five states contained jurisdictions—including New York City—that had adopted but not yet implemented RCV in local elections.