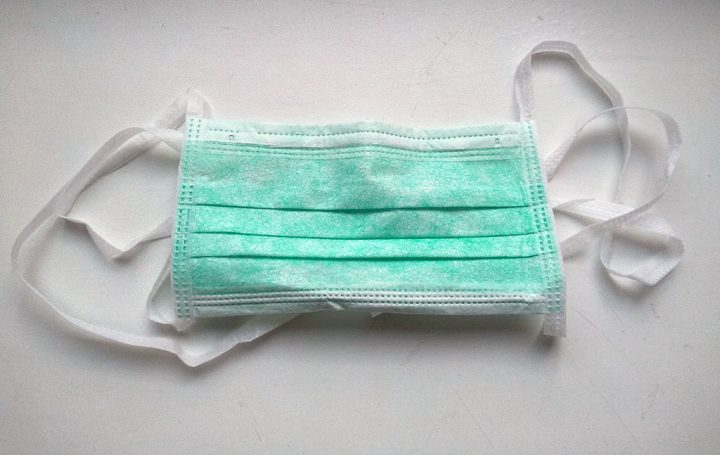 Welcome to Documenting America's Path to Recovery. Today we look at:
Statewide COVID-19 emergencies in Maryland, Minnesota, Virginia, and Maine
Changes in coronavirus restrictions in Oregon
COVID-19 policy changes from this time last year
We are committed to keeping you updated on everything from mask requirements to vaccine-related policies. We will keep you abreast of major developments—especially those affecting your daily life. Want to know what we covered yesterday? Click here.
The next 24 hours
What is changing in the next 24 hours?
Maryland (divided government): The statewide COVID-19 state of emergency will end on July 1. Gov. Larry Hogan (R) made the announcement on June 15, and said some emergency measures, such as an eviction moratorium and a grace period for drivers with expired licenses, will stay in place for an additional 45 days.
Minnesota (divided government): On Tuesday, June 29, Gov. Tim Walz (D) announced he would end the statewide COVID-19 peacetime emergency on July 1. Walz had originally scheduled the emergency to end in August. He moved the timing forward after striking a deal with the U.S. Department of Agriculture that allows the state to continue receiving federal emergency hunger relief funding after the emergency ends. After Walz announced the deal, the Minnesota House and Senate voted to end the peacetime emergency as part of a budget bill.
New Mexico (Democratic trifecta): On July 1, New Mexico will retire its county-by-county restriction system. Gov. Michelle Lujan Grisham (D) said all business capacity restrictions will be lifted across the state, along with limitations on mass gatherings.
Virginia (Democratic trifecta): Gov. Ralph Northam (D) said he would not extend the statewide COVID-19 public health emergency, which expires at 11:59 p.m. on June 30.
Since our last edition
What rules and restrictions are changing in each state? For a continually updated article, click here.
Maine (Democratic trifecta): Gov. Janet Mills (D) ended Maine's state of civil emergency on June 30. The statewide requirement to wear masks in indoor childcare settings also ended. Mills made the announcement on June 11.
North Carolina (divided government): On Tuesday, June 29, the North Carolina Council of State, which is composed of Republican and Democratic members of the executive branch, voted 6-4 to allow the statewide moratorium evictions to expire. The Centers for Disease Control and Prevention's (CDC) federal eviction moratorium still applies to North Carolina tenants.
Oregon (Democratic trifecta): On June 30, the statewide mask mandate, distancing requirements, and capacity restrictions ended in Oregon. Gov. Kate Brown (D) signed the executive order lifting these restrictions on June 25.
Washington (Democratic trifecta): On Wednesday, June 30, nearly all statewide coronavirus restrictions on businesses and individuals ended. Indoor events with more than 10,000 attendees continue to be limited to 75% capacity through at least July 31.
Wisconsin (divided government): On Tuesday, June 29, Gov. Tony Evers (D) vetoed a bill that would have ended Wisconsin's participation in federal pandemic unemployment programs.
This time last year: Wednesday, July 1, 2020
The first case of COVID-19 in the U.S. was confirmed on Jan. 21, 2020. But it wasn't until March when the novel coronavirus upended life for most Americans. Throughout March and April, many states issued stay-at-home orders, closed schools, restricted travel, and changed election dates. Many of those policies remain in place today. Each week, we'll look back at some of the defining policy responses of the early coronavirus pandemic.
Here's what happened this time last year. To read more of our past coverage of the coronavirus pandemic, click here.
Wednesday, July 1, 2020:
Stay-at-home orders and reopening plans:

Maine moved into a new phase of reopening, allowing indoor amusement facilities, movie theaters, outdoor amusement facilities, performing arts venues, casinos, and close-contact personal services like nail salons to reopen at varying capacities.

Election changes:

In New York, the filing deadline for independent nominating petitions was extended to July 30.
Delaware Gov. John Carney (D) signed HB346 into law, providing for the state election commission to automatically deliver a vote-by-mail application to every qualified voter in the 2020 primary, general, and special elections.

Mask requirements:

Oregon Gov. Kate Brown (D) issued a statewide mandate requiring people to wear masks in indoor public spaces.

Ballot measure changes:

Idaho Attorney General Lawrence Wasden (R) filed an emergency motion asking the U.S. Court of Appeals for the Ninth Circuit to stay a lower court's ruling that allowed Reclaim Idaho, an organization that worked to put an initiative to raise the state income tax to fund K-12 education on the ballot, to collect electronic signatures.
The Colorado Supreme Court rejected Gov. Jared Polis's (D) executive order allowing for ballot initiative petitions to be signed through the mail and email and instead ruled that initiative proponents must gather signatures in person.

School closures and reopenings:

The Iowa Department of Education allowed K-12 public schools to reopen. Officials announced there would be no requirement for students or staff to wear face coverings, undergo health checks, or social distance.
The Wyoming Department of Education released guidance for reopening schools in the state. The state's 48 school districts were responsible for developing reopening plans in accordance with the guidance and submitting those plans for state approval.

Eviction moratoriums:

Nevada Gov. Steve Sisolak (D) signed an order that allowed residential evictions to resume for actions that did not include the non-payment of rent.
New Hampshire Gov. Chris Sununu (R) ended the statewide moratorium on evictions.