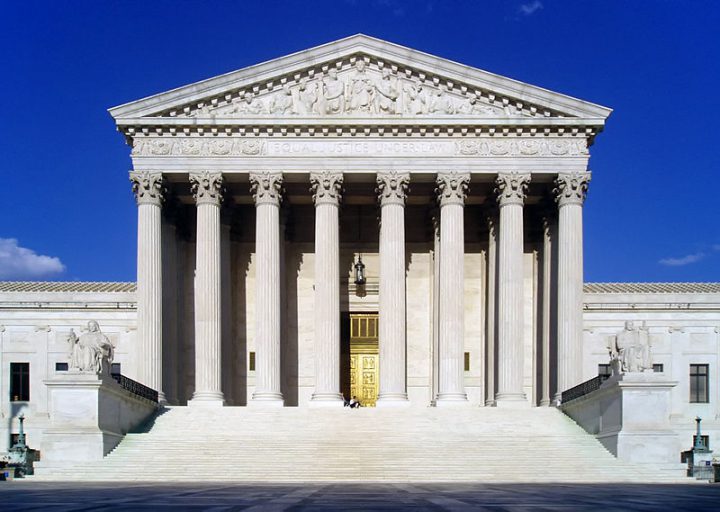 The Supreme Court of the United States (SCOTUS) issued opinions in three cases on June 29. To date, the court has issued 64 opinions for its 2020-2021 term. Two cases were decided in one consolidated opinion and nine cases were decided without argument. Two cases argued during the term have yet to be decided.
Johnson v. Guzman Chavez (formerly Albence v. Guzman Chavez) concerned the Immigration and Nationality Act of 1952 and the statutory authority under which the government detains immigrants seeking to overturn deportation after a reinstated removal order. The case originated from the U.S. Court of Appeals for the 4th Circuit.
In a 6-3 opinion, the court reversed the decision of the 4th Circuit, holding that 8 U.S.C. § 1231 governs the detention of aliens subject to reinstated orders of removal. Justice Samuel Alito delivered the opinion of the court. Justice Stephen Breyer filed a dissent joined by Justices Sonia Sotomayor and Elena Kagan.
Minerva Surgical Inc. v. Hologic Inc. concerned patent infringement claims and the doctrine of assignor estoppel. The case came from the U.S. Court of Appeals for the Federal Circuit.
In a 5-4 opinion, the court vacated the Federal Circuit's judgement and remanded the case for further proceedings. It held that the Federal Circuit was right to uphold assignor estoppel, but assignor estoppel applies only when the assignor's claim of invalidity contradicts explicit or implicit representations they made in assigning the patent. Justice Kagan wrote the majority opinion of the court. Justices Alito and Amy Coney Barrett filed dissenting opinions. Barrett's dissent was joined by Justices Clarence Thomas and Neil Gorsuch.
PennEast Pipeline Co. v. New Jersey concerned jurisdictional requirements of eminent domain under the Natural Gas Act. The case originated from the U.S. Court of Appeals for the 3rd Circuit.
In a 5-4 opinion, the court reversed the 3rd Circuit's decision and remanded the case for further proceedings, holding that Section 717f(h) authorizes FERC certificate holders to condemn all necessary rights-of-way, whether owned by private parties or by states. Chief Justice John Roberts delivered the opinion of the court. Justice Gorsuch filed a dissenting opinion, joined by Justice Thomas. Justice Barrett filed a dissenting opinion, joined by Justices Thomas, Kagan, and Gorsuch
Additional reading: