Eleven states have passed policies since 2010 requiring redistricting authorities to count prison inmates who are state residents at their pre-incarceration address, rather than in the community where their detention facility is located. Those policies will be in effect in ten states in the current redistricting cycle, while Illinois' policy will not go into effect until 2025. President Joe Biden (D) won all 11 of these states in the 2020 presidential election.
These states differ on whether their policy for counting incarcerated persons in their pre-incarceration districts applies to legislative or congressional maps. Four states will count incarcerated persons at their pre-incarceration addresses for legislative maps only, and seven will count them at their pre-incarceration address for both legislative and congressional maps.
The states' policies also differ on how out-of-state inmates and inmates with unknown previous residences are counted. Two states—Colorado and Virginia—count these people as residents in their correctional facility for redistricting purposes. Seven exclude this group from all district redistricting population calculations. Connecticut counts these inmates as generic residents of the state, and Nevada's policies do not address the issue.
Federal inmates are counted the same as state inmates in six states, and are excluded from redistricting calculations in two states. Three states have not addressed how to count persons incarcerated in federal facilities for redistricting.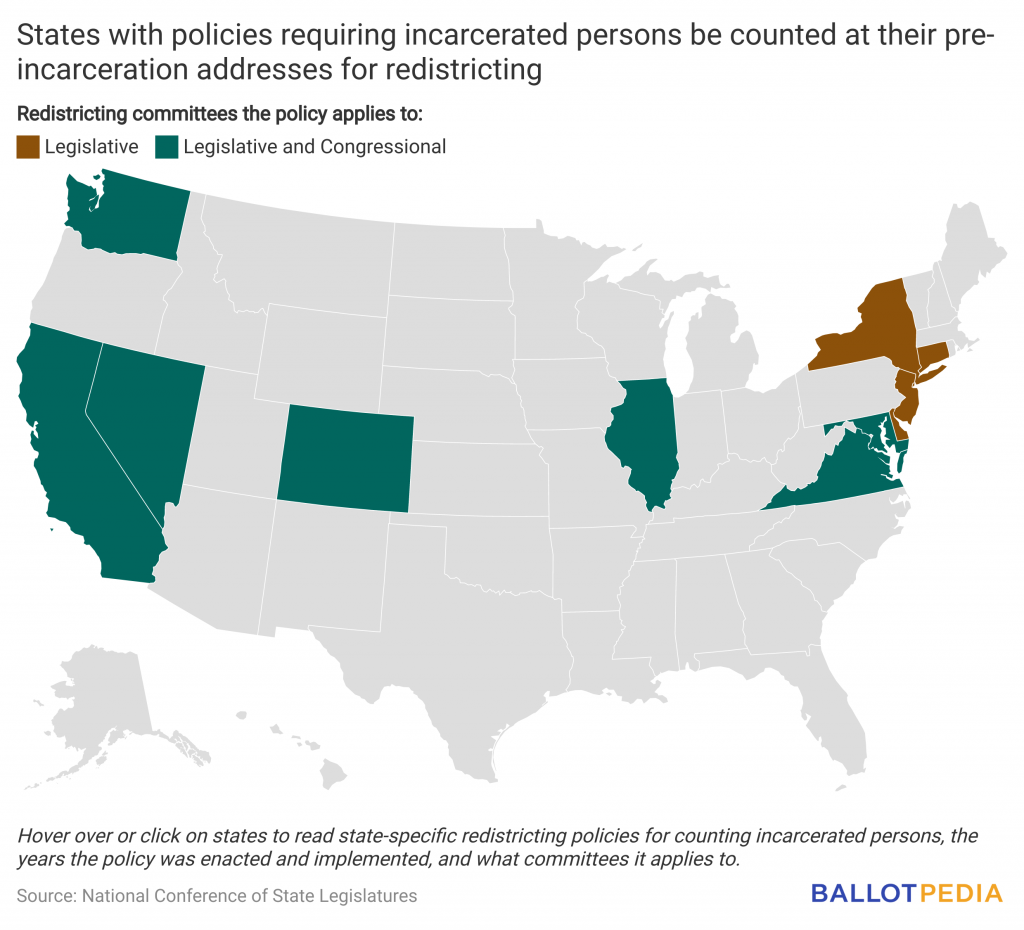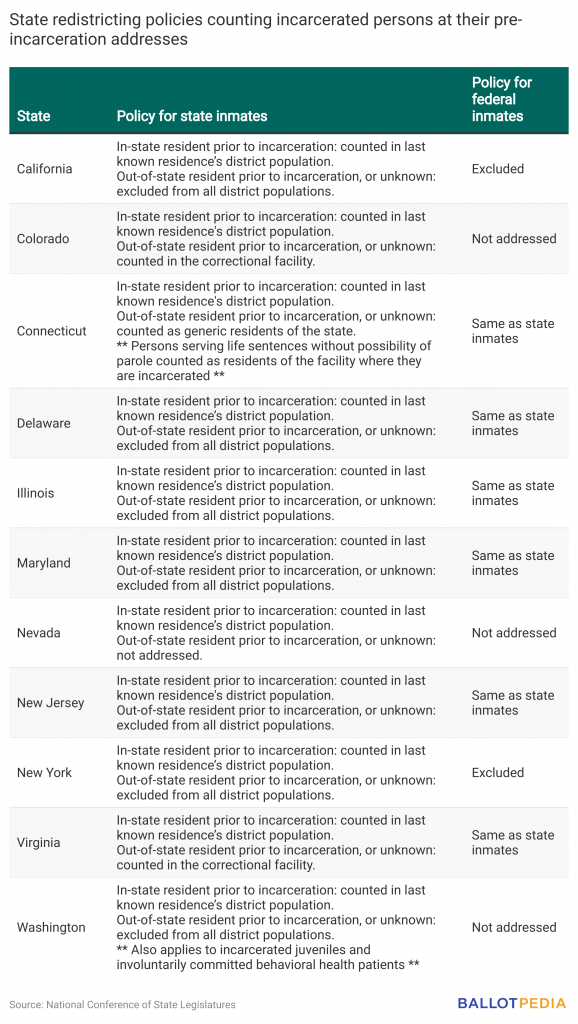 Additional reading: