The Colorado Independent Legislative Redistricting Commission released its first set of staff-drawn maps for the state House and Senate on Sept. 13. The commission had released an initial set of proposed maps in June before the US Census Bureau released block-level population data in August.


On Aug. 13, the commission adopted a new redistricting schedule which set Sept. 13 as the commission staff's deadline for publishing its first set of plans online. The adjusted schedule was published after the Colorado Supreme Court ordered on July 26 that the deadline for submitting the state's legislative redistricting plans to the Colorado Supreme Court be extended from Sept. 15 to Oct. 15.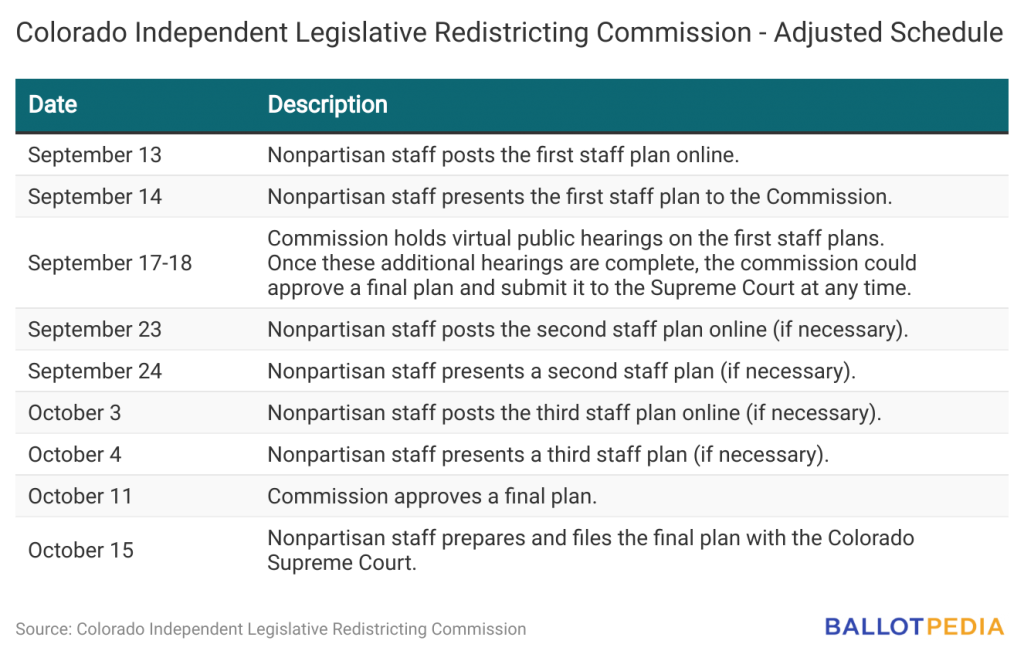 After the staff plans were released, David Pourshoushtari, a spokesman for the Colorado Democratic Party, said, "the commission staff needs to understand the implications of drawing maps without taking into account the overlapping 4-year terms of state senators. Coloradans voted for fair redistricting when they approved Amendment Z, and this map does not meet that goal." Executive director of the Colorado Republican Party, Joe Jackson, said that "this map will consistently elect a Democrat majority in the state House and state Senate. This process has a long way to go, and we hope the commission will work to generate more competitive districts."
Colorado voters approved Amendment Z, which created the Colorado Independent Legislative Redistricting Commission, in 2020 by a margin of 71% to 29%. A similar amendment was approved that year that created an independent commission for congressional redistricting.
Additional reading: