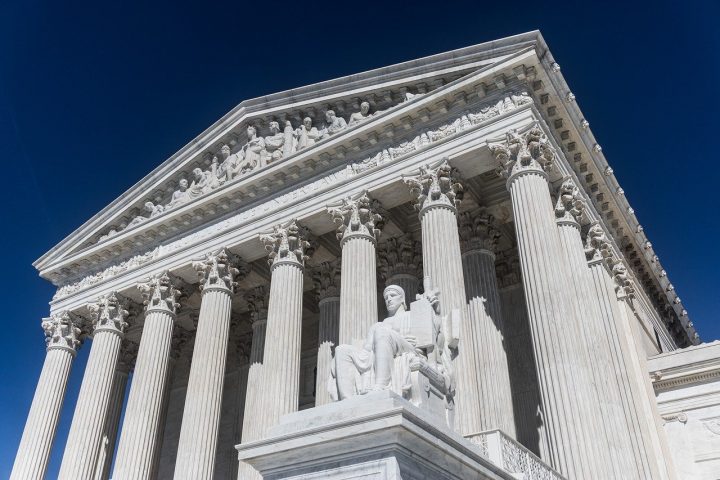 The Supreme Court of the United States (SCOTUS) on Sept. 20 released the December argument calendar for the 2021-2022 term, scheduling nine cases for argument. The court will hear nine hours of oral argument between Nov. 29 and Dec. 8.
Click the links below to learn more about the cases:
Nov. 29
Becerra v. Empire Health Foundation concerns the administrative state and involves whether anadministrative agency may issue arule based on an interpretation of a statute that a federal court concluded was not open to interpretation.
Nov. 30
Cummings v. Premier Rehab concerns federal disability laws and whether they allow the petitioner to be awarded compensatory damages for emotional distress.
American Hospital Association v. Becerra concerns the administrative state and involves whether theChevron deference doctrine permits theU.S. Department of Health and Human Services (HHS) to reduce the reimbursement rate the agency pays to certain hospitals for treating Medicare patients.
Dec. 1
Dobbs v. Jackson Women's Health Organization concerns a direct challenge to the Supreme Court's rulings in Roe v. Wade (1973) and Planned Parenthood v. Casey (1992) and the constitutionality of a Mississippi state law prohibiting abortions after the 15th week of pregnancy except in cases of medical emergencies or fetal abnormalities.
Dec. 6
Patel v. Garland concerns the jurisdiction of federal courts to hear appeals in immigration proceedings specifically related to judgments allowing the adjustment of immigration status from nonimmigrant to permanent resident.
Hughes v. Northwestern University concerns Employee Retirement Income Security Act of 1974 (ERISA) defined-contribution retirement plans.
Dec. 7
CVS Pharmacy, Inc. v. Doe concerns disability discrimination claims under the Rehabilitation and Affordable Care Acts.
United States v. Taylor concerns theHobbs Act and the definition of a crime of violence under the law.
Dec. 8
Carson v. Makin concerns public education funding, religious education, and the Supreme Court's decision inEspinoza v. Montana Department of Revenue (2020).
To date, the court has granted review in 34 cases during the upcoming term. Five cases have not yet been scheduled for argument. Two cases were dismissed after they were accepted. 
Additional reading: