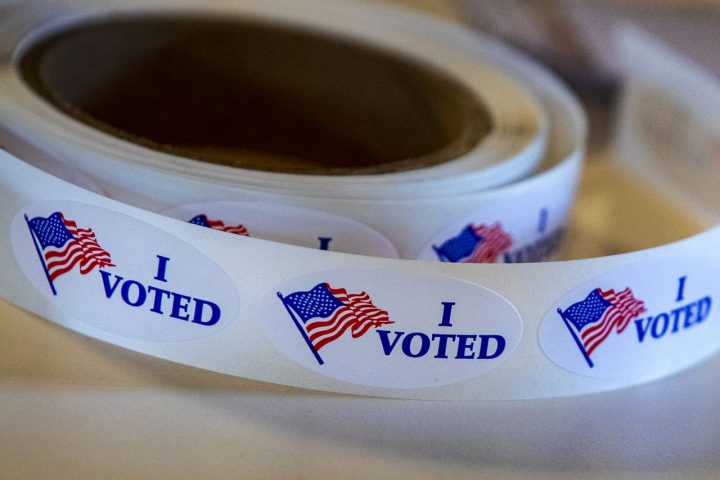 The voter registration deadline for the November 2, 2021 election in Texas is Oct. 4. Prospective voters can request a postage-paid voter registration form online or complete the form online and return it to the county voter registrar. Applications are also available at a variety of locations including the county voter registrar's office, the secretary of state's office, libraries, and high schools.
The ballot will feature eight statewide constitutional amendments. The ballot titles and proposed changes are listed below:
Proposition 1: Authorizes professional sports team charitable foundations to conduct raffles at rodeo venues and includes professional association-sanctioned rodeos in the definition of a professional sports team
Proposition 2: Authorizes a county to issue bonds to fund infrastructure and transportation projects in undeveloped and blighted areas
Proposition 3: Prohibits the state or any political subdivision from enacting a law, rule, order, or proclamation that limits religious services or organizations
Proposition 4: Changes the eligibility requirements for a justice of the supreme court, a judge of the court of criminal appeals, a justice of a court of appeals, and a district judge
Proposition 5: Authorizes the Texas State Commission on Judicial Conduct to accept and investigate complaints and reports against candidates running for state judicial office
Proposition 6: States that residents of nursing facilities, assisted living facilities, or state-supported living centers have a right to designate an essential caregiver that may not be prohibited from visiting the resident
Proposition 7: Allows the legislature to extend a homestead tax limit for surviving spouses of disabled individuals as long as the spouse is 55 years old and resides at the home
Proposition 8: Allows the legislature to apply a homestead tax exemption for surviving spouses of members of the military to those fatally injured in the line of duty
The Texas State Legislature can refer constitutional amendments to the ballot in odd-numbered years and even-numbered years. However, as the legislature convenes regular sessions in odd-numbered years but not even-numbered years, most amendments have been referred to ballot in odd-numbered years.
Texas is one of 16 states that require a two-thirds vote in each legislative chamber during one legislative session to refer a constitutional amendment to the ballot. That amounts to a minimum of 100 votes in the Texas House of Representatives and 21 votes in the Texas Senate, assuming no vacancies. In 2021, the average number of legislative votes for amendments referred to the ballot was 160.
In 2021, eight of the 218 introduced constitutional amendments were certified for the ballot during the regular session, meaning the rate of certification was 3.7%, down from 4.6% in 2019.
Between 1995 and 2020, 154 of the 169 constitutional amendments that appeared on Texas ballots were approved. The number of ballot measures on odd-year statewide ballots ranged from 7 to 22.
Additional reading: