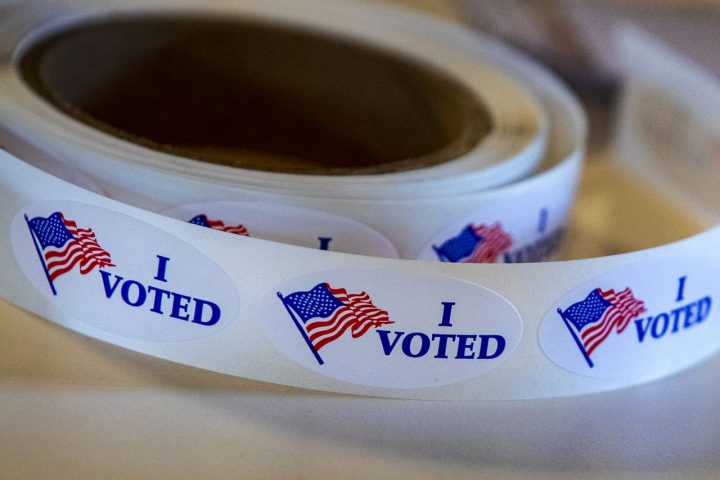 States have recently approved new congressional and legislative district maps or are in the process of redistricting after the 2020 census. So it seemed like a good time to look back at instances in the past when opponents of specific redistricting maps collected signatures for veto referendum petitions asking voters to repeal the maps.
Voters in seven states have decided 11 veto referendums targeting the repeal of recently passed redistricting maps. Voters repealed seven maps targeted through veto referendums and upheld four. California had the most district map veto referendums with five. Maryland, North Dakota, Arizona, Oklahoma, Missouri, and Ohio each had one.
Most recently, voters in California and Maryland upheld maps in 2012. The first veto referendums on district maps were in Ohio in 1915 and Missouri in 1922. Voters repealed both targeted congressional maps.
Currently, Ballotpedia is tracking one veto referendum petition effort in Arkansas targeting the repeal of the state's congressional map that was approved on Oct. 13.
Refresher on veto referendums
A veto referendum is a measure put on the ballot through a citizen signature petition. A veto referendum targets the repeal of a bill recently passed by the legislature. Ballot initiatives are a more common type of citizen-initiated measure, and they propose a new change to state law rather than targeting a recent bill for repeal.
There are 23 states that have a process for veto referendums at the statewide level. From 1906 through 2020, 526 veto referendums appeared on the ballot in 23 states. Voters repealed 342 (65%) of the targeted laws. Voters upheld 184 (35%) of the targeted laws.
Status of redistricting
As of November 1, 2021, seven states have adopted congressional district maps, six states were apportioned one congressional district (so no congressional redistricting is required) and 37 states have not yet adopted congressional redistricting plans after the 2020 census.
As of October 25, 2021, eight states have adopted legislative district maps, one state's legislative map is awaiting approval by the state supreme court, one state enacted its legislative boundaries based on Census estimates which will be revised in an upcoming special session, and 40 states have not yet adopted legislative redistricting plans after the 2020 census.
Past veto referendums targeting district maps
California – Proposition 40: State Senate Redistricting Map (2012) – Upheld
Maryland – Question 5: Congressional Redistricting Maps (2012) – Upheld
California – Proposition 12: State Assembly Redistricting Map (1982) – Repealed
California – Proposition 11: State Senate Redistricting Map (1982) – Repealed
California – Proposition 10: Congressional Redistricting Map (1982) – Repealed
North Dakota – State Legislative Apportionment Plan (1973) – Repealed
Arizona – Proposition 300: Legislative Districts (1968) – Upheld
Oklahoma – State Question 437: Congressional Districts (1966) – Repealed
California – Proposition 1: Reapportionment of Legislative Districts (1928) – Upheld
Missouri – Proposition 17: Congressional Redistricting Maps (1922) – Repealed
Ohio – Referendum 1: Congressional Redistricting Maps (1915) – Repealed