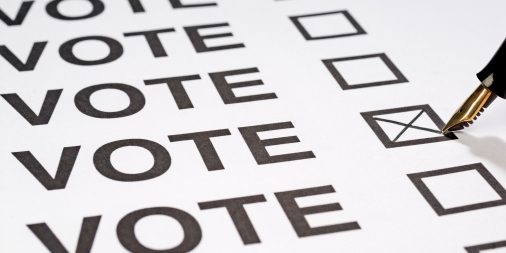 Ballotpedia covered 12 local ballot measures concerning police policy in 2021. Six of those were decided on Nov. 2. 
According to unofficial election results, voters in Minneapolis, Minnesota, defeated an initiative that would have replaced the police department with a department of public safety in the city charter. The margin was 56.2% to 43.8%. Supporters of the initiative included U.S. Rep. Ilhan Omar (D-5), Attorney General Keith Ellison (D), and the Open Society Policy Center. Opponents included U.S. Sen. Amy Klobuchar (D), U.S. Sen. Tina Smith (D), Gov. Tim Walz (D), and Mayor Jacob Frey, who was reelected on Nov. 2.
Voters in Austin, Texas, defeated an initiative, Proposition A, which would have established a minimum police staffing level of at least two police officers per 1,000 residents. The margin was 68.9% opposing and 31.1% supporting the measure.
Voters in Albany, New York; Cleveland, Ohio; and Denver, Colorado approved three ballot measures that made changes to the oversight structure of their respective police departments. Albany Proposal 7 was approved with nearly 70.0% of the vote. Cleveland Issue 24 was approved with 59.4% of the vote. Denver Referred Question 2G was approved with nearly 69.0% of the vote.
In Bellingham, Washington, voters approved Initiative 2 by a vote of 57% to 43%, which prohibited facial recognition and predictive policing technology.
Ballotpedia also tracked six local ballot measures related to law enforcement that appeared on pre-November ballots in 2021.
On Aug. 3, Detroit voters defeated Proposal P by a margin of 67.3% to 32.7%. Proposal P was a charter revision that would have amended the city's charter to make changes to policy regarding broadband access, police practices, healthcare, taxes and utilities, and reparations, among other topics.
On May 1, voters in Austin approved Proposition C by a margin of 62.9% to 37.1%. Proposition C amended the city's charter to authorize the city council to determine how the director of the Office of Police Oversight is appointed or removed through a city ordinance. Voters in San Antonio defeated Proposition B by a margin of 51.2% to 48.9%. Proposition B would have repealed local authority for collective bargaining with the San Antonio Police Officers Association to negotiate wages, healthcare, leave, and other policies.
On May 18, voters in Pittsburgh approved an initiative by a margin of 81.2% to 18.8% that amended the city's charter to prohibit no-knock warrants. Voters in Allegheny County, Pennsylvania, approved an initiative by a margin of 69.5% to 30.5% that amended the county's code to prohibit solitary confinement.
On April 6, voters in Oak Park, Illinois, defeated an advisory question that would have advised the city to defund its police department. The margin was 68.1% opposing the measure to 31.9% supporting it.