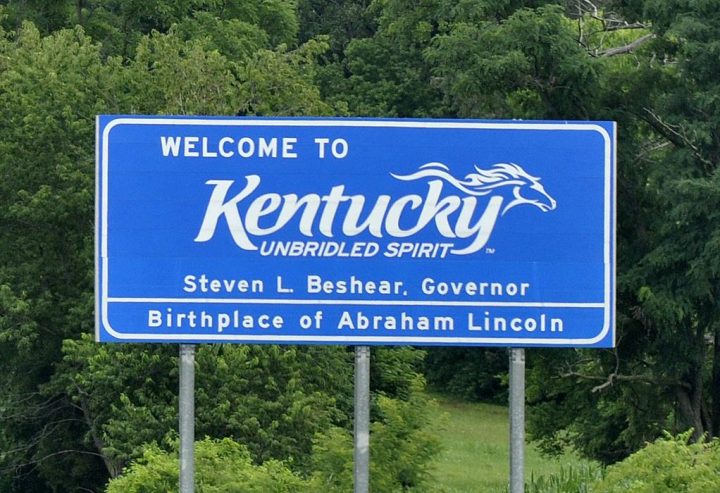 Kentucky adopted new state House district boundaries on Jan. 20 after the general assembly overrode Gov. Andy Beshear's (D) veto of the plan. The vote to override the governor's veto was 24-10 in the state Senate with all votes in favor by Republicans and eight Democrats and two Republicans voting against. The override vote was 69-23 in the state House, with all votes in favor by Republicans and 22 Democrats and one Republican voting to sustain Beshear's veto.
Gov. Beshear allowed the redistricting proposal for new state Senate districts to become law without his signature on Jan. 21. That legislation had passed the state Senate on Jan. 6, 28-4, and the state House on Jan. 8, 67-23. The maps for both chambers will take effect for Kentucky's 2022 state legislative elections.
Ryland Barton of National Public Radio affiliate WFPL wrote that "The House map further divides several urban areas in the state and connects them with rural districts in surrounding areas." Steve Rogers of WTVQ wrote that "During debate on the legislative districts, especially the 100 House districts, Democrats objected that the GOP-drawn map unfairly split urban areas to the benefit of Republicans. The bill recasting the Senate's 38 districts easily cleared the Senate, with a handful of lawmakers objecting."
As of Jan. 21, 28 states have adopted legislative district maps for both chambers, one state has adopted maps that have not yet gone into effect, one state's enacted maps were overturned by its state supreme court, and 20 states have not yet adopted legislative redistricting plans after the 2020 census. As of Jan. 21, 2012, 34 states had enacted legislative redistricting plans after the 2010 census.
Nationwide, legislative redistricting has been completed for 1,187 of 1,972 state Senate seats (60.2%) and 2,715 of 5,411 state House seats (50.2%).
Additional reading: