In February's federal judicial vacancy count, Ballotpedia tracked nominations, confirmations, and vacancies in Article III courts during the month of February through March 1. Ballotpedia publishes the federal judicial vacancy count at the start of each month.
HIGHLIGHTS
Two judges left active status, creating Article III life-term judicial vacancies, since the previous vacancy count. As Article III judicial positions, vacancies must be filled by a nomination from the president. Nominations are subject to confirmation on the advice and consent of the U.S. Senate.
U.S. Court of Appeals vacancies
The following chart tracks the number of vacancies on the United States Court of Appeals at the inauguration of President Joe Biden (D) and at the date indicated on the chart.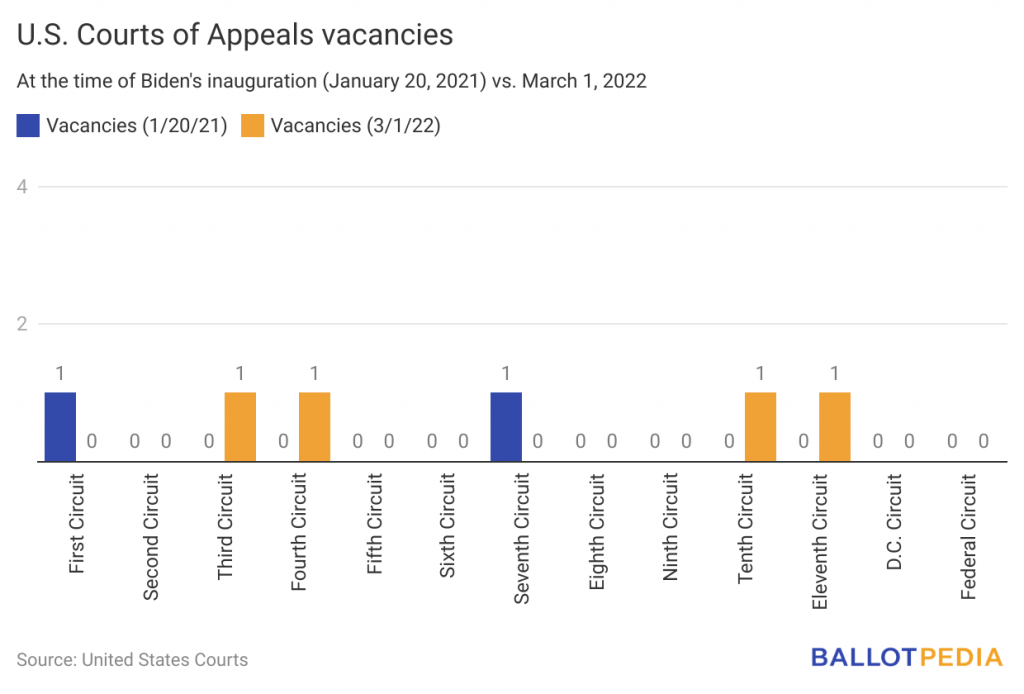 The following maps show the number of vacancies on the United States Court of Appeals at Biden's inauguration and as of March 1, 2022.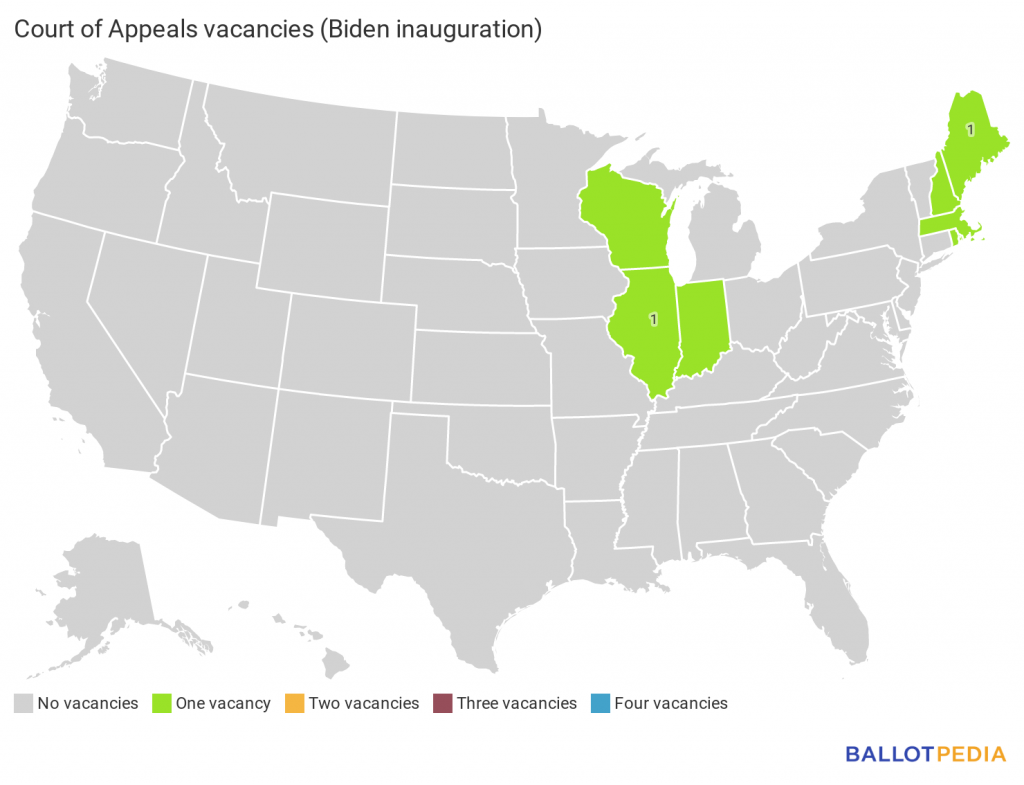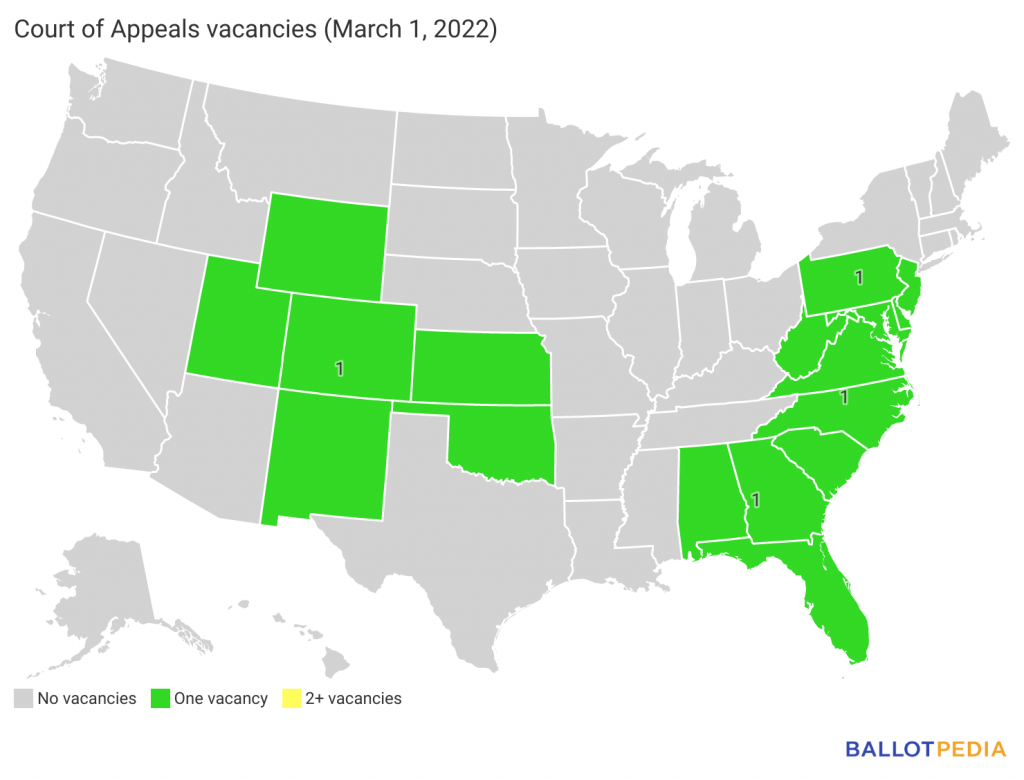 New nominations
Biden has announced two new nominations since the January 2022 report.
Since taking office in January 2021, Biden has nominated 83 individuals to Article III positions.
New confirmations
The U.S. Senate confirmed one nominee since the previous report.
As of March 1, the Senate had confirmed 46 of Biden's judicial nominees—32 district court judges and 14 appeals court judges. To review a complete list of Biden's confirmed nominees, click here.
Additional reading: