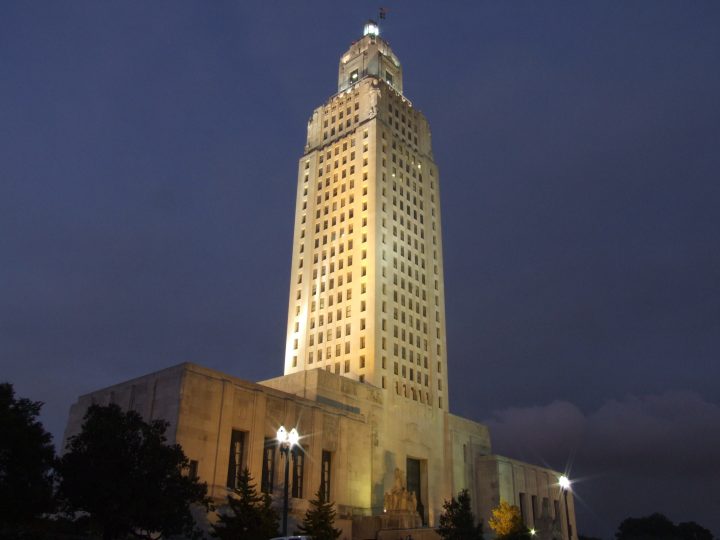 Louisiana enacted new legislative district boundaries on March 14 when the bill detailing those boundaries took effect without Gov. Jon Bel Edwards' (D) signature or veto. Louisiana holds regular state executive and legislative elections in odd-numbered years, so these maps take effect for the state's 2023 elections.
On Feb. 18, the legislative redistricting plan passed the state Senate, 25-11, with all votes in favor by Republicans and 10 Democrats and one Republican voting against. The state House of Representatives approved it by an 82-21 vote with 68 Republicans, 12 Democrats, and two independents voting in favor and 20 Democrats and one independent voting against.
After the legislature voted on the maps, Tyler Bridges wrote in The Advocate, "Without much fuss, the Republican-controlled Legislature…approved new district boundaries for the state House and Senate that would maintain GOP legislative dominance for the next decade."
Edwards had announced on March 9 that he would not act on the legislative boundaries, releasing a statement that said, in part, "While neither the congressional or legislative maps passed by Louisiana's Legislature do anything to increase the number of districts where minority voters can elect candidates of their choosing, I do not believe the Legislature has the ability to draw new state House and Senate maps during this upcoming legislative session without the process halting the important work of the state of Louisiana. At a time when we face unprecedented challenges, but have unprecedented opportunities to make historic investments in our future, the Legislature should be focused on the issues in the upcoming session and not concerned about what their own districts will look like in the 2023 elections."
The Louisiana constitution says that a bill "shall become law if the governor signs it or if he fails to sign or veto it…within twenty days after delivery if the tenth day after delivery occurs after the legislature is adjourned." The Louisiana legislature passed the redistricting bill on the last day of its special redistricting session and delivered it to the governor on Feb. 21.
Louisiana is the second state in this redistricting cycle where maps have become law without the governor signing or vetoing them. Arkansas Gov. Asa Hutchinson (R) neither signed nor vetoed that state's congressional map. Arkansas' congressional districts then became law on Jan. 14, 2022, 90 days after the legislature passed them.
Nationwide, legislative redistricting has been completed for 1,694 of 1,972 state Senate seats (85.9%) and 3,989 of 5,411 state House seats (73.7%).
Additional reading: