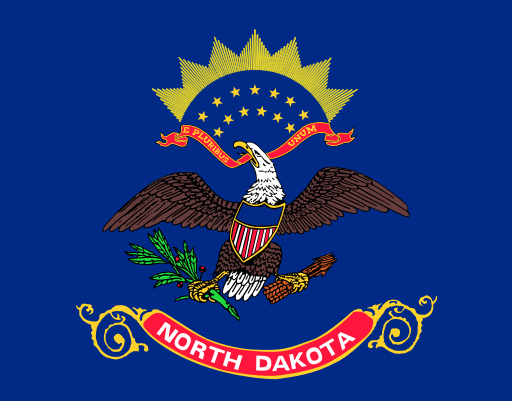 North Dakota Secretary of State Al Jaeger (R) declared that an initiative sponsored by North Dakota for Term Limits failed to qualify for the November ballot. The initiative would have enacted term limits in North Dakota for the governor and state legislators.
The measure would have limited the governor to serving two terms and would have limited state legislators to serving eight years in the state House and eight years in the state Senate. A member of the House or Senate would not have been able to serve a term or remaining portion of a term if it would have caused the legislator to have served a cumulative time of more than eight years in the chamber. The measure would have only applied to individuals elected after the amendment was approved. The measure would have provided that the provisions of the amendment could only be amended by citizen initiative petitions and not by the state legislature.
In North Dakota, the governor and lawmakers each serve four-year terms, with no limit on the number of terms that may be served. According to the Associated Press, "more than 60 current lawmakers have served eight or more years. Two Republicans, Sen. Ray Holmberg, of Grand Forks, and Rep. Bob Martinson, of Bismarck, have each served more than 40 years." As of 2022, 15 states had term limits on state legislators: Arizona, Arkansas, California, Colorado, Florida, Louisiana, Maine, Michigan, Missouri, Montana, Nebraska, Nevada, Ohio, Oklahoma, and South Dakota. As of 2022, North Dakota was one of 14 states that did not limit governors' terms.
The initiative was filed by Jared Hendrix, Chairman of the North Dakota District 38 Republican Party, on July 1, 2021. It was approved for signature gathering on July 16, 2021. To qualify for the ballot, 31,164 valid signatures were required. Sponsors submitted 46,366 signatures on Feb. 15, 2022. On March 22, 2022, Secretary of State Al Jaeger said that proponents did not submit a sufficient number of valid signatures and that the measure would not appear on the ballot. Jaeger found that of the 46,366 signatures submitted, 17,625 (38%) were valid and 29,101 (63%) were invalid. Signatures were invalidated for notary errors; address, full name, and date omissions; duplicate signatures; and for petitions signed by those with out-of-state addresses. The Secretary of State's Office stated they suspected signatures of being forged and that petition circulators were being paid per signature, which is against state law, and would forward their findings to the state attorney general for potential charges.
North Dakota allows citizen-initiated measures in the form of initiated state statutes, initiated constitutional amendments, and veto referendums. The completed petition must be submitted at least 120 days prior to the election. Each initiative has its own unique deadline of one year after it was approved to circulate. One other initiative has been cleared for signature gathering in North Dakota, which would require a three-fifths (60%) supermajority vote to adopt citizen-initiated and legislatively referred constitutional amendments and would limit constitutional amendments to concern a single subject. To qualify for the ballot, 31,164 valid signatures must be submitted by April 22, 2022.
A total of 53 measures appeared on statewide ballots in North Dakota from 2000 to 2020. From 2000 to 2020, the number of measures on statewide ballots during even-numbered years ranged from two to nine. Between 2000 and 2020, an average of five measures appeared on the ballot in North Dakota during even-numbered election years. Between 2000 and 2020, 58.49% (31 of 53) of the total number of measures that appeared on the statewide ballot were approved and 41.51% (22 of 53) were defeated.
Additional reading: