The filing deadline for candidates running for state or federal office in Montana was March 14. This year, 20 candidates are running in Montana's two U.S. House districts, including nine Republicans, six Democrats, four Libertarians, and one independent. That's an average of 10 candidates per district.
The state gained a congressional district following the 2020 census. In 2020, nine candidates ran for Montana's lone House district. In 2018, eight candidates ran.
Here are some other highlights from this year's filings:
Incumbent Matt Rosendale (R) is seeking re-election in the 2nd Congressional District. He faces three Republican primary challengers.
The 1st District race is open.
The state's only congressional district in 2020 was open. Incumbent Greg Gianforte (R) ran for re-election in 2018 and won.
This year, more than one candidate filed for both major party primaries in both districts.
The 2nd District has the largest candidate field at 11—four Republicans, three Democrats, three Libertarians, and one independent.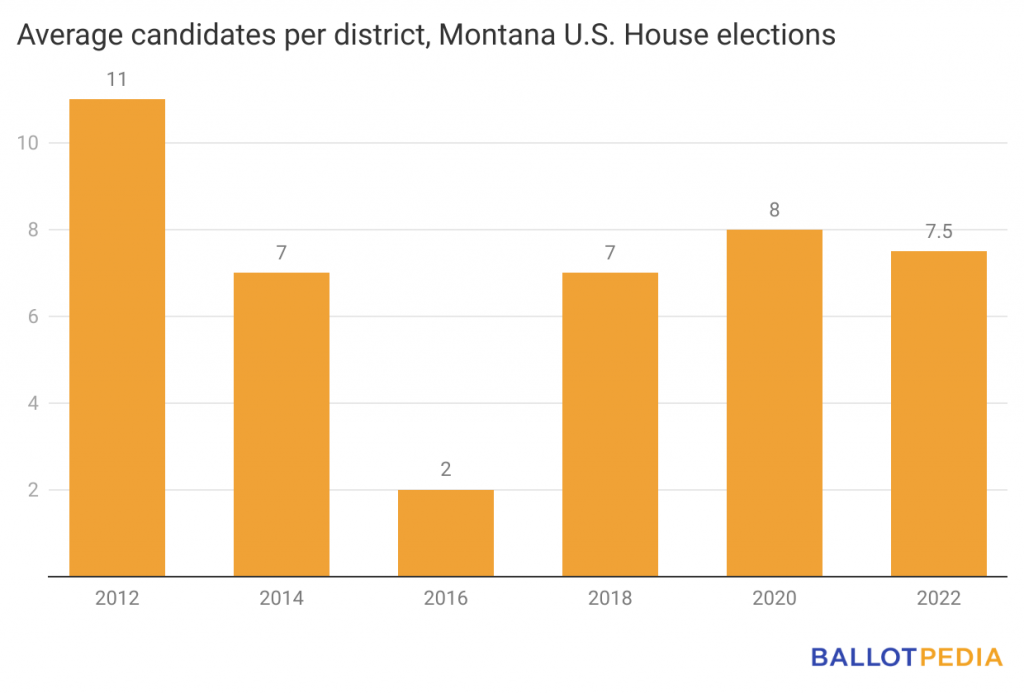 Montana's U.S. House primaries are on June 7, alongside primaries in six other states. Thirteen states hold their primaries before that date.
Additional reading: