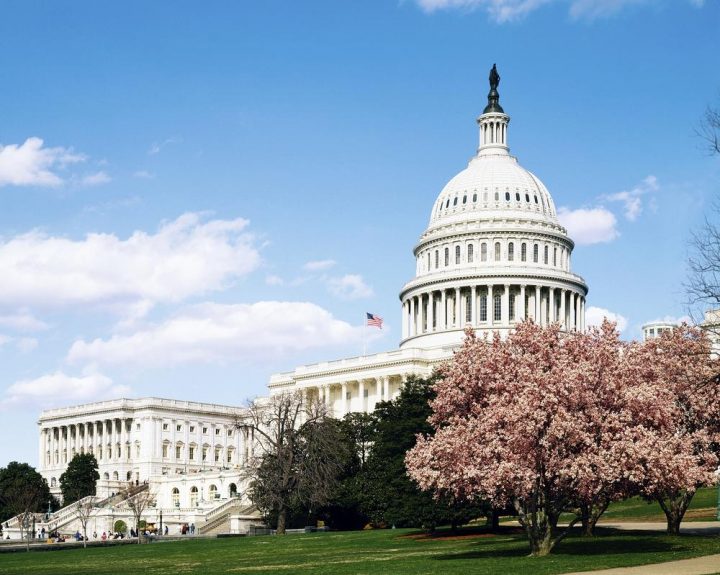 Fourteen candidates are running in the Republican primary on May 17, 2022, for U.S. Senate in North Carolina. Incumbent Richard Burr (R) is not running for re-election. The candidates that have performed best in recent polling and have received the most media attention are Ted Budd, Pat McCrory, and Mark Walker.
The primary is one of the first U.S. Senate races in 2022 to include a candidate endorsed by former President Donald Trump (R). Intelligencer's Ed Kilgore wrote, "[North Carolina is] a particularly big deal for Trump, whose midterm strategy is to show his clout in both primary and general-election races."
Budd, the owner of a gun range and store in Rural Hall, has represented North Carolina's 13th Congressional District since 2017. Trump endorsed Budd in June 2021, and Budd has made his support of Trump and his record a key focus of his campaign. Budd's website says, "Ted was elected to Congress along with President Donald Trump in 2016 and has established a strong, conservative record supporting efforts to secure our borders and stand up for America First policies."
McCrory served as governor of North Carolina from 2013 to 2017 and as mayor of Charlotte from 1995 to 2009. He has focused on economic issues and has highlighted his record as governor throughout the campaign. His website says that, as governor, McCrory "turned around North Carolina's economy from the fourth highest unemployment rate in the country to one of the highest for job growth."
Walker represented North Carolina's 6th Congressional District from 2015 to 2021 and served as a pastor for sixteen years before that. He has described himself as a conservative warrior and as a bridge-builder. He said, "[O]ut of 1,000 elected Republicans in North Carolina, I'm the only one to speak or give a commencement address at one of our state's HBCU's, and I'm the only Republican in all of Congress to win the United Negro College President's Award."
McCrory and Walker have criticized Budd for not participating in some public events, including a debate on February 26. Jordan Shaw, a strategist for McCrory, said, "US Senators don't get to hide from the voters, run from the media, avoid debates, and refuse to answer tough questions." Walker said, "[Budd] does not want to have to be on the same stage with me because it creates a contrast." McCrory has also criticized Budd for comments he made about the Russian invasion of Ukraine and has compared Budd to U.S. Rep. Madison Cawthorn (R), calling them both "[an] embarrassment, to the state, to our party and to Congress."
Budd's campaign has described McCrory as a career politician and has criticized him for his electoral record. A website sponsored by Budd's campaign says, "The sad reality is that Pat McCrory lost his last 2 out of 3 statewide bids this century." Budd's campaign has also criticized McCrory for what they described as "[McCrory's] sad record of bashing President Trump."
U.S. Reps. Jim Jordan (R) and Elise Stefanik (R), radio host Mark Levin, and the Club for Growth have endorsed Budd. Rep. Cawthorn, U.S. Sen. Tim Scott (R), and former Arkansas Governor Mike Huckabee (R) have endorsed Walker.
As of April 2022, three independent election forecasters considered the general election as "Lean" or "Likely Republican."
Also running in the primary are Jennifer Banwart, Lee Brian, Leonard Bryant, Drew Bulecza, Marjorie K. Eastman, David Flaherty, Benjamin Griffiths, Kenneth Harper Jr., Charles Moss, Lichia Sibhatu and Debora Tshiovo.