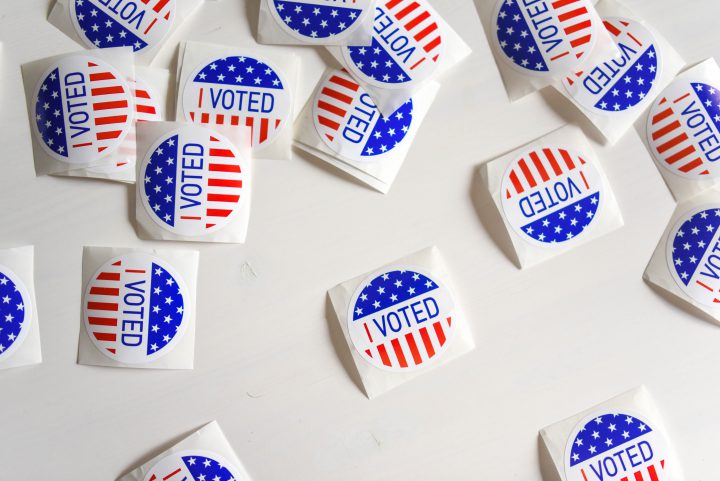 Almost 9 in 10 Americans live in a county that has voted for the same party in the past three presidential elections. Ballotpedia describes these as either Solid Democratic or Solid Republican counties, depending on the party that voters there supported.
After the 2020 presidential election, 288 million Americans lived in either a Solid Democratic or Republican county, 87.2% of the 330 million covered in this analysis.
We identified three other types of counties, in addition to Solid Democratic or Republican ones.
Trending counties have voted for the same party in the two most recent presidential elections, after backing the other three cycles ago.
Battleground counties have flipped parties in each of the last three presidential elections.
New Democratic or Republican counties flipped parties in the most recent presidential election after two cycles backing the opposite party.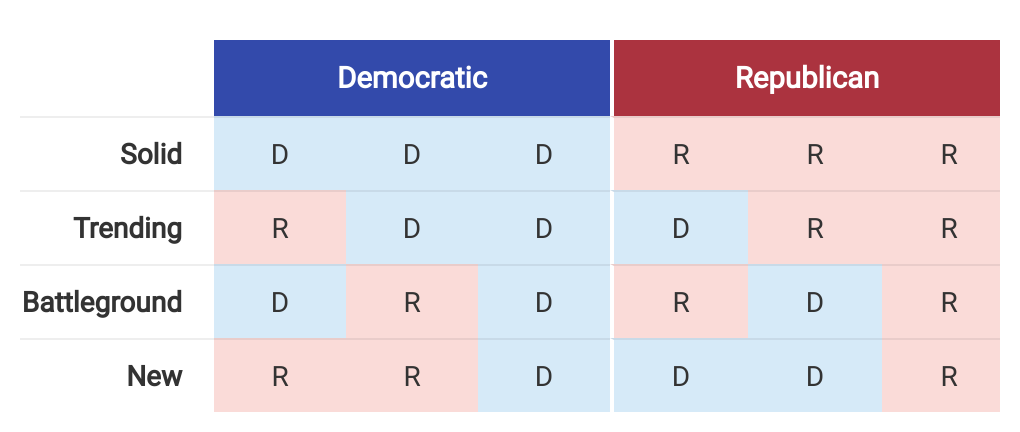 Most Americans live in a Solid Democratic county. There were 459 of these counties after the 2020 presidential election, home to 171 million people (52%). There were 2,368 Solid Republican counties, home to 118 million people (36%).
The next largest category by population was New Democratic counties, those that voted for Joe Biden (D) in 2020 after voting for Mitt Romney (R) in 2012 and Donald Trump (R) in 2016. There are 34 New Democratic counties, which include cities like Fort Worth and Phoenix, with an overall population of 14 million people.
After New Democratic counties are the 191 Trending Republican counties, which voted for Barack Obama (D) in 2012 before supporting Trump in 2016 and 2020. Over 12 million people live in these counties, many of which are clustered in the Upper Midwest and the Northeast.
The table below shows a further population breakdown of these counties.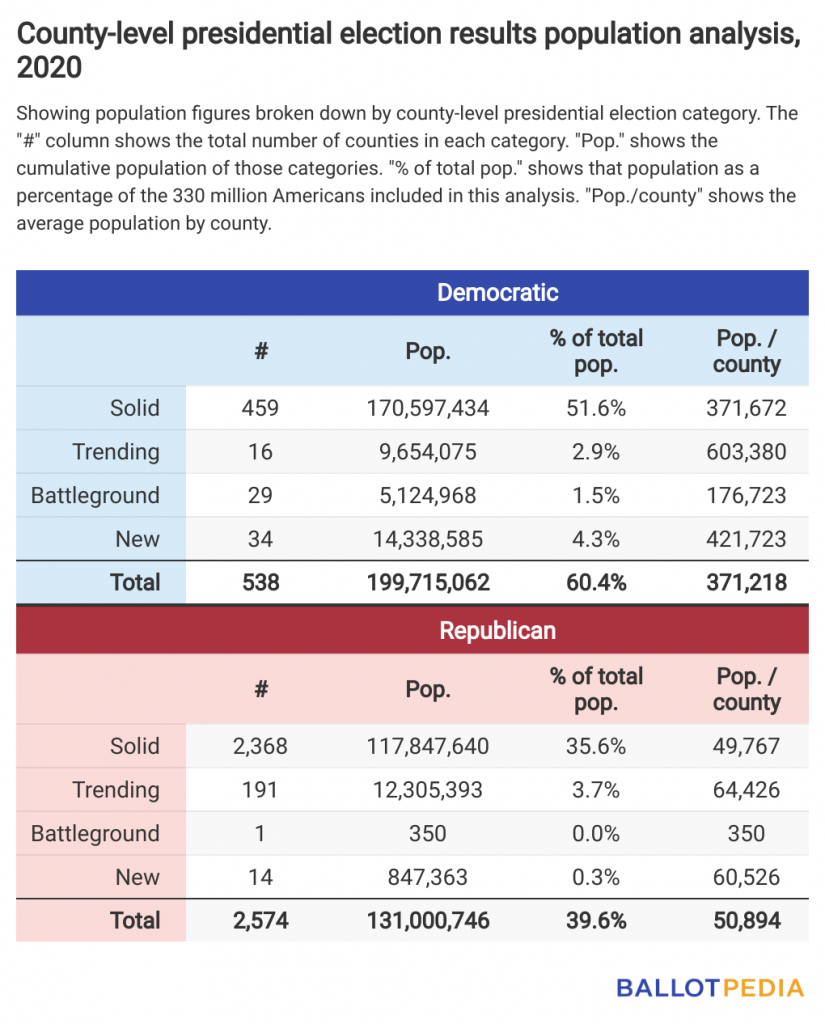 Two states—Hawaii and Massachusetts—are made up entirely of Solid Democratic counties. In Oklahoma, every county is Solid Republican.