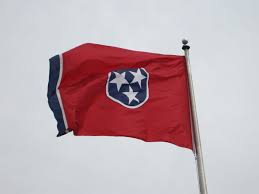 Three candidates are running in the May 3 Democratic primary for Davidson County District Attorney: incumbent Glenn Funk, Sara Beth Myers, and P. Danielle Nellis. Funk was elected to an eight-year term in 2014.
Nashville, Tennessee's largest city, is the county seat of Davidson County.
Funk has said he is "the only candidate in this race that has a record to run on, and I'm proud of the record that I've run on." Myers and Nellis have run on changing the criminal justice system and stopping what they say has been a rise in crime. Myers has said, "[t]he DA's office has to change and be proactive instead of reactive." Nellis has said, "[w]e have not seen sufficient change in the last eight years to justify another eight."
Myers and Nellis have criticized Funk for how he handled the prosecution of Andrew Delke in a case that received national attention. Delke was a Nashville police officer who, on July 26, 2018, shot Daniel Hambrick, a Black man, during a traffic stop. Funk charged Delke with criminal homicide, making Delke the first Nashville police officer to be charged with an on-duty murder. Shortly before the case was set to go to trial, Delke pleaded guilty to voluntary manslaughter in return for a reduced sentence. Funk said he accepted the plea deal because he did not believe he could get a conviction in a trial. Nellis said she would have taken the case to trial, while Myers said Funk mishandled the entire case.
Funk said he's helped "restore public confidence in the criminal justice system by effectively prosecuting violent crime while focusing on treatment and rehabilitation for low-level, nonviolent offenders." Funk said his record includes prosecuting domestic violence cases and offering better support for victims, declining to prosecute cases involving small amounts of marijuana, and declining to enforce a state law he said restricts abortion.
Myers, who worked as a prosecutor in the U.S. Department of Justice, has campaigned on crime prevention, civil rights advances, and restorative justice. Myers proposes breaking the district attorney's office "into precincts and assign[ing] assistant DAs to precincts so that they get to know the communities that they're serving."
Nellis, who clerked for a Nashville judge and worked as an assistant district attorney in Funk's office, has campaigned on criminal justice reform and public safety. Nellis' campaign released a 15-page policy handbook that includes policies like expanding pre-trial services, diversity, equity, and inclusion training for prosecutors, and creating what Nellis calls neighborhood courts. Nellis said: "We know that most criminal behavior is trauma response. So how are we addressing whatever the underlying trauma is, including poverty, which has been studied and determined to be a traumatic experience? How are we addressing that as a community and the way you do that?"
No Republicans filed in the Republican primary.