The filing deadline for candidates running for Congress in Arizona this year was April 4, 2022. Thirty-nine candidates are running in Arizona's nine U.S. House districts, including 10 Democrats and 29 Republicans. That's 4.33 candidates per district, more than the 4.22 candidates per district in 2020 and the 4.11 in 2018.
Here are some other highlights from this year's filings:
This is the first election to take place under new district lines following the 2020 census. Arizona was apportioned nine districts, the same number it was apportioned after the 2010 census.
The 39 candidates running this year are the most candidates running for Arizona's U.S. House seats since at least 2014, the earliest year for which we have data.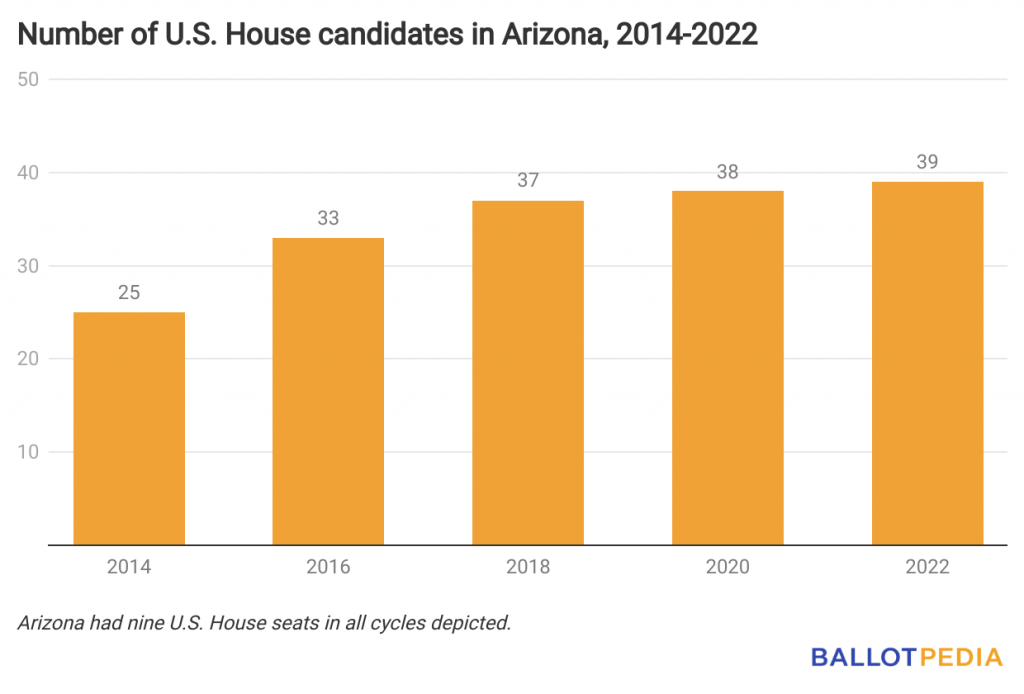 One district — the 6th — is open. That's one more than in 2020, and one less than in 2018. 
Rep. David Schweikert (R), who represents the 6th district, is running in the 1st district this year. Rep. Tom O'Halleran (D), who represents the 1st district, is running in the 2nd district, where incumbent Rep. Ann Kirkpatrick (D) is retiring.
The 2nd and 6th districts have attracted the most candidates this year, with eight candidates running in each. 
There are eight contested primaries this year — two Democratic and six Republican. That's the fewest contested primaries since 2014, when there were five contested primaries.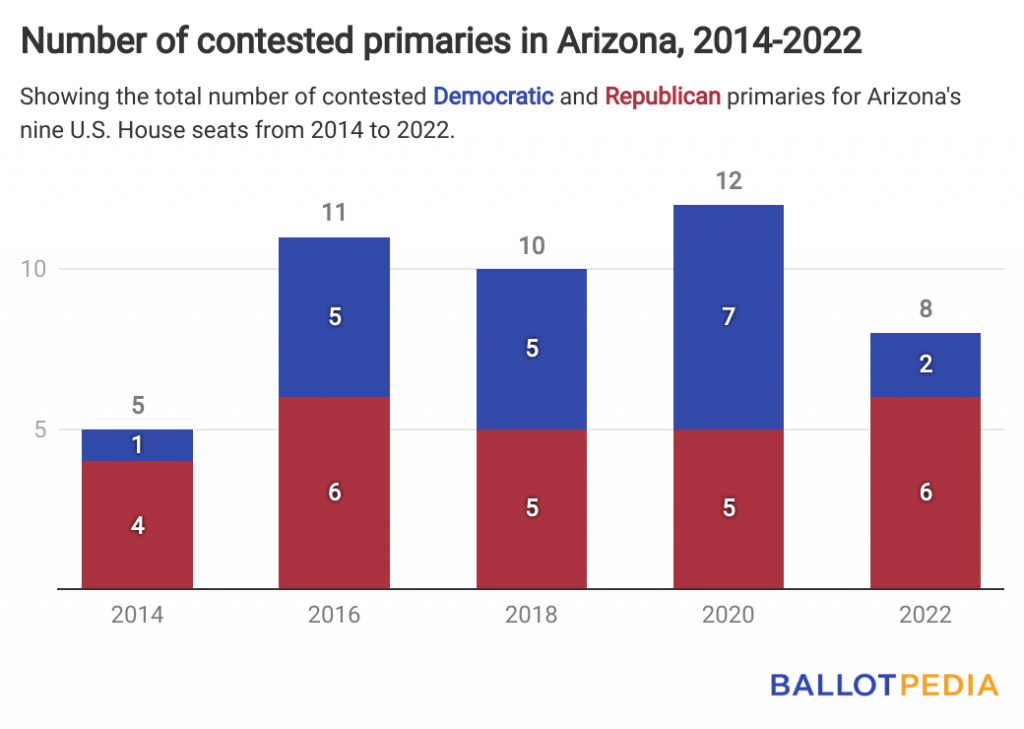 Six incumbents — four Democrats and two Republicans — are not facing any primary challengers.
The 8th and 9th districts are guaranteed to Republicans because no Democrats filed to run. No districts are guaranteed to Democrats because no Republicans filed. 
Arizona and four other states — Kansas, Michigan, Missouri, and Washington — are holding primaries on August 2. Winners in Arizona primaries are determined via plurality vote, meaning that the candidate with the highest number of votes wins even if he or she did not win an outright majority of votes cast.
Additional reading: