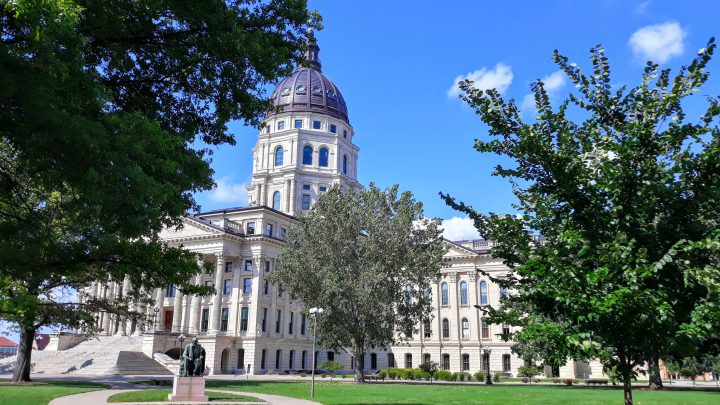 On August 2, Kansans will vote on political parties' nominees for federal and state offices, as well as an amendment to provide that the state constitution cannot be interpreted to create or secure a right to abortion.
The ballot measure could increase turnout above that for previous midterm primaries in recent years according to Fred Sherman, election commissioner for Johnson County. Sherman said, "We are anticipating an unprecedented or record-breaking voter participation rate for our August primary." In Sedgwick County, election commissioner Angela Caudillo said, "Typically, elections like this run about 20-30% turnout. We're expecting potentially 50% turn out." KCTV 5 reported that officials in Wyandotte County were expecting 40%-45% turnout.
On July 29, the office of Secretary of State Scott Schwab projected that turnout would be around 636,032 or 36% of registered voters. Schwab said, "… abortion is a compelling issue, and there's strong opinions on both sides. That's always going to be an issue that some people go and vote for."
Since 2010, the average non-presidential primary turnout has been 25.6%, with a range of 20.2% in 2014 to 34.2% in 2020. The highest turnout at a midterm primary election during this period was 27.1% in 2018.
Kansas uses a semi-closed primary for congressional and state-level elections. Voters already affiliated with a political party can participate only in that party's primary. An unaffiliated voter can declare his or her affiliation with a political party on the day of the election and vote in that party's primary. However, an unaffiliated voter does not need to declare an affiliation to vote on the constitutional amendment.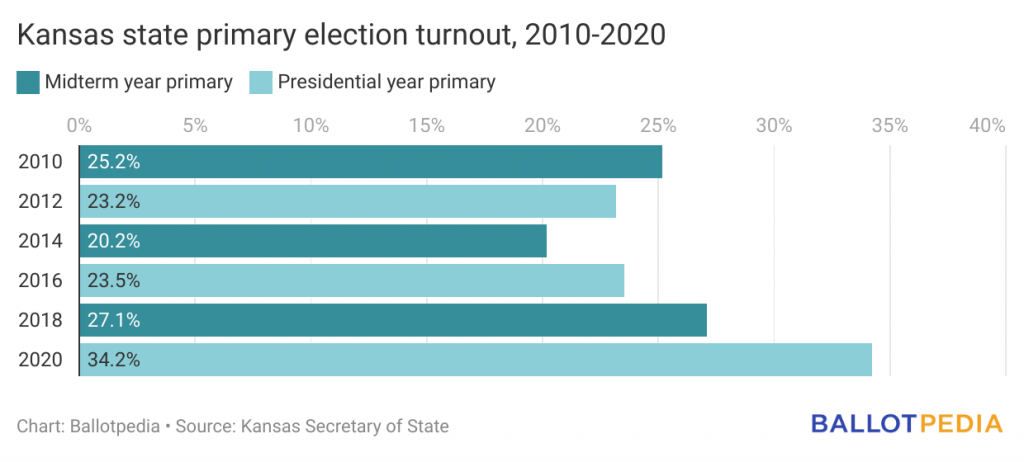 In the legislature, sponsors proposed the constitutional amendment as a response to the Kansas Supreme Court's ruling in Hodes & Nauser v. Schmidt (2019), which held that the Kansas Bill of Rights "affords protection of the right of personal autonomy," including "decisions that can include whether to continue a pregnancy."
Kansas is the seventh state where voters will decide on an amendment to provide that the state's constitution cannot be interpreted to establish a state constitutional right to abortion. In 1986, Massachusetts was the first state where voters decided, and rejected, this type of constitutional amendment. In Florida, voters rejected an amendment in 2012. Since 2014, voters decided, and approved, similar amendments in four states – Alabama, Louisiana, Tennessee, and West Virginia. In November, Kentucky will be the eighth state to vote on this type of constitutional amendment.