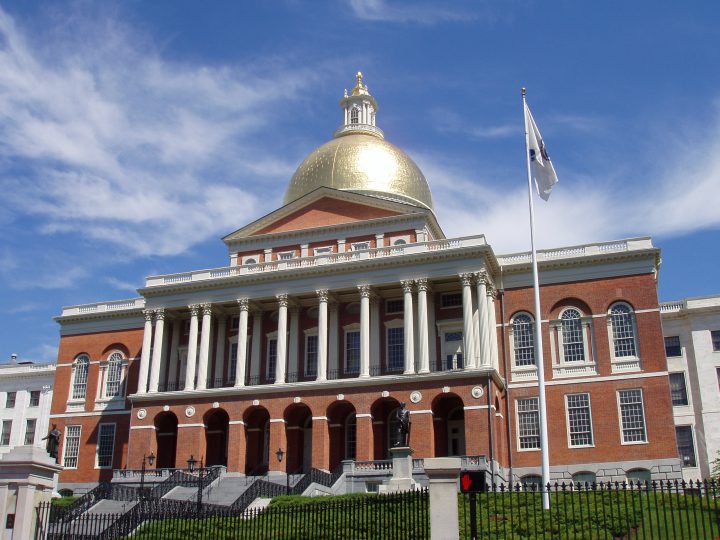 On Sept. 9, the Massachusetts Elections Division announced that a veto referendum to repeal House Bill 4805 (H 4805) had qualified for the November ballot as Question 4.
H 4805 would prohibit registrars from inquiring about an applicant's citizenship or immigration status when applying for driver's licenses and motor vehicle registrations. It would also authorize registrars to accept certain documents to verify the identity and date of birth of an applicant.
H 4805 would require one of the documents to be either a valid unexpired foreign passport or a valid unexpired Consular Identification document. The bill would require the second document to be a valid unexpired driver's license from any U.S. state or territory, an original or certified copy of a birth certificate, a valid unexpired foreign national identification card, a valid unexpired foreign driver's license, or a marriage certificate or divorce decree issued by any state or territory of the United States.
If not repealed, the law would take effect on July 1, 2023.
The targeted law was vetoed by Gov. Charlie Barker (R), who supports the repeal effort. Massachusetts requires a two-thirds majority in the state legislature to override a veto. At the time of the override vote, Democrats held such a majority.
In the Senate, the override passed by a 32-8 margin, with 32 Democrats voting to override and five Democrats joining all three Republicans to sustain Baker's veto. The House voted 119-36 to override the veto, with eight Democrats joining all 28 Republicans to sustain the veto.
In Massachusetts, the number of signatures required to qualify a veto referendum for the ballot is equal to 1.5% of the total votes cast for governor in the most recent gubernatorial election. The petition was filed on June 15 by Fair and Secure Massachusetts, the PAC registered in support of a 'no' vote on Question 4. On Sept. 7, 2022, nearly 80,000 of the 100,000 signatures filed with local clerks were verified and submitted to the secretary of state. The Elections Division announced that the campaign had submitted 71,883 valid signatures.
Fair and Secure Massachusetts reported receiving nearly $50,000 in contributions as of Sept. 9. The committee has received endorsements from State Rep. Colleen Garry (D), State Rep. Marc Lombardo (R), and Republican candidate for governor, Geoff Diehl.
Rep. Tricia Farley-Bouvier (D), who supports upholding H 4805, said, "We know in other states that have passed this bill, passed a form of driver's licenses for immigrants, that hit-and-run accidents go down by 10 percent."
Massachusetts voters will also be deciding on three other ballot measures. Question 1 would increase the state income tax from 5% to 9% for income above $1 million and dedicate the additional tax revenue to education and transportation purposes. Question 2 would enact a medical loss ratio of 83% for dental insurance plans beginning on January 1, 2024. Question 3 would incrementally increase the combined number of retail beer and wine licenses and all alcoholic beverage licenses an establishment could own from no more than 12 in 2023 to no more than 18 by 2031.
In Massachusetts, a total of 72 ballot measures appeared on statewide ballots between 1985 and 2020. Thirty-eight ballot measures were approved, and 34 ballot measures were defeated.

Additional reading: