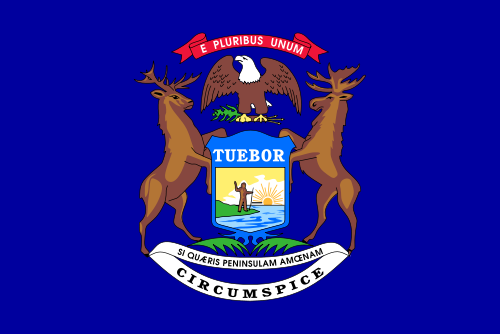 Incumbent Dan Kildee (D), Paul Junge (R), David Canny (L), and Kathy Goodwin (Working Class Party) are running in the general election for Michigan's 8th Congressional District on November 8, 2022.
Bloomberg Government's Emily Wilkins said, "Kildee, first elected a decade ago, is one of a handful of lawmakers who became GOP targets thanks to redistricting. His once-safe district, which includes Flint and Saginaw, became more Republican with the addition of Midland. And as one of more than two dozen endangered incumbent Democrats, the House majority will be decided in his own backyard."
Kildee represents Michigan's 5th Congressional District, a position to which he was first elected in 2012. Kildee has campaigned on bringing jobs back to Michigan and raising worker wages, lowering insurance premiums and the price of prescription drugs, and clean water. Kildee has referenced his record in the U.S. House, saying, "I'm focused on fighting inflation and lowering the cost of gas, groceries and prescription drugs. I've worked to support our local law enforcement and pass bipartisan legislation, supported by Republicans and Democrats, to reduce crime. And I've helped pass new laws, like the bipartisan Infrastructure Law and the CHIPS and Science Act, to support Michigan jobs and grow our economy." In the 2020 general election, Kildee defeated Tim Kelly (R) 54.5% to 41.7%.
Junge is a former prosecutor and news anchor who worked in U.S. Citizenship and Immigration Services under President Donald Trump (R). Junge has campaigned on opposing tax increases, cutting spending, banning sanctuary cities, and securing elections. Junge said, "by stopping the failed Biden-Kildee agenda and returning to the successful policies of the Trump Administration, we will strengthen our economy, lower gas prices, secure the border, and expand opportunities for every American." In 2020, Junge ran in the general election for Michigan's 8th Congressional District and lost to incumbent Elissa Slotkin (D) 50.9% to 47.3%.
Daily Kos calculated what the results of the 2020 presidential election in this district would have been following redistricting. Joe Biden (D) would have received 50.3% of the vote in this district and Trump would have received 48.2%.
The outcome of this race will affect the partisan balance of the U.S. House of Representatives in the 118th Congress. All 435 districts in the House are up for election. As of September 13, 2022, Democrats hold a 221-212 advantage in the U.S. House with two vacancies.