As of Feb. 19, Ballotpedia has tracked three election-related bills in the Wisconsin State Assembly since the beginning of the year. Of the three, Ballotpedia tracked one from Feb. 13-19. A bipartisan group of legislators sponsored the bill. The bill is:
WI AB38: Absentee ballot request and return confirmation (FE), Reps. Clinton Anderson (D), Mike Bare (D), Jenna Jacobson (D), David Armstrong (R), James Edming (R), Dan Knodl (R), Gae Magnafici (R), Clint Moses (R), David Murphy (R), Jeffrey Mursau (R), Jerry O'Connor (R), David Steffen (R), Robert Swearingen (R), Ron Tusler (R), and Sens. Kelda Roys (D), Mark Spreitzer (D), Rachael Cabral-Guevara (R), and Cory Tomczyk (R). 
As introduced, this bill:
Furnishes that a voter requesting an absentee ballot who provides his or her mobile phone number will automatically be notified by text message that his or her application was received.
Establishes that that voter will be automatically notified by text message when the voter returns his or her ballot and it has been received.
Allows the voter to choose such notifications for future elections when the voter submits a written application by email for an absentee ballot.
Provides that mobile phone numbers submitted through this method are confidential. 
During the week of Feb. 13-19, Ballotpedia tracked 78 election-related bills nationally. As of Feb. 19, Ballotpedia has tracked 792 House bills this year. Ballotpedia tracked the most House bills this year in the New York State Assembly with 118, while Ballotpedia tracked the fewest House bills in Alabama, Iowa, Louisiana, Massachusetts, and Pennsylvania with zero. Republicans sponsored 355 of these bills, while Democrats sponsored 330. Third party and bipartisan legislators sponsored 53 and 54, respectively.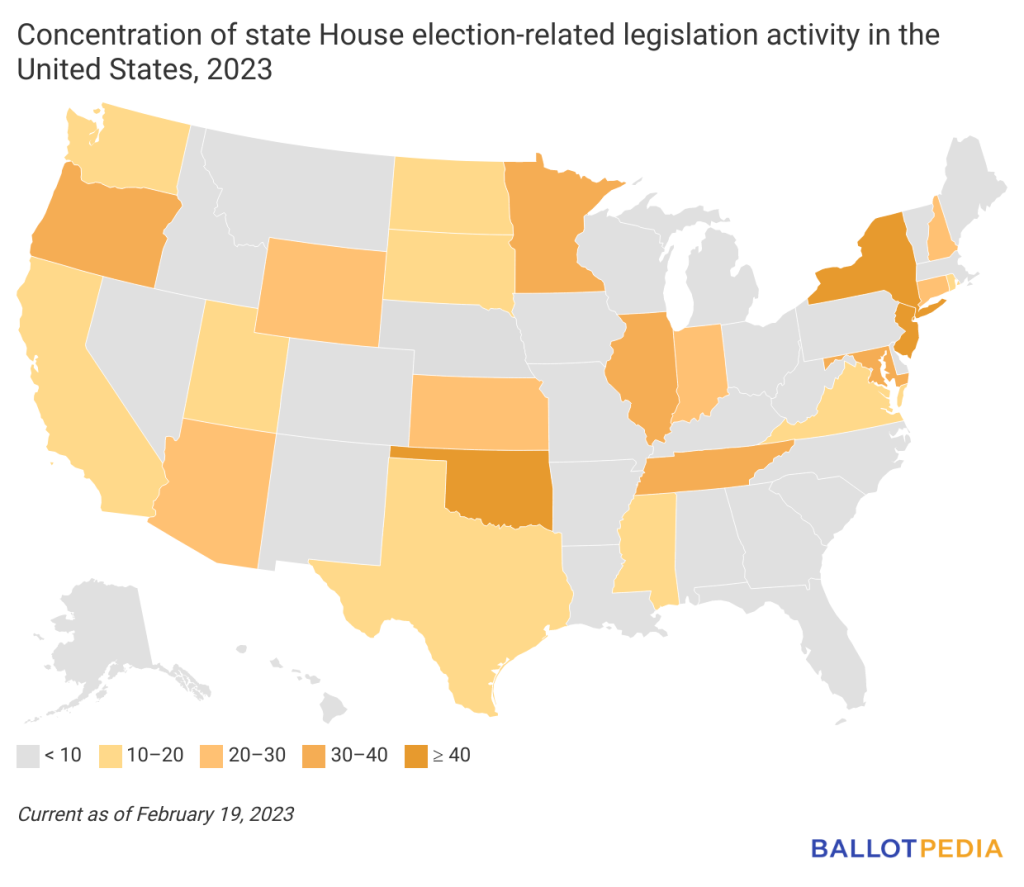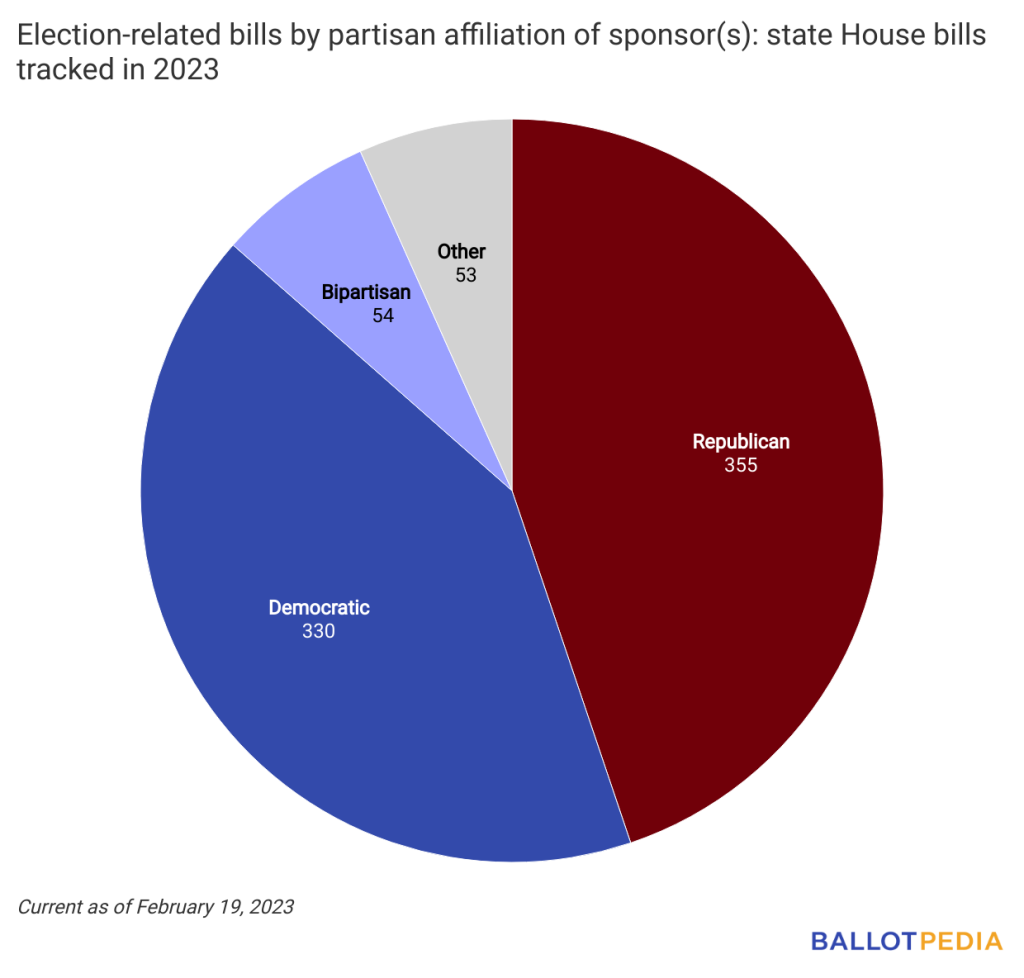 As of Feb. 19, Ballotpedia has tracked 449 House bills in Democratic trifectas and 266 House bills in Republican trifectas. A trifecta is when one political party holds the governorship and majorities in both chambers of the state legislature. Ballotpedia has tracked 77 House bills in states where neither party holds trifecta control.
The Wisconsin House is scheduled to be in session from Jan. 3 to Dec. 31 this year. In 2022, Ballotpedia tracked 45 House bills related to election administration in Wisconsin. One of these bills passed both chambers and was enacted into law. Wisconsin is a divided government, meaning neither party holds trifecta control.
Additional reading: