New York Gov. Kathy Hochul (D) issued one executive order from Feb. 13-19. As of Feb. 19, Hochul has issued five executive orders in 2023—two fewer than she did at this point a year ago.
Governors use executive orders to manage executive branch operations. During the week of Feb. 13-19, the nation's governors issued 14 executive orders. New Jersey Gov. Phil Murphy (D) issued the most with five. Governors in 41 states issued the fewest orders with zero. Democratic governors issued 12 of the 14 orders, while Republican governors issued two.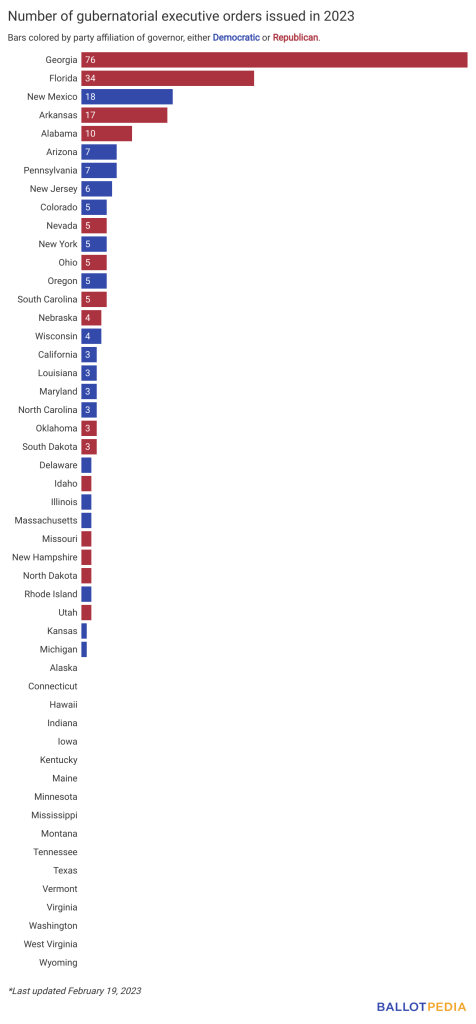 Hochul has served as governor since Aug. 24, 2021. She issued 64 executive orders in 2022 and 25 in 2021. Nationally, governors issued at least 1,559 executive orders in 2022. Governors have issued 251 executive orders in 2023. Republican governors issued 172, while Democratic governors issued 79. New York is a Democratic trifecta, meaning Democrats control the governorship and both chambers of the state legislature.
Additional reading: