As of Feb. 19, Ballotpedia has tracked six election-related bills in the Kentucky State Senate since the beginning of the year. Of the six, Ballotpedia tracked one from Feb. 13-19. Democrats sponsored the bill. The bill is:
KY SB125: An Act relating to elections, Sen. Denise Harper Angel (D).
Requires the state board of elections to create and make available a multilingual voter registration for, to be prominently displayed on the state website, that can be submitted by online transmission, provided to county clerks.
Requires the state board of election to create administrative regulations for creating, furnishing, and processing such voter registration forms.
Defines "multilingual ballot" languages as those, other than English, where at least 2,000 citizens, or 2.5% of citizens in the county, seventeen and older, speak the language and clarifies that the state board of elections specifies which languages may be included in the scope.
Requires the state board of elections to create a multilingual ballot hotline for use in regular election starting in November 2023 and requires specific notifications at least eight weeks before the election.
Outlines when the hotline must be made available to voters, what assistance will be given, and that the state board of elections should create related administrative regulations.
Directs that a sufficient number of multilingual instruction cards must be prepared and outlines how the state board should prepare cards, where they should be posted, how the state board should determine where they are needed, notify county officials, post information on the website, and provide a template for county election officials.
Makes optional the creation of multilingual instruction cards in counties where they are not required.
Provides that assistance with translation of an oath will be made available through the multilingual hotline.
During the week of Feb. 13-19, Ballotpedia tracked 37 Senate election-related bills nationally. As of Feb. 19, Ballotpedia has tracked 551 Senate bills nationally. Ballotpedia tracked the most Senate bills this year in the New York State Senate with 107, while Ballotpedia tracked the fewest Senate bills in Delaware, Louisiana, and Massachusetts with zero. Republicans sponsored 246 of these bills, while Democrats sponsored 242. Third party sponsorship and bills with no sponsors accounted for 47 bills, while bipartisan legislators sponsored 16.
As of Feb. 19, Ballotpedia has tracked 301 Senate bills in Democratic trifectas and 189 Senate bills in Republican trifectas. A trifecta is when one political party holds the governorship and majorities in both chambers of the state legislature. Ballotpedia has tracked 61 Senate bills in states where neither party holds trifecta control.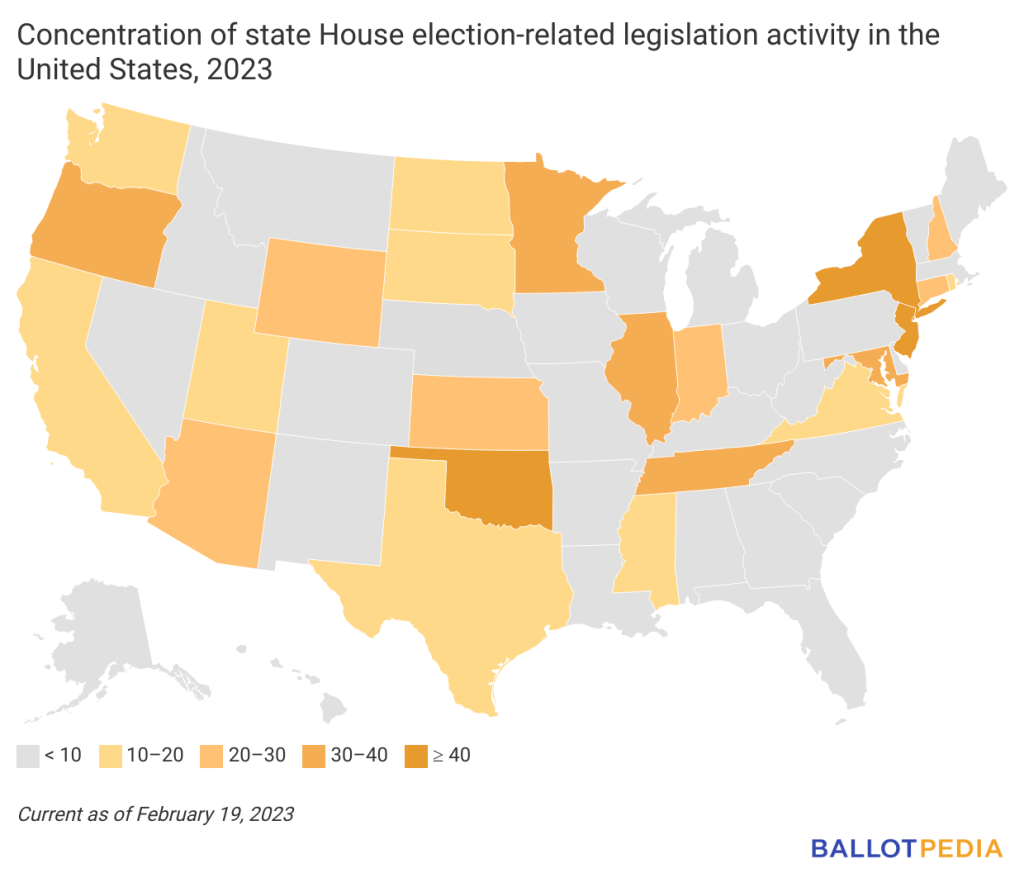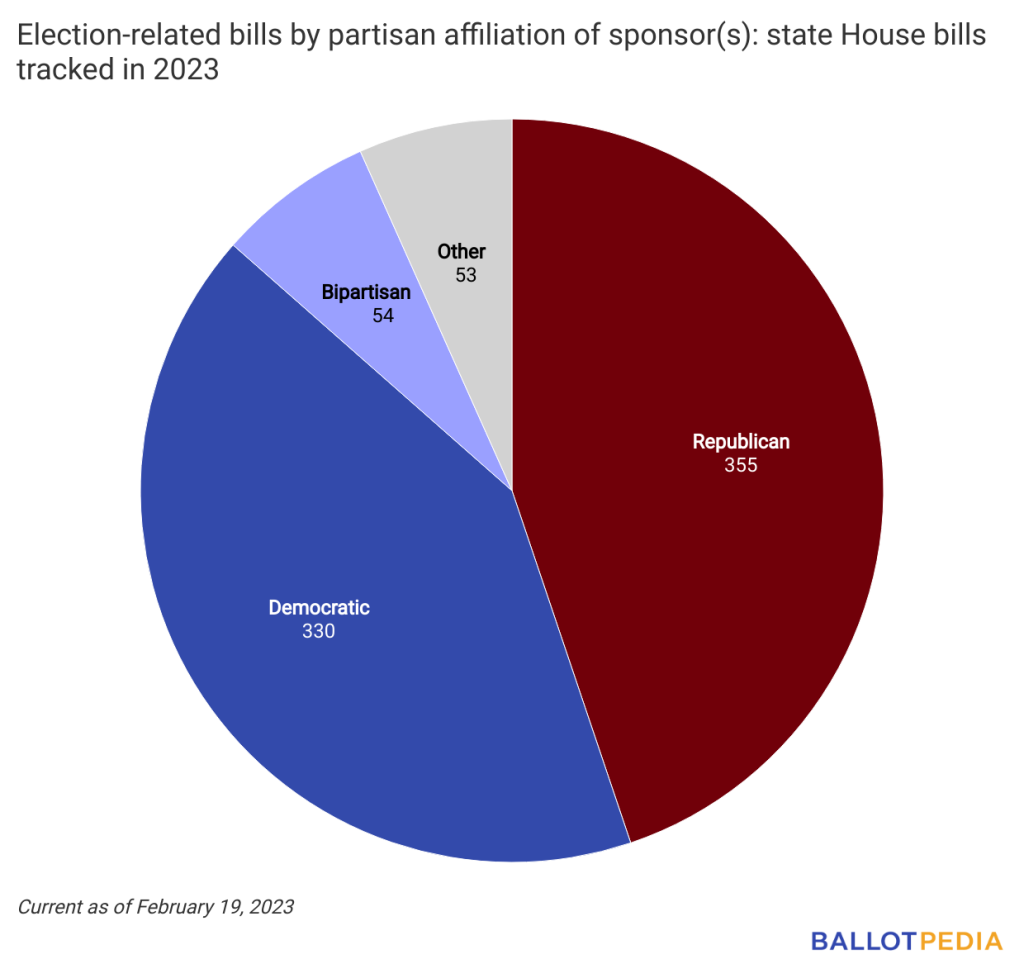 The Kentucky Senate is scheduled to be in session from Jan. 3 to March 30 this year. In 2022, Ballotpedia tracked nine Senate bills related to election administration. One of these bills passed both chambers and was enacted into law. Kentucky is a divided government, meaning neither party holds trifecta control.
Additional reading: