As of Feb. 26, Ballotpedia has tracked five election-related bills in the Kentucky House of Representatives since the beginning of the year. Of the five, Ballotpedia tracked one from Feb. 20-26. Republicans sponsored the bill. The bill is:
KY HB501: AN ACT relating to elections, Rep. Richard Heath (R).

As introduced, this bill adds gender neutral language to existing legislation.
During the week of Feb. 20-26, Ballotpedia tracked 89 House election-related bills nationally. As of Feb. 26, Ballotpedia has tracked 880 House bills nationally. Ballotpedia tracked the most House bills this year in the New York State Assembly with 122, while Ballotpedia tracked the fewest House bills in Alabama, Louisiana, Massachusetts, and Pennsylvania with zero. Republicans sponsored 403 of these bills, while Democrats sponsored 363. Third party sponsorship and bills with no sponsors accounted for 55 bills, while bipartisan legislators sponsored 59.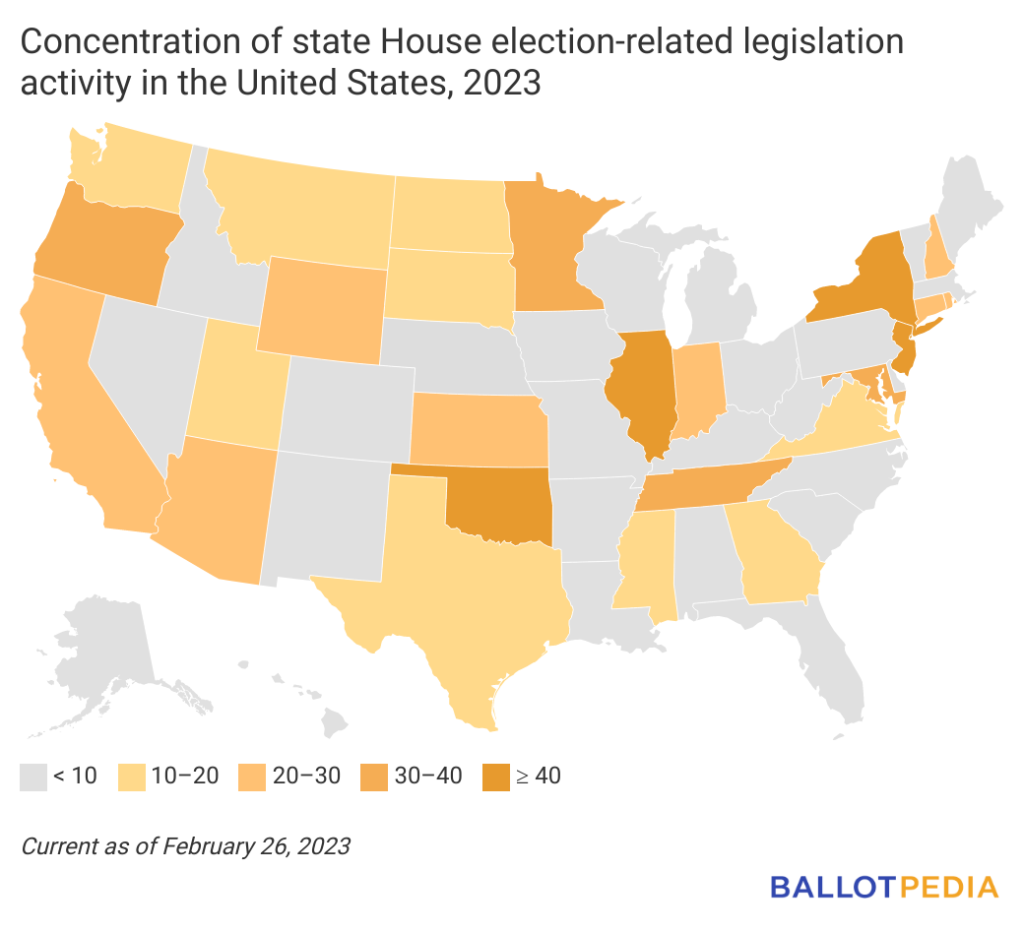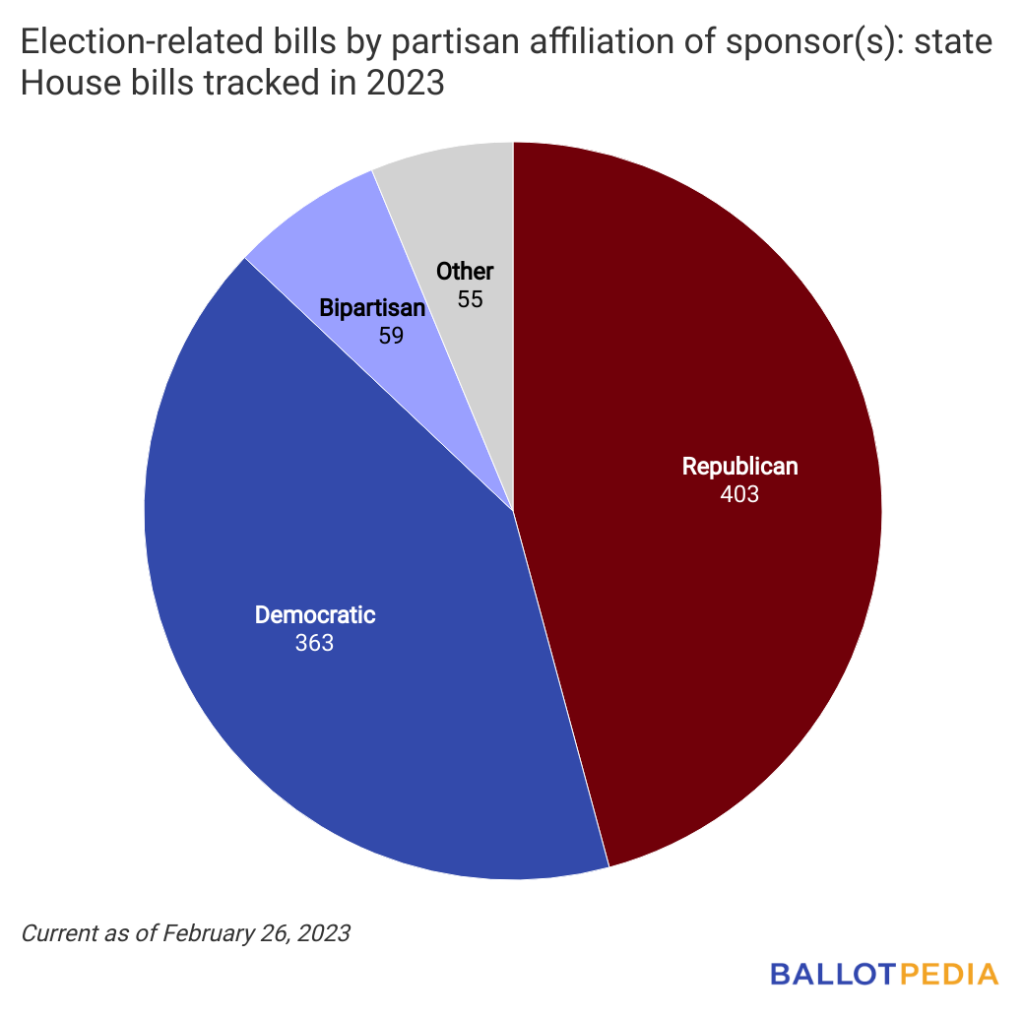 As of Feb. 26, Ballotpedia has tracked 511 House bills in Democratic trifectas and 289 House bills in Republican trifectas. A trifecta is when one political party holds the governorship and majorities in both chambers of the state legislature. Ballotpedia has tracked 80 House bills in states where neither party holds trifecta control.
The Kentucky House is scheduled to be in session from Jan. 3 to March 30 this year. In 2022, Ballotpedia tracked 20 House bills related to election administration. Four of these bills passed both chambers and all four were enacted into law. Kentucky is a divided government, meaning neither party holds trifecta control.
Additional reading: