As of Feb. 26, Ballotpedia has tracked 111 election-related bills in the New York State Senate since the beginning of the year. Of the 111, Ballotpedia tracked four from Feb. 20-26. Democrats sponsored two, while Republicans sponsored two. The four bills are:
During the week of Feb. 20-26, Ballotpedia tracked 48 Senate election-related bills nationally. As of Feb. 26, Ballotpedia has tracked 595 Senate bills nationally. Ballotpedia tracked the most Senate bills this year in the New York State Senate with 111, while Ballotpedia tracked the fewest Senate bills in Delaware, Louisiana, Maine, Massachusetts, and West Virginia with zero. Republicans sponsored 268 of these bills, while Democrats sponsored 255. Third party sponsorship and bills with no sponsors accounted for 53 bills, while bipartisan legislators sponsored 19.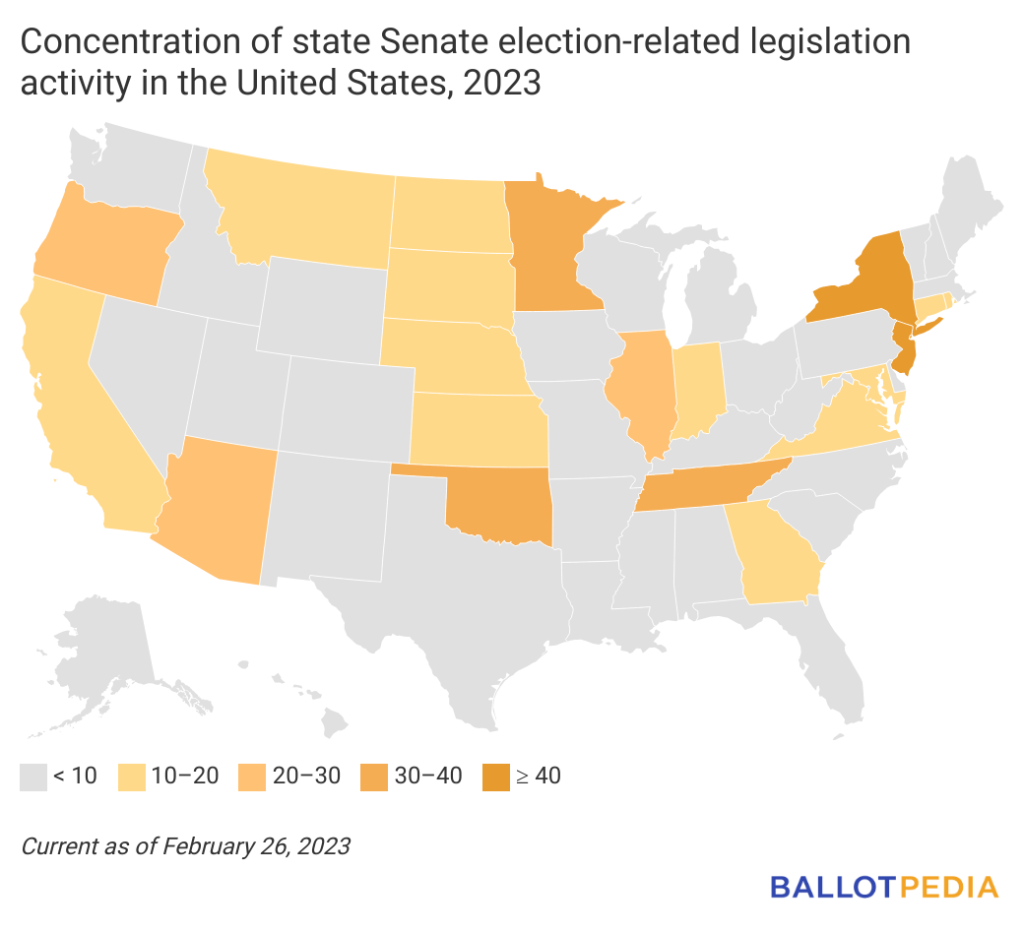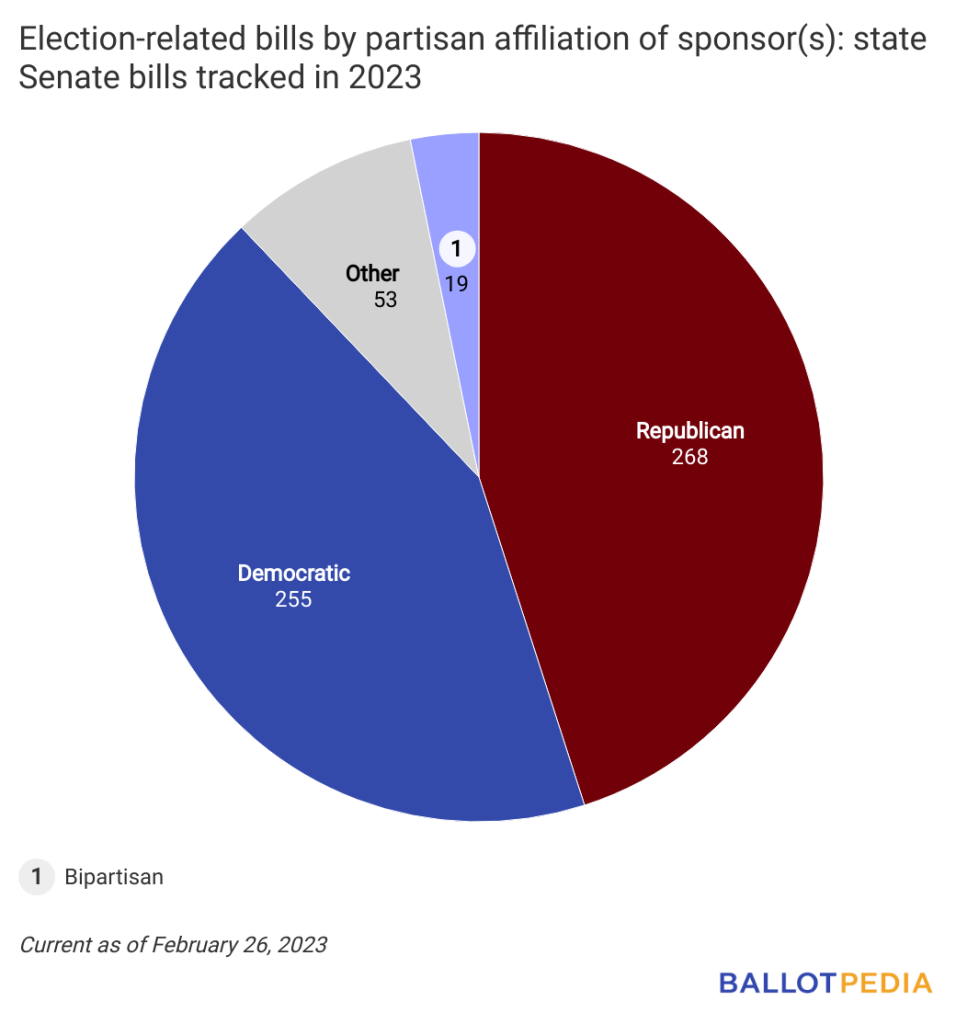 As of Feb. 26, Ballotpedia has tracked 321 Senate bills in Democratic trifectas and 206 Senate bills in Republican trifectas. A trifecta is when one political party holds the governorship and majorities in both chambers of the state legislature. Ballotpedia has tracked 68 Senate bills in states where neither party holds trifecta control.
The New York Senate is scheduled to be in session from Jan. 4 to June 8 this year. In 2022, Ballotpedia tracked 190 Senate bills related to election administration. Ten of these bills passed both chambers and eight were enacted into law. New York is a Democratic trifecta. 
Additional reading: