As of March 5, Ballotpedia has tracked 47 election-related bills in the New Jersey State Senate since the beginning of the year. Of the 47, Ballotpedia tracked one from Feb. 27 to March 5. The bill was bipartisan. The bill is:
NJ S2866: Establishes "Elections Transparency Act;" requires reporting of campaign contributions in excess of $200; increases contribution limits; concerns independent expenditure committees, certain business entity contributions, and certain local provisions; requires appropriation, Sen. Nicholas Scutari (D).
Increases gubernatorial and lieutenant governor candidate spending limits and requires they be revised every two years starting in 2023, instead of every four years.
Requires reporting to the election law enforcement commission by a political committee with contributions of more than $200 (instead of $500) and outlines related procedures and timelines.
Requires independent expenditure committees making electioneering communications to file certain contribution reports on a specified timetable for contributions in excess of $7,500 (instead of $10,000).
Provides that a contract with an anticipated excess value of $17,500, but below the public bidding threshold, may be awarded by the qualified purchasing agent of the contracting unit.
During the week of Feb. 27-March 5, Ballotpedia tracked 37 Senate election-related bills nationally. As of March 5, Ballotpedia has tracked 632 Senate bills nationally. Ballotpedia tracked the most Senate bills this year in the New York State Senate with 117, while Ballotpedia tracked the fewest Senate bills in Louisiana, Massachusetts, and West Virginia with zero. Republicans sponsored 289 of these bills, while Democrats sponsored 261. Third party sponsorship and bills with no sponsors accounted for 59 bills, while bipartisan legislators sponsored 23.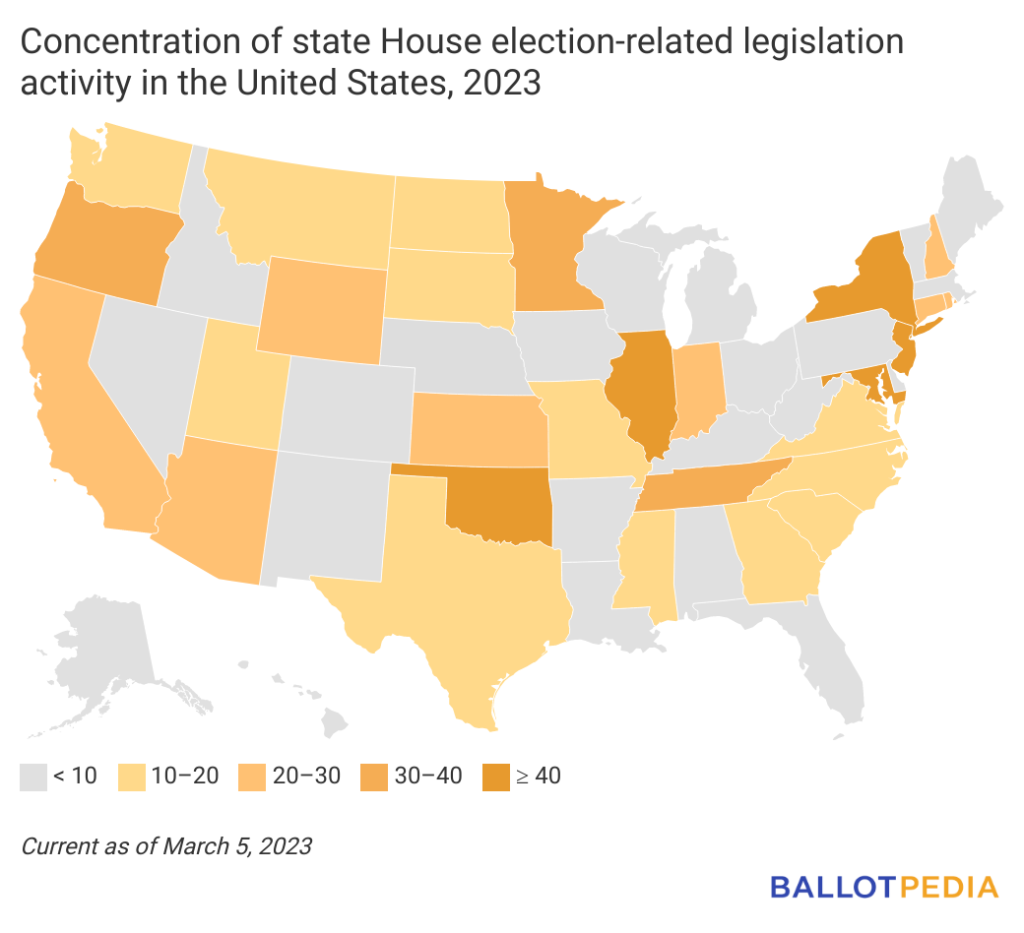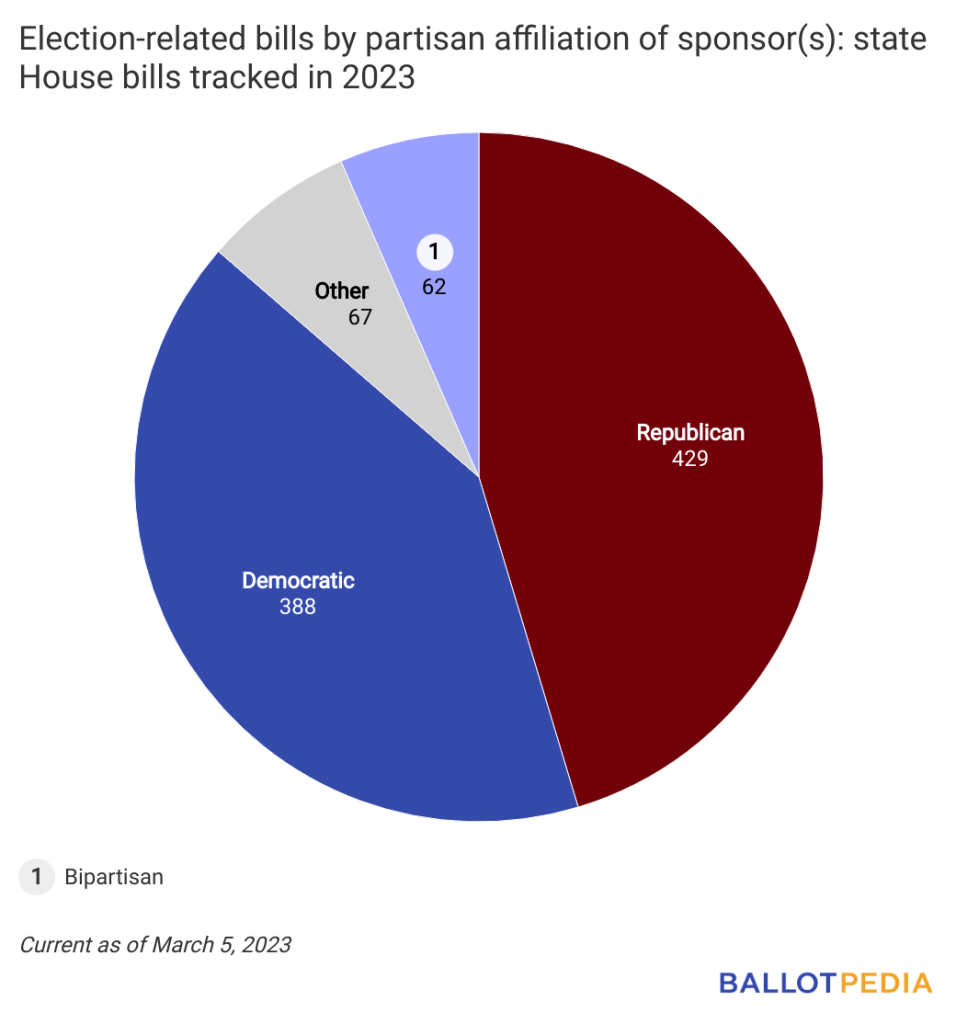 As of March 5, Ballotpedia has tracked 342 Senate bills in Democratic trifectas and 222 Senate bills in Republican trifectas. A trifecta is when one political party holds the governorship and majorities in both chambers of the state legislature. Ballotpedia has tracked 68 Senate bills in states where neither party holds trifecta control.
The New Jersey Senate is scheduled to be in session from Jan. 10 to Dec. 31 this year. In 2022, Ballotpedia tracked 57 Senate bills related to election administration. Zero of these bills passed both chambers. New Jersey is a Democratic trifecta.
Additional reading: