As of March 5, Ballotpedia has tracked 10 election-related bills in the North Carolina House of Representatives since the beginning of the year. Of the 10, Ballotpedia tracked two from Feb. 27-March 5. Democrats sponsored one, while Republicans sponsored the other. The two bills are:
NC H152: Even Yr Elections/Maysville & Pollocksville, Rep. Chris Humphrey (R).
This bill changes municipal elections in the towns of Mayville and Pollocksville to be held in even number years.
NC H191: Popular Election, Reps. Kelly Alexander (D), Johnnie Autry (D), Pricey Harrison (D), Abe Jones (D), Carolyn Logan (D), Marvin Lucas (D), Nasif Majeed (D), and Caleb Rudow (D). 
Establishes North Carolina as a member of the agreement among states to conduct a presidential election by national popular vote.
Establishes that the state population will conduct a statewide popular election for US president and vice president.
Outlines how the state is to calculate a national popular vote total and to designate an election winner, including certification, timeline, what to do in the case of a tie, and specific circumstances related to nominating electors for the winning candidate.
Provides that this agreement will take effect when states cumulatively possessing a majority of electoral votes have enacted the agreement, with related provisions.
During the week of Feb. 27 to March 5, Ballotpedia tracked 69 House election-related bills nationally. As of March 5, Ballotpedia has tracked 946 House bills nationally. Ballotpedia tracked the most House bills this year in the New York State Assembly with 128, while Ballotpedia tracked the fewest House bills in Alabama, Louisiana, Massachusetts, and Pennsylvania with zero. Republicans sponsored 429 of these bills, while Democrats sponsored 388. Third party sponsorship and bills with no sponsors accounted for 67 bills, while bipartisan legislators sponsored 62.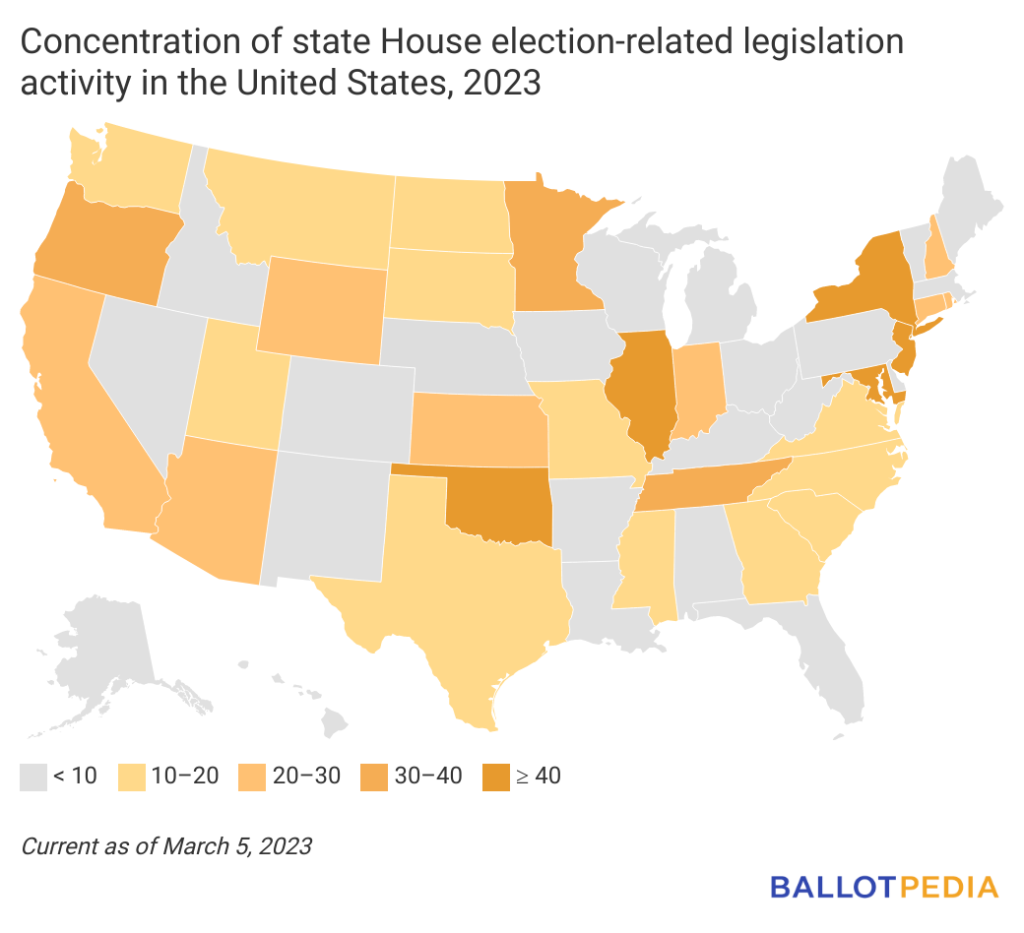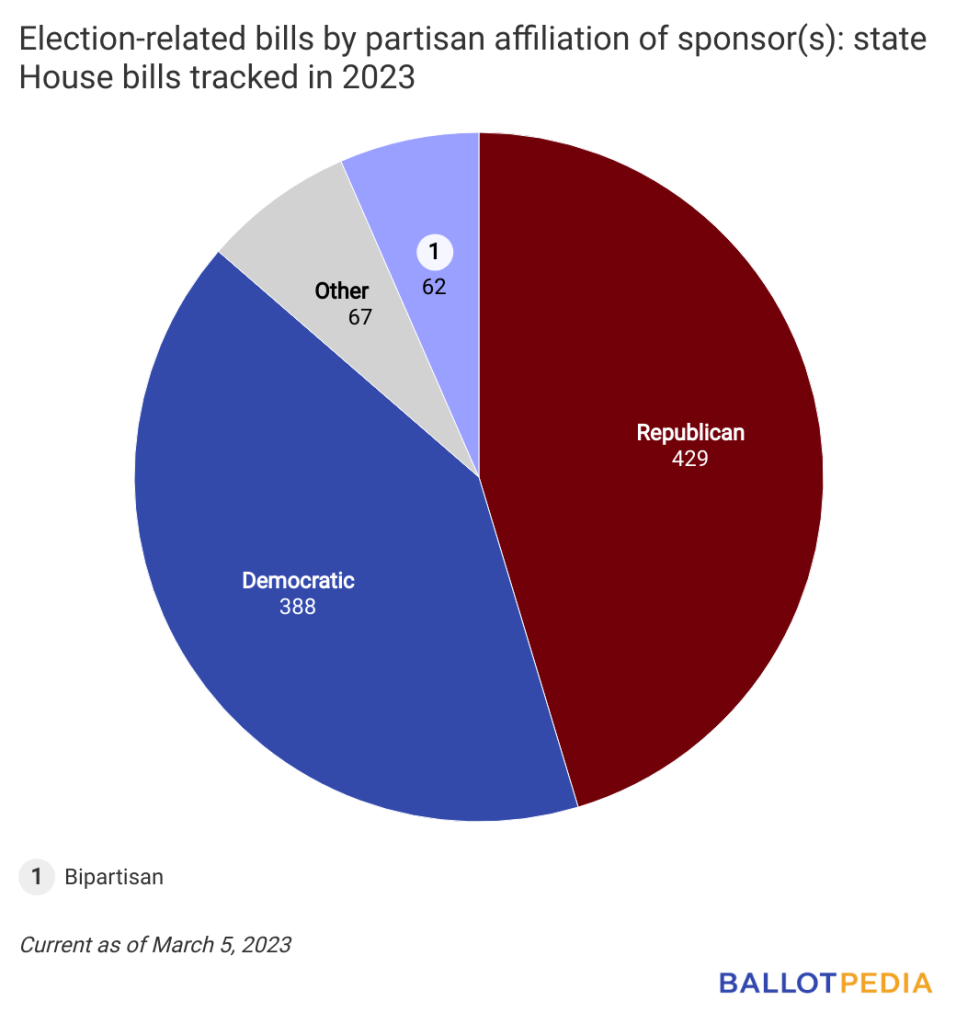 As of March 5, Ballotpedia has tracked 540 House bills in Democratic trifectas and 317 House bills in Republican trifectas. A trifecta is when one political party holds the governorship and majorities in both chambers of the state legislature. Ballotpedia has tracked 89 House bills in states where neither party holds trifecta control.
The North Carolina House is scheduled to be in session from Jan. 11 to Aug. 31 this year. In 2022, Ballotpedia tracked 17 House bills related to election administration. One of these bills passed both chambers, but it was not enacted into law. North Carolina is a divided government, meaning neither party holds trifecta control.
Additional reading: