As of March 5, Ballotpedia has tracked four election-related bills in the Wisconsin House of Representatives since the beginning of the year. Of the four, Ballotpedia tracked one from Feb. 27-March 5. Republicans sponsored the bill. The bill is:
WI AB76: Restoration of the right to vote to a person barred from voting as a result of a felony conviction (FE), Assembly Members Elijah Behnke (R), Ty Bodden (R), Cindi Duchow (R), James Edming (R), Rick Gundrum (R), Gae Magnafici (R), David Murphy (R), Jeffrey Mursau (R), William Penterman (R), Nik Rettinger (R), Donna Rozar (R), Shae Sortwell (R), John Spiros (R), Paul Tittl (R), Ron Tusler (R), and Sen. Duey Stroebel (R). 
This bill restores the right to vote to a convicted felon who has paid all fines and served the community service associated with the conviction.
During the week of Feb. 27 to March 5, Ballotpedia tracked 69 House election-related bills nationally. As of March 5, Ballotpedia has tracked 946 House bills nationally. Ballotpedia tracked the most House bills this year in the New York State Assembly with 128, while Ballotpedia tracked the fewest House bills in Alabama, Louisiana, Massachusetts, and Pennsylvania with zero. Republicans sponsored 429 of these bills, while Democrats sponsored 388. Third party sponsorship and bills with no sponsors accounted for 67 bills, while bipartisan legislators sponsored 62.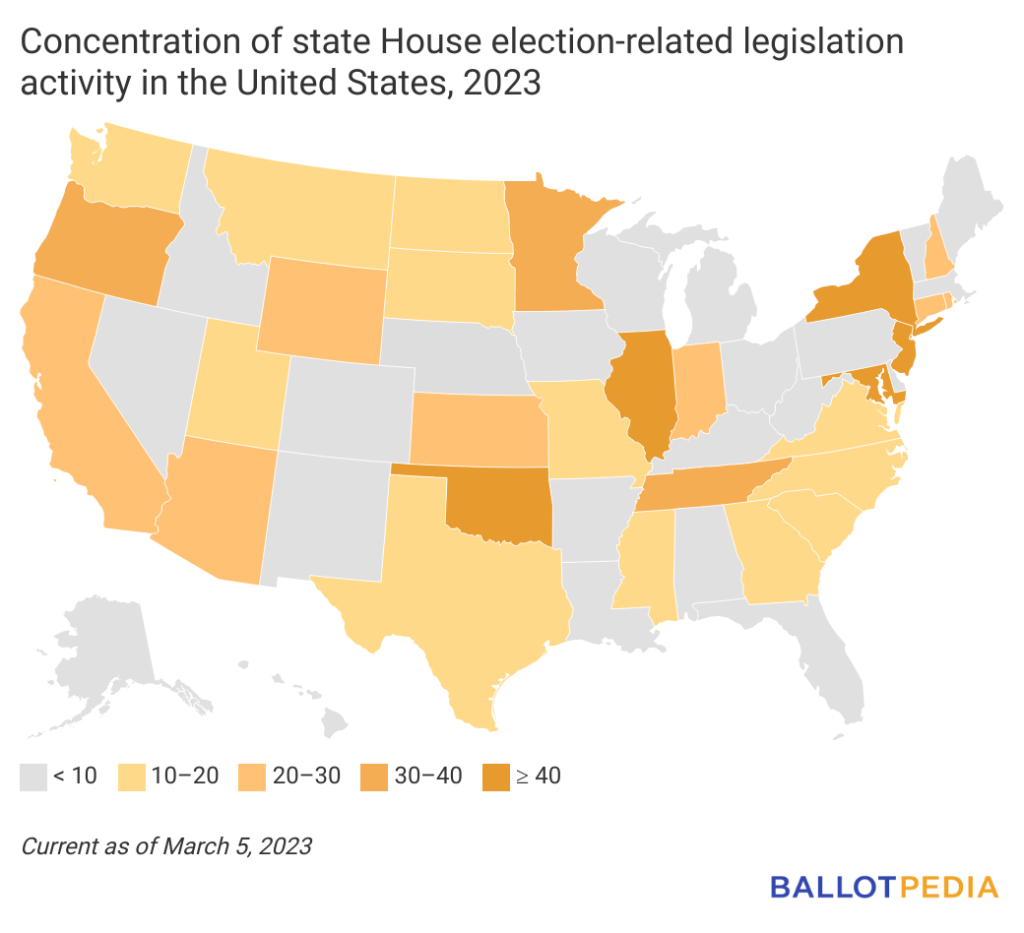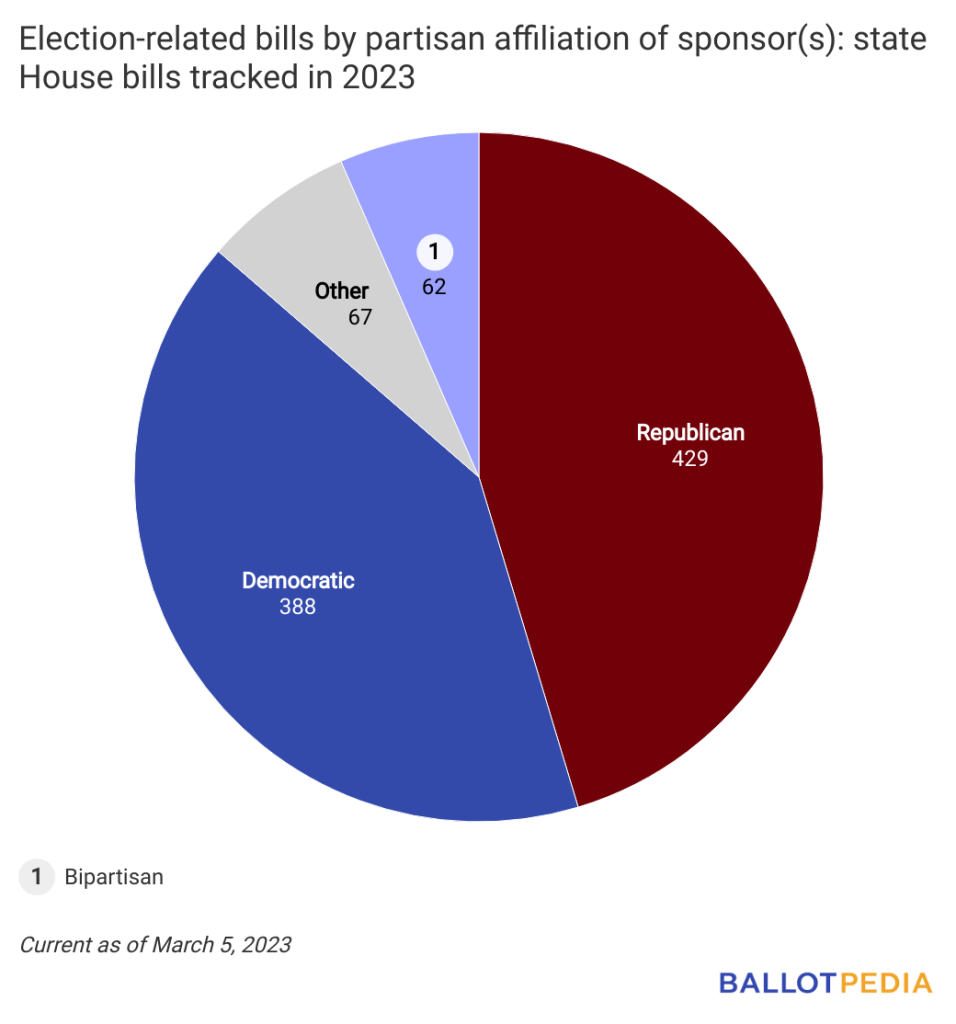 As of March 5, Ballotpedia has tracked 540 House bills in Democratic trifectas and 317 House bills in Republican trifectas. A trifecta is when one political party holds the governorship and majorities in both chambers of the state legislature. Ballotpedia has tracked 89 House bills in states where neither party holds trifecta control.
The Wisconsin House is scheduled to be in session from Jan. 3 to Dec. 31 this year. In 2022, Ballotpedia tracked 45 House bills related to election administration. One of these bills passed both chambers and was enacted into law. Wisconsin is a divided government, meaning neither party holds trifecta control.
Additional reading: