State supreme courts issued 135 opinions between Feb. 27 and March 5. The Pennsylvania Supreme Court led the field with 39 opinions issued, followed by North Dakota with 10 and Mississippi with seven.
Last week's 135 opinions account for 10% of the year-to-date total of 1,361. Pennsylvania, again, leads with 374 opinions issued since Jan. 1, followed by Delaware with 74 and Texas (court of criminal appeals) with 66.
Supreme courts in most states (38) have issued fewer than 25 opinions since the start of the year, and those in Michigan and North Carolina have yet to issue any opinions so far.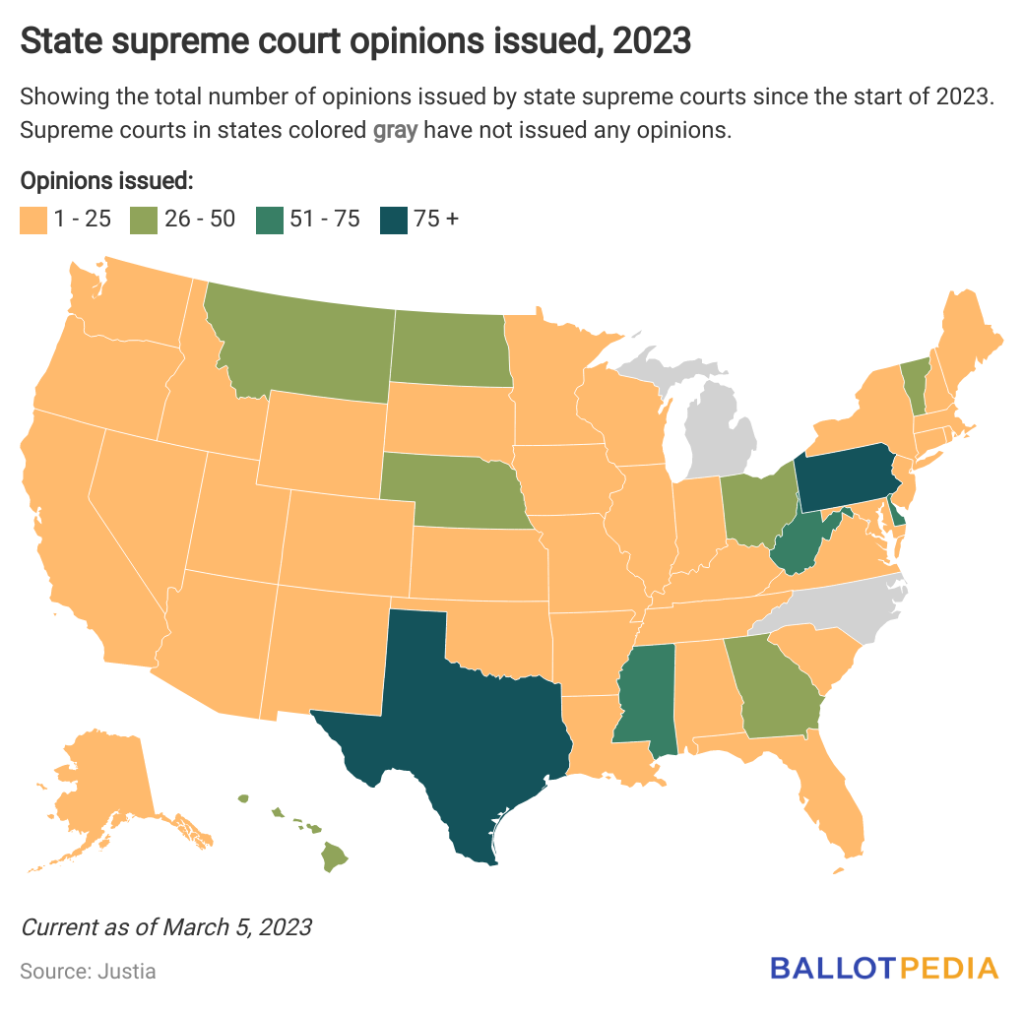 Some of the state supreme court opinions issued this year include those in:
Iowa, where the court reversed a Polk County District Court's decision to grant more bargaining rights to non-transit union engineers working for the City of Ames.
Florida, where the court, on its own motion, removed "existing language saying that: 'Approved courses in fairness and diversity also can be used to fulfill the judicial ethics requirement.'"
Missouri, where the court reversed the Circuit Court of Stoddard County's ruling that property deeds can be reformed if a unilateral mistake occurs.
Supreme courts in Pennsylvania, West Virginia, Texas, and Delaware regularly end the year as some of the country's most active courts. Collectively, they accounted for 39% of all opinions issued in 2021, 40% in 2022, and, to date, 43% in 2023.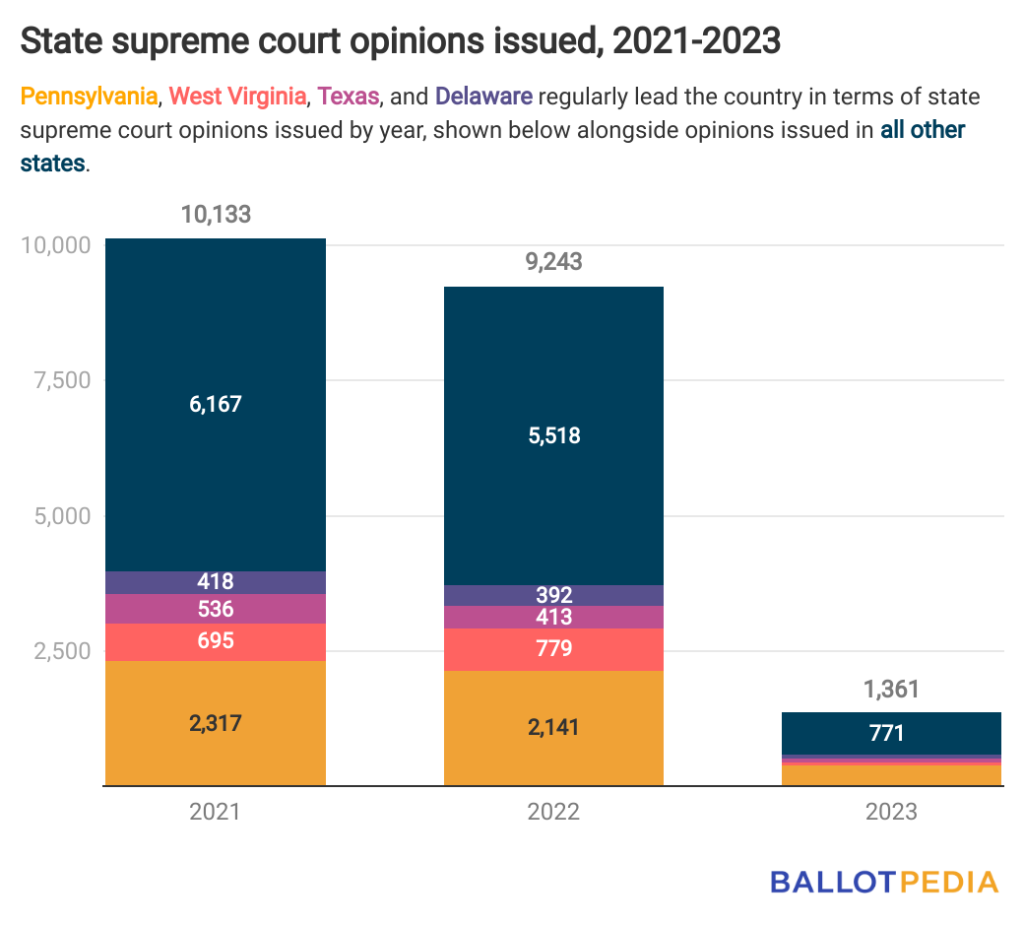 There are a few reasons for Pennsylvania's outsized number of opinions each year. In most states, concurring and dissenting opinions are filed alongside the court's majority opinion, but in Pennsylvania, the court publishes those opinions separately. Additionally, when deciding whether a case can be appealed, the court logs these decisions as standalone, typically single-page, orders.
Every state and the District of Columbia have at least one supreme court, known as a court of last resort. Oklahoma and Texas have two courts of last resort, one for civil cases and one for criminal proceedings. Supreme courts do not hear trials of cases. Instead, they hear appeals of decisions made in lower courts. The number of justices on each state supreme court ranges between five and nine.
In 2020, we conducted a study identifying the partisan balance on every state supreme court. You can find that research here. We also identified which justices ruled together most often in our Determiners and Dissenters report found here.