The Colorado Supreme Court issued three opinions from March 6-12. As of March 12, the court issued 12 opinions in 2023—the same amount as this point a year ago. The three opinions are below:
People in Int. of L.S., where the court ruled that the state satisfied its burden of proving that an appropriate treatment plan couldn't be devised for a parent involved in a dependency and neglect case. The court reversed the district court's order granting the parent's motion for directed verdict and remanded the case for further proceedings.
Colorado v. Willougby, where the court ruled that a defendant charged with domestic violence was not in custody for Miranda Rights purposes when he made statements during an interrogation. The court, therefore, reversed the portion of a trial court's order that suppressed the defendant's statements based on Miranda Rights violations.
Colorado State Board of Education v. Brannberg, where the court reversed the court of appeals' ruling that the State Board of Education's final decisions on charter school applications made after first appeals were subject to judicial review.  
From March 6-12, state supreme courts issued 186 opinions nationally. The Pennsylvania Supreme Court issued the most with 41. The court leads in number of opinions issued because it publishes concurring and dissenting opinions separately, and when deciding whether a case can be appealed, the court logs these decisions as standalone, typically single-page, orders. State supreme courts in 16 states issued the fewest with zero. Courts where judges are elected have issued 120 opinions, while courts whose members are appointed have issued 66.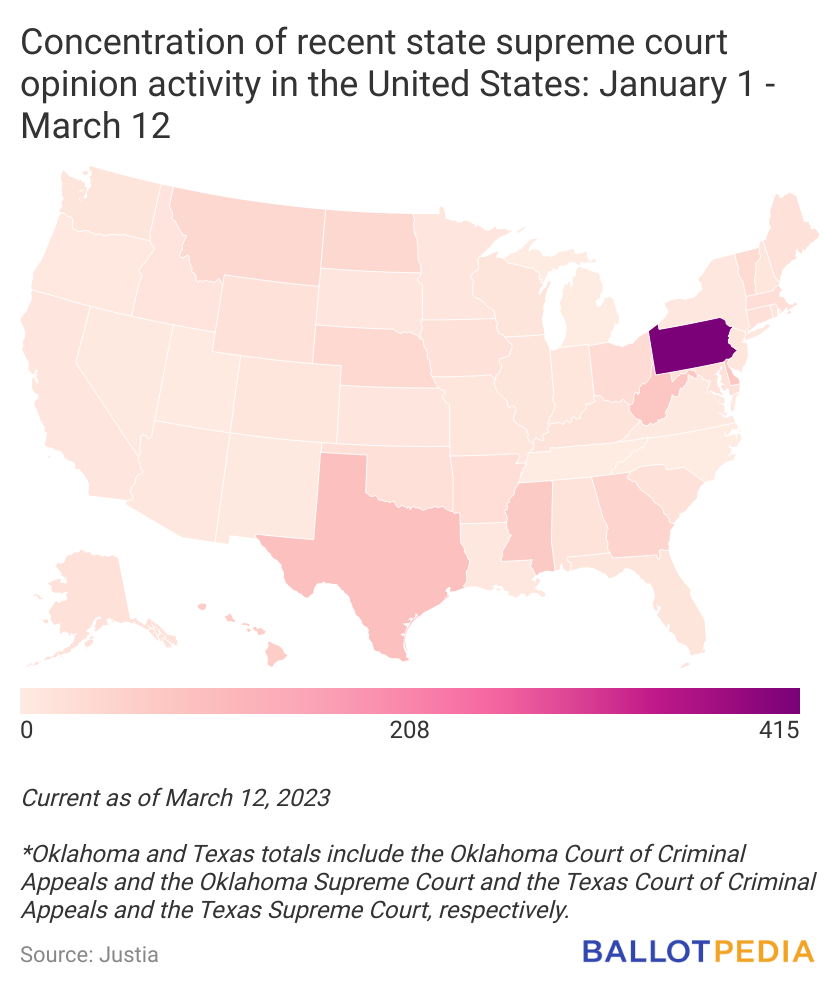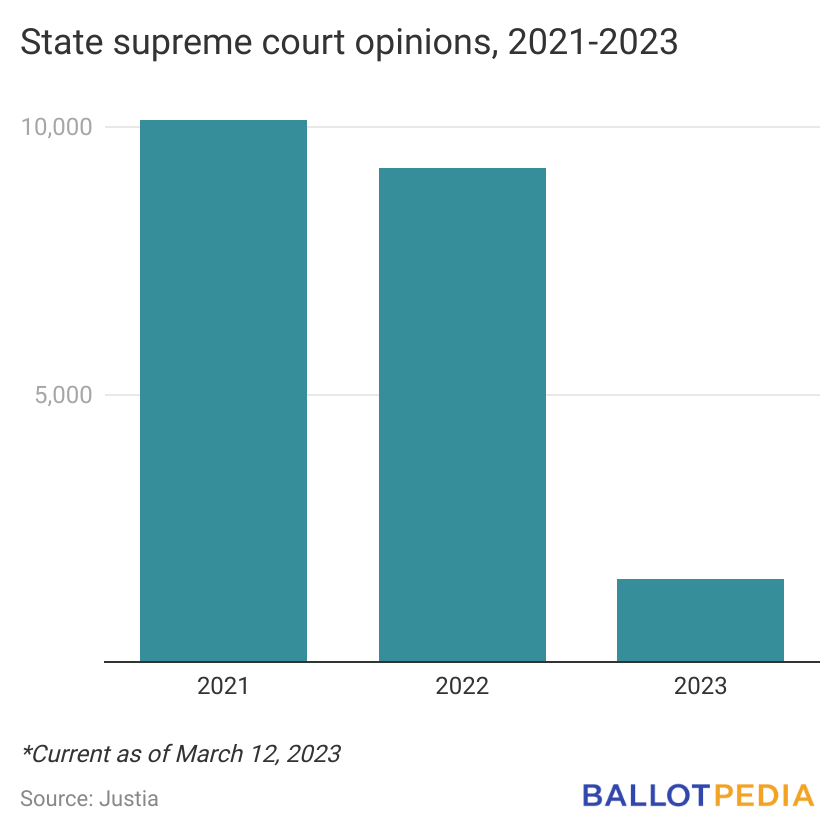 The Colorado Supreme Court is the state's court of last resort and has seven judgeships. The current chief of the court is Brian Boatright. The court issued 61 opinions in 2022 and 59 in 2021. Nationally, state supreme courts issued 9,243 opinions in 2022 and 10,133 in 2021. The courts have issued 1,548 opinions in 2023. Courts where judges are elected have issued 985 opinions, while courts whose members are appointed have issued 563. Colorado is a Democratic trifecta, meaning Democrats control the governorship and both chambers of the state legislature.
 Additional reading: