Welcome to Hall Pass, a newsletter written to keep you plugged into the conversations driving school board politics and governance.
In today's edition, you'll find:
On the issues: Is America in an educational revolution?
In your district: seniority versus performance-based pay
School board filing deadlines, election results, and recall certifications
Approximately 24,100 school board seats are up for election in 2023
Extracurricular: education news from around the web
Candidate Connection survey
Email us at editor@ballotpedia.org to share reactions or story ideas!
On the issues: Is America in an educational revolution?
In this section, we curate reporting, analysis, and commentary on the issues school board members deliberate when they set out to offer the best education possible in their district.
In this section, we typically explore the debate around one narrow topic in education. Today, however, we're zooming out to consider two big-picture reflections on the state of innovation in America's K-12 education system. 
David Brooks writes that not enough is being done to meaningfully improve that system. Brooks says many popular reform ideas, like school voucher programs and charter schooling, do not get at the heart of what is holding back progress in education. Instead, he says political leaders should be driving policy discussions to rethink traditional models of classroom education, including experiments with class schedules and creating more personalized learning experiences.
Max Eden writes that education policy discussions, especially in Republican-controlled states, are leading to policies that improve schools. Eden says mainstream school policy conversations have generally moved past the topics that Brooks believes are unproductive. Eden says Education Savings Account (ESA) programs are giving parents the flexibility to personalize their children's education. He also writes that the push for phonics-focused reading instruction will meaningfully improve learning outcomes.
America Should Be in the Middle of a Schools Revolution | David Brooks, The New York Times
"[Y]ou would think that education would be one of the most talked about subjects in America right now. You would think that President Biden would be offering comprehensive plans to reform American schooling. You would think efforts by governors and mayors to address these problems would be leading newscasts and emblazoned across magazine covers on a weekly basis. But this is not happening. In his State of the Union address, Biden offered no ambitious plans to fix America's ailing schools. The Republican Party can't utter a complete sentence on the subject of school reform that doesn't contain the initials C.R.T. What we're seeing here is a complete absence of leadership — even in the midst of a crisis that will literally bend the arc of American history. This moment of disruption should be a moment of reinvention. It should be a moment when leaders rise up and say: Let's get beyond stale debates over charters, vouchers, gender neutral bathrooms and the like. We're going to rethink the nuts and bolts of how we teach in America. … The pandemic reminded us how much we lose when teachers can't do their jobs in the way they want to do them. But there now has to be political leadership to shake up a calcified system, and hurry the reinvention that has to happen."
The Red-State Education Revolution | Max Eden, American Enterprise Institute
"Brooks clearly did not do his homework. At least in red states, legislative action on education has been astonishing in both speed and scope. … Brooks wishes that we could 'get beyond the stale debate over charters [and] vouchers.' Well, we are. The main school choice debate is no longer over those structurally limited programs that serve a limited number of students but rather over universal programs that place full purchasing power in the hands of parents. Unlike a voucher, which can only be applied toward an accredited private school, education savings accounts place state funding into a flexible spending account that could be put toward private school tuition, tutoring, homeschool expenses, or a 'learning pod' or 'micro-school.' … The school choice movement is poised to make more progress in the first half of 2023 than it made in the preceding 23 years. … Beyond that, there is a quieter but potentially more consequential revolution afoot: a reading revolution. … Thanks in part to the excellent journalistic work of Emily Hanford's Sold a Story podcast series, red states are taking aim at three-cueing and throwing more resources behind phonics. … Between completely changing the paradigm of school finance to allow a thousand flowers to bloom and homing in like a laser on proper reading instruction, it's hard to imagine a greater revolution in a shorter time."
---
In your district: seniority versus performance-based pay

School districts face diverse issues and challenges. We want to hear what's happening in your school district. Please complete the very brief survey below—anonymously, if you prefer—and we may share your response with fellow subscribers in an upcoming newsletter.
---
Today's question:
Do you believe teacher compensation should be based on merit, seniority (which usually includes level of education), or a combination of both merit and seniority?
Click here to respond!
---
Share candidate endorsements with us!
As part of our goal to solve the ballot information problem, Ballotpedia is gathering information about school board candidate endorsements. The ballot information gap widens the further down the ballot you go, and is the worst for the more than 500,000 local offices nationwide, such as school boards or special districts. Endorsements can help voters know more about candidates and what they stand for.
Do you know of an individual or group that has endorsed a candidate in a race in your district? Click here to let us know.
---
School board update: filing deadlines, election results, and recall certifications
In 2023, Ballotpedia is covering school board elections in 3,211 districts. Ballotpedia has historically covered elections in about 500 of the country's largest districts. We're gradually expanding the number we cover with our eye on the more than 13,000 districts with elected school boards.
---
Upcoming school board elections
On April 4, Oklahoma and Wisconsin will hold school board general elections. We covered Oklahoma's (Feb. 14) and Wisconsin's (Feb. 21) primaries in previous editions of this newsletter. We're covering all school board elections in both Oklahoma and Wisconsin this year.
We're also covering elections in the following states/districts on April 4:
Approximately 24,100 school board seats are up for election in 2023
Voters elect more than 97% of the country's more than 83,000 school board members. The sheer number of elected officials, spread across approximately 13,000 districts in nearly all states, has often made it challenging to research and assemble a bird's-eye view of all school board elections in a given year.
Let's explore the 2023 school board election landscape—how many districts are holding elections, how many seats are on the ballot, and when those elections are happening. We'll also walk you through Ballotpedia's 2023 school board coverage.
This year, approximately 24,100 school board seats in 35 states are up for regular election in 2023. This is not counting any special elections to fill unexpired terms.
Those 35 states have 66,831 school board seats. In all, 36% of seats in those states are up for election in 2023.
The 24,100 seats up for election this year represent 29% of all school board seats in the country. Most school districts hold staggered elections, meaning that not all seats are up for election in any given year.
Most districts have half or one-third of seats up for election this year, and others have a quarter or one-fifth of seats up.
In those 35 states, about 9,000 districts are holding elections. That is out of a total of 10,196 school districts in those 35 states.
The approximately 9,000 school districts with regular elections this year represent 69% of all districts in the country and 88% of the total districts within the 35 states.
Regular general school board elections in 2023 will take place on at least nine different dates. Some states will have school board elections on multiple dates. In some states, school board election dates can vary by district. School districts in at least 12 states could also hold primary elections.
April 4 – five states
April 18 – one state
May 2 – two states
May 6 – one state
May 9 – two states
May 16 – two states
October 3 – one state
November 7 – 16 states
November 14 – one state
Turnout for off-cycle school board elections such as these is very low compared to elections in November of even-numbered years. This means that voters who do participate have a higher portion of control over who wins.
---
Ballotpedia's 2023 school board coverage
This year, Ballotpedia is covering regular elections for approximately 8,750 school board seats in 3,211 school districts across 28 states. This is 36% of all school board elections this year. This includes comprehensive coverage in 10 states:
Colorado
Kansas
Minnesota
Ohio
Oklahoma
Pennsylvania
South Dakota
Virginia
Washington
Wisconsin
To learn more about Ballotpedia's 2023 coverage of school board elections, click here.
Methodology note: These estimates are based on state rules governing school board election dates in each state cross-referenced with district-specific school board member data. The estimates only count regular elections to fill expired terms. Estimates in some states are based on extrapolation from a sample of district-specific data. Some estimates assume random distribution across cycles of staggered school board seats. Estimates are rounded. It does not count any special elections to fill unexpired terms. There could be exceptions to the state-level rules used for these estimates for individual districts.
---
Extracurricular: education news from around the web
This section contains links to recent education-related articles from around the internet. If you know of a story we should be reading, reply to this email to share it with us!
Take our Candidate Connection survey to reach voters in your district
Today, we're looking at responses from Amanda Smith, who is running in the general election for Northwest Independent School District school board Place 5 in Texas on May 6, and Samreen Khan, who is running in the general election for one of four seats on the School District U-46 Board of Education in Illinois on April 4.
Here's how Smith answered the question, "What areas of public policy are you personally passionate about?"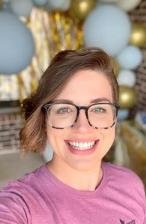 "School safety, keeping great teachers, and school funding."
---
Click here to read the rest of Smith's answers. 
---
Here's how Khan answered the question, "What areas of public policy are you personally passionate about?"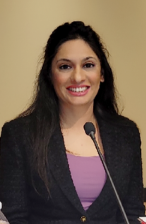 "1. Fiscal responsibility: Explore all viable options before raising property taxes/levies Ensure more direct resources to students and in the classrooms Pro-transparency 2. Expansion of services and provisions for families in need Enhance the service provision at the U-46 Welcoming Center by collaborating with local organizations Social and mental health resources and care to be available 24/7 to students 3. Ensure safe and productive learning environments where all students can achieve academic, social and emotional success at their own independent levels. Bipartisan Safer Communities Act Ensure that all board decisions prioritize students 4. Strengthen relationships with state and local governments to bridge service and programmatic gaps in an effort to improve the quality of life for students and families of U-46."

Click here to read the rest of Khan's answers.