As of March 19, members of the Kentucky General Assembly, which includes the Kentucky House of Representatives and the Kentucky State Senate, have passed one bill related to election administration since the beginning of the year. A bipartisan group of legislators sponsored the bill. The bill is:
KY HB302: AN ACT relating to elections and declaring an emergency, Reps. Rachel Roberts (D), Joshua Branscum (R), Jennifer Decker (R), Daniel Fister (R), and James Tipton (R). 
The bill has not been enacted into law as of March 19.
From March 13-19, legislators passed 19 bills related to election administration nationally. As of March 19, South Dakota legislators have passed the most bills this year with 17, while legislators in 33 states have passed none. The state with the most enacted bills is Utah with five, while 40 states have enacted none.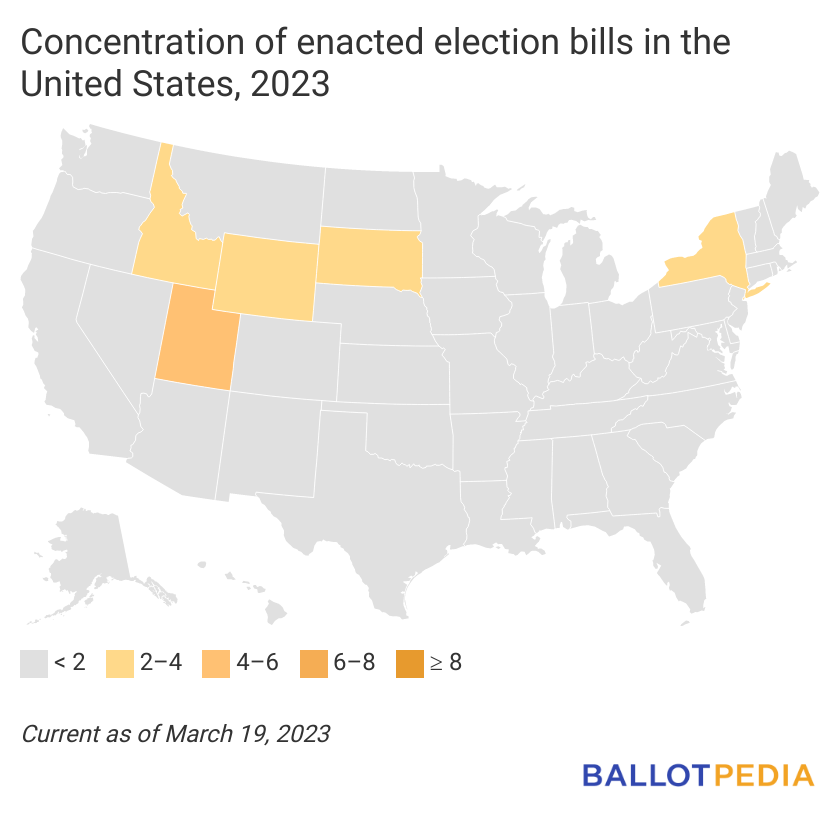 The Kentucky General Assembly is scheduled to be in session from Jan. 3 to March 30 this year. In 2022, Kentucky legislators passed five election-related bills, four in the state House and one in the state Senate. All five bills were enacted into law. Kentucky is a divided government, meaning neither party holds trifecta control.
Additional reading: