As of March 26, Ballotpedia has tracked 125 election-related bills in the New York State Senate since the beginning of the year. Of the 125, Ballotpedia tracked one from March 20-26. Democrats sponsored the bill. The bill is:
NY S05818: Relates to the dates to file a designating petition; provides for the repeal of such provisions, Sen. Zellnor Myrie (D).

As introduced, this bill establishes that in 2023, petitions must be filed between the 12th and 13th Monday before a primary election. It also prohibits counting signatures given earlier than 41 days before the 13th Monday.
During the week of March 20-26, Ballotpedia tracked 50 Senate election-related bills nationally. As of March 26, Ballotpedia has tracked 770 Senate bills nationally. Ballotpedia tracked the most Senate bills this year in the New York State Senate with 125, while Ballotpedia tracked the fewest Senate bills in Louisiana and Massachusetts with zero. Republicans sponsored 367 of these bills, while Democrats sponsored 311. Minor party sponsorship and bills with no sponsors accounted for 67 bills, while bipartisan legislators sponsored 25.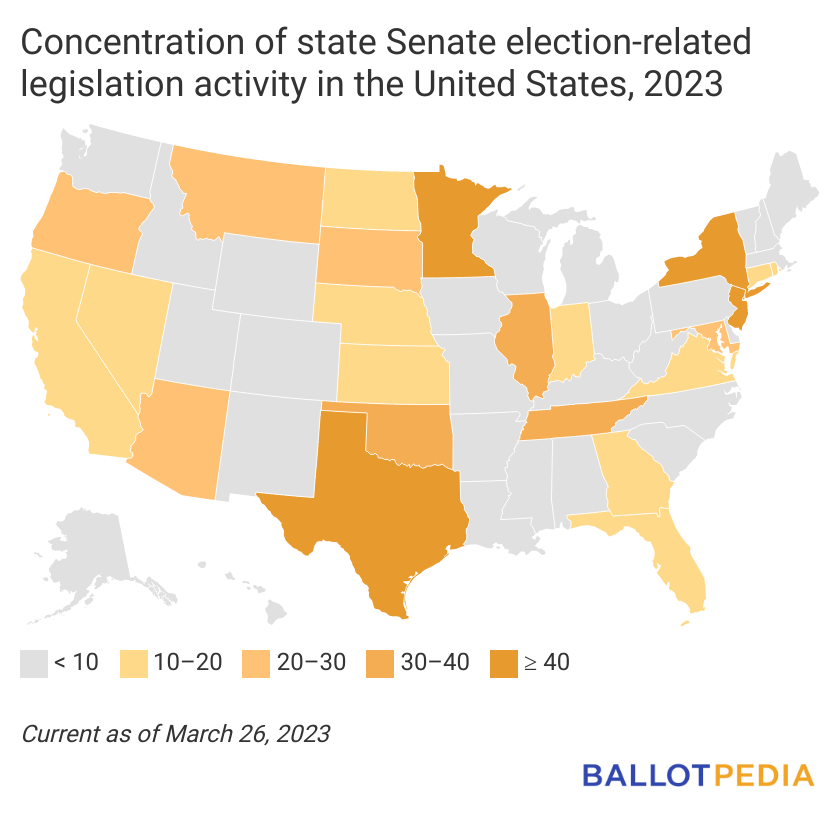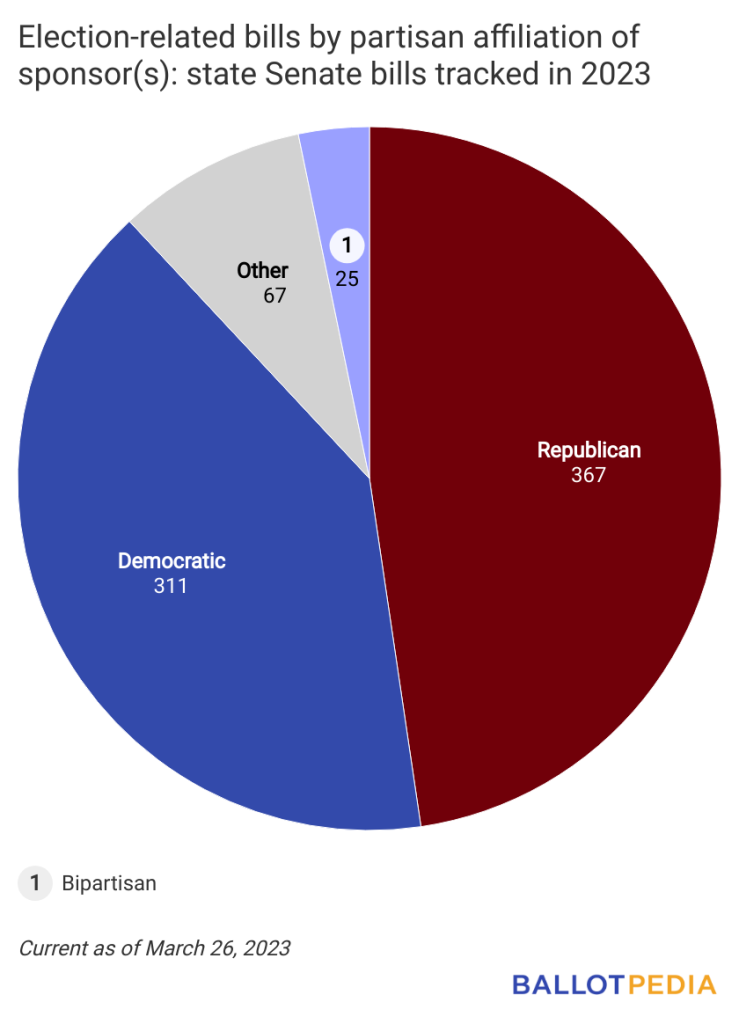 As of March 26, Ballotpedia has tracked 382 Senate bills in Democratic trifectas and 301 Senate bills in Republican trifectas. A trifecta is when one political party holds the governorship and majorities in both chambers of the state legislature. Ballotpedia has tracked 87 Senate bills in states where neither party holds trifecta control.
The New York Senate is scheduled to be in session from Jan. 4 to June 8 this year. In 2022, Ballotpedia tracked 190 Senate bills related to election administration. Ten of these bills passed both chambers and eight were enacted into law. New York is a Democratic trifecta.
Additional reading: