On March 27, Florida Gov. Ron DeSantis (R) signed a measure that expands the state's Family Empowerment Scholarship program. The expanded program will provide K-12 students with around $7,500 for educational expenses outside of the public school system, including private school tuition, tutoring, and homeschooling expenses.
The Family Empowerment Scholarship was created in 2014 and provides eligible students — such as those with disabilities or from low-income families — with funding to defray private school tuition or tutoring costs.
The expanded program focuses on students from low-income families and will allow all K-12 students to apply, provided they do not attend public schools.
Florida is the fourth state in 2023 to expand its existing ESA program to cover all students. Utah, Iowa, and Arkansas did so as well. Arizona and West Virginia expanded their ESA programs to all students in 2022.
Five other states — Indiana, Mississippi, New Hampshire, Tennessee, and North Carolina — restrict eligibility to their Education Savings Account programs.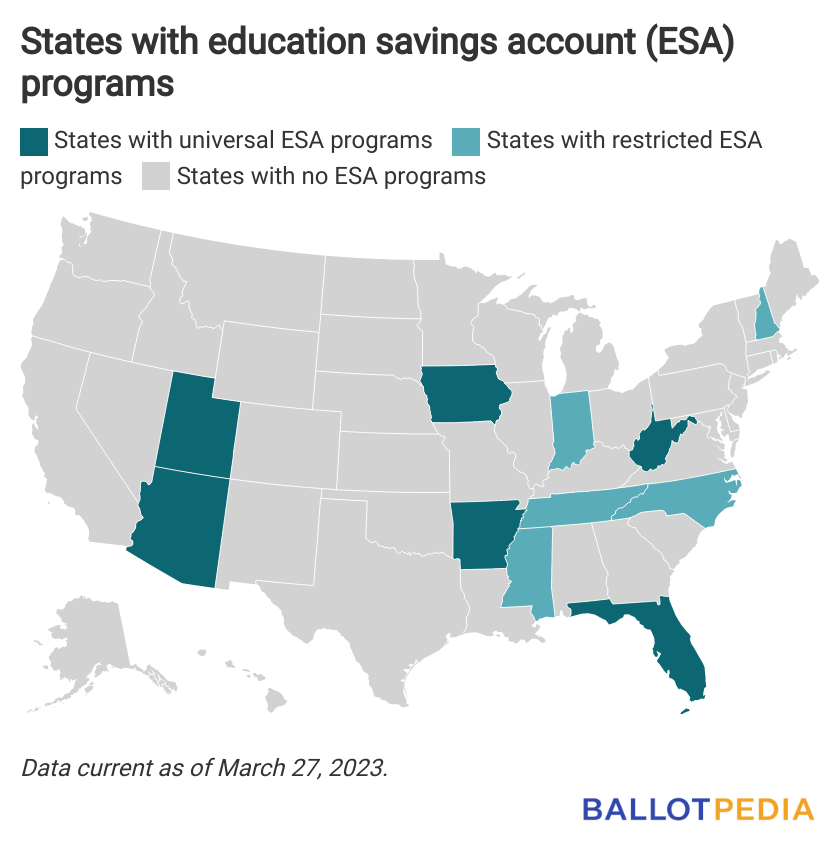 Six states with universal ESA programs have Republican governors, while one — Arizona — has a Democratic governor. Of the states that restrict eligibility to their ESA programs, three have Republican governors, while one — North Carolina — has a Democratic one.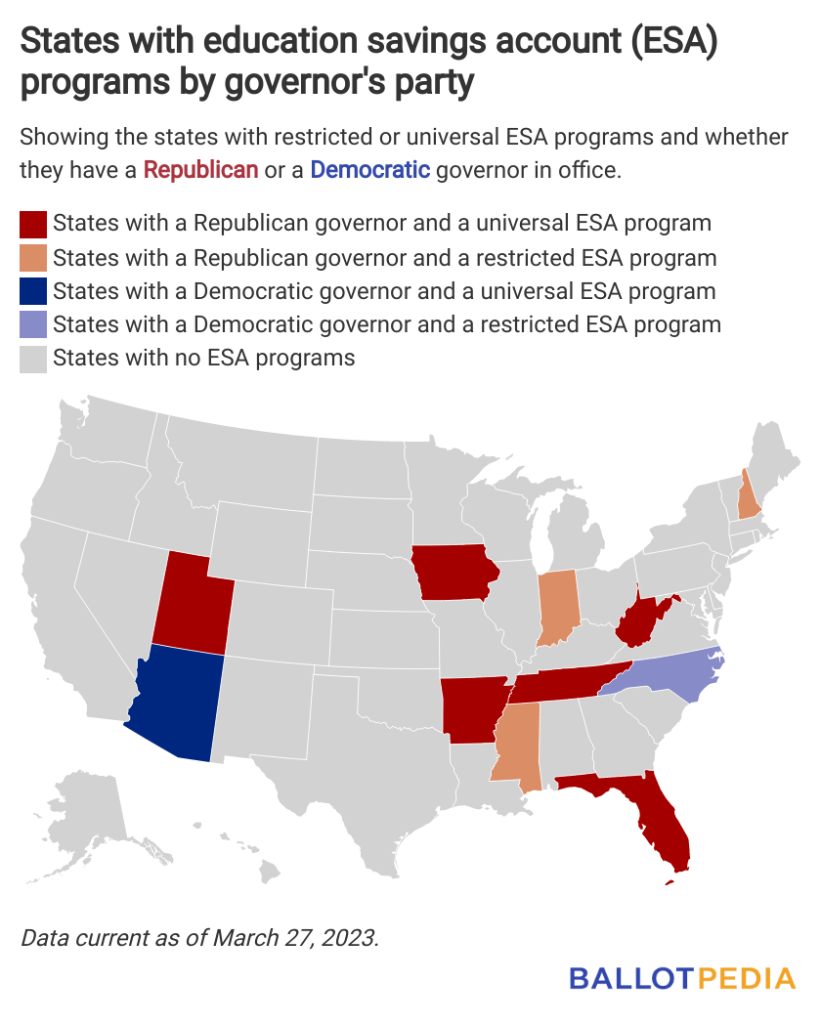 Other states have more limited programs that allow eligible students to attend private schools. According to Notre Dame law professor Nicole Stelle Garnett, "Thirty states, the District of Columbia, and Puerto Rico have one or more private-school-choice programs, which this year enable more than 700,000 children to attend a private school."
Florida's new law also eases requirements for some types of teaching certificates. DeSantis said, "parents are going to be able to have the ability to get money for their student for their child, and they can do tuition, they're also going to be able to use it for things like tutoring and other things that can be very important for a child's development and well being."
The House passed the legislation 83-27 on March 17, with 79 Republicans and four Democrats voting in favor. No Republicans opposed the bill, while nine representatives did not vote. Republicans have an 84-35 majority in the House.
The Senate passed the bill 26-12 along partisan lines (two Republicans were absent) on March 23. Republicans hold a 28-12 majority in the Senate.
Critics said the law will redirect funding from public schools and benefit wealthier households, who may already send their children to private schools. Florida Education Association President Andrew Spar said, "The universal voucher bill signed today by Gov. DeSantis will drain billions of taxpayer dollars away from the neighborhood public schools that nearly 90 percent of Florida's parents trust to educate their children."
State Sen. Corey Simon (R), who sponsored the bill in the Senate, said, "This legislation is a transformational opportunity to make it clear that the money follows the child, and parents have a right to guide their child's education as they see fit."
Florida's new law takes effect July 1.