In 2024, voters in New Hampshire will decide on a constitutional amendment raising the mandatory retirement age for judges from 70 to 75.
The amendment passed the New Hampshire State Senate by 22-1 on March 30, 2023. Previously, it passed the New Hampshire House of Representatives by a 321-7 vote on March 15.
State Rep. Bob Lynn (R-17), who once served as a New Hampshire Supreme Court justice, sponsored the amendment. In a hearing at the Senate Judiciary Committee, he said the judicial retirement age has stayed the same since 1784. He said, "At that time the average life expectancy, believe it or not, was 38 so there weren't a whole lot of judges reaching that age back then. The current life expectancy average age is 76.4 years."
Thirty-one states, along with the District of Columbia, have an established mandatory retirement age for judges determined by the state constitution. In 16 states, the mandatory retirement age is 70. Four states have set the retirement age to 72, one state to 73, and eight states have set it to 75. Vermont established the highest mandatory retirement age at 90 years old.  Other states have established different mandates—in Missouri, municipal judges can retire at 75, while all other judges retire at 70. In Arkansas and North Dakota, there is no mandatory retirement age, but judges lose benefits after reaching a certain age.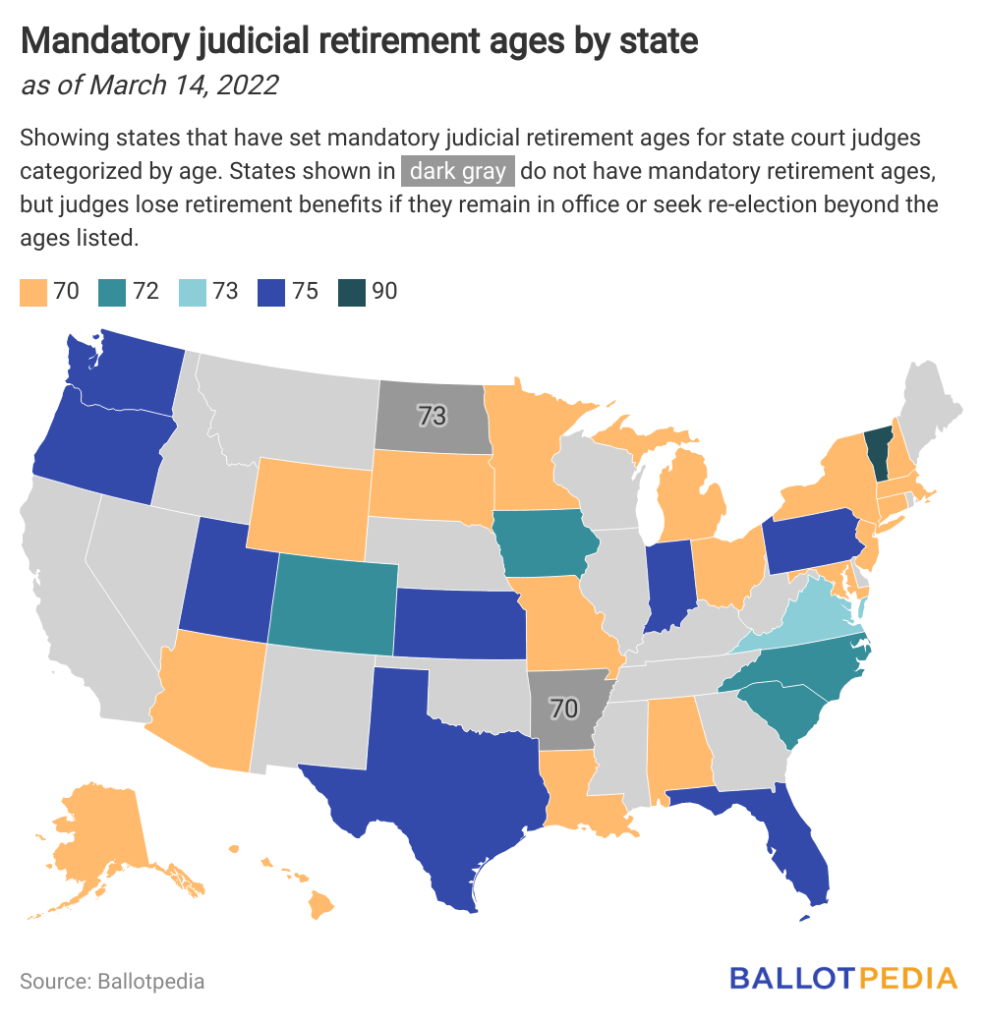 The most recent state that voted on a change to the mandatory judicial retirement age was Wyoming, where voters rejected a similar amendment to change the mandatory retirement age from 70 to 75.
New Hampshire Senate Democratic Leader Donna Soucy, who also supports the amendment, said, "Limiting people in one branch of government isn't helpful and this would be an important change for us to make in the Constitution."
Voters in New Hampshire will decide on the constitutional amendment on Nov. 5, 2024.
Additional reading: