State supreme courts issued 131 opinions between March 27 and April 2. The North Dakota Supreme Court 17 opinions, the most of any state, followed by Texas (court of criminal appeals) with 14 and West Virginia with nine.
Last week's 131 opinions account for 8% of the year-to-date total of 1,640. Pennsylvania leads with 115 opinions issued since Jan. 1, followed by Delaware with 105 and Hawaii with 94.
Supreme courts in 27 states have issued fewer than 25 opinions since the start of the year. The North Carolina Supreme Court has not issued any opinions so far.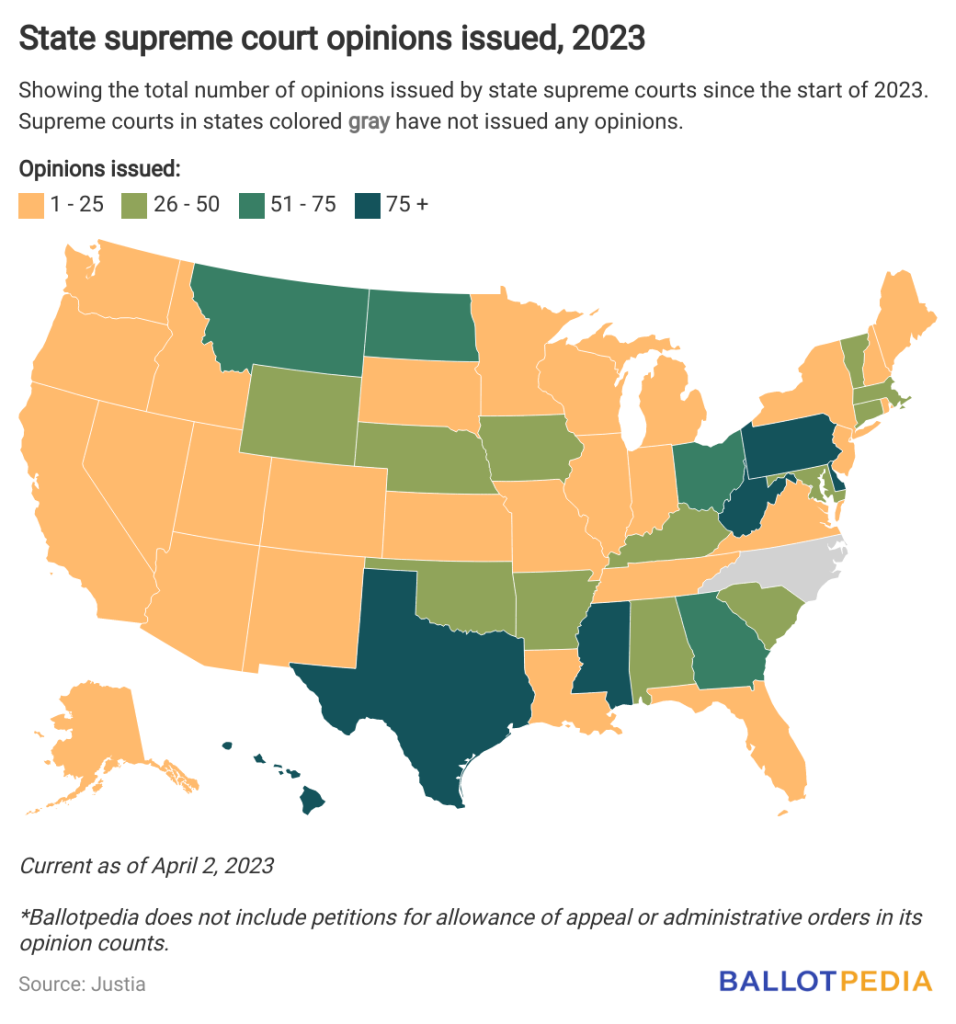 Some of the state supreme court opinions issued this year include those in:
Iowa, where the court reversed the court of appeals' reinstatement of the plaintiff's age discrimination claim in a lawsuit alleging wrongful termination, workplace harassment, and age discrimination;
Texas, where the court reversed the court of appeals and held that the petitioner, an offensive lineman training with the Dallas Cowboys, resided in Dallas County at the time of his injury. His workers' compensation benefits suit should, therefore, be heard in Dallas County; and,
Colorado, where the court held that the Colorado Oil and Gas Conservation Commission lacked jurisdiction to resolve "bona fide disputes of contract interpretation and held that such a dispute exists where the parties disagree in good faith about the meaning or application of a relevant contract term."
Supreme courts in Pennsylvania, West Virginia, Texas, and Delaware regularly end the year as some of the country's most active courts. Collectively, they accounted for 26% of all opinions issued in 2021 and 2022, and, to date, 26% in 2023.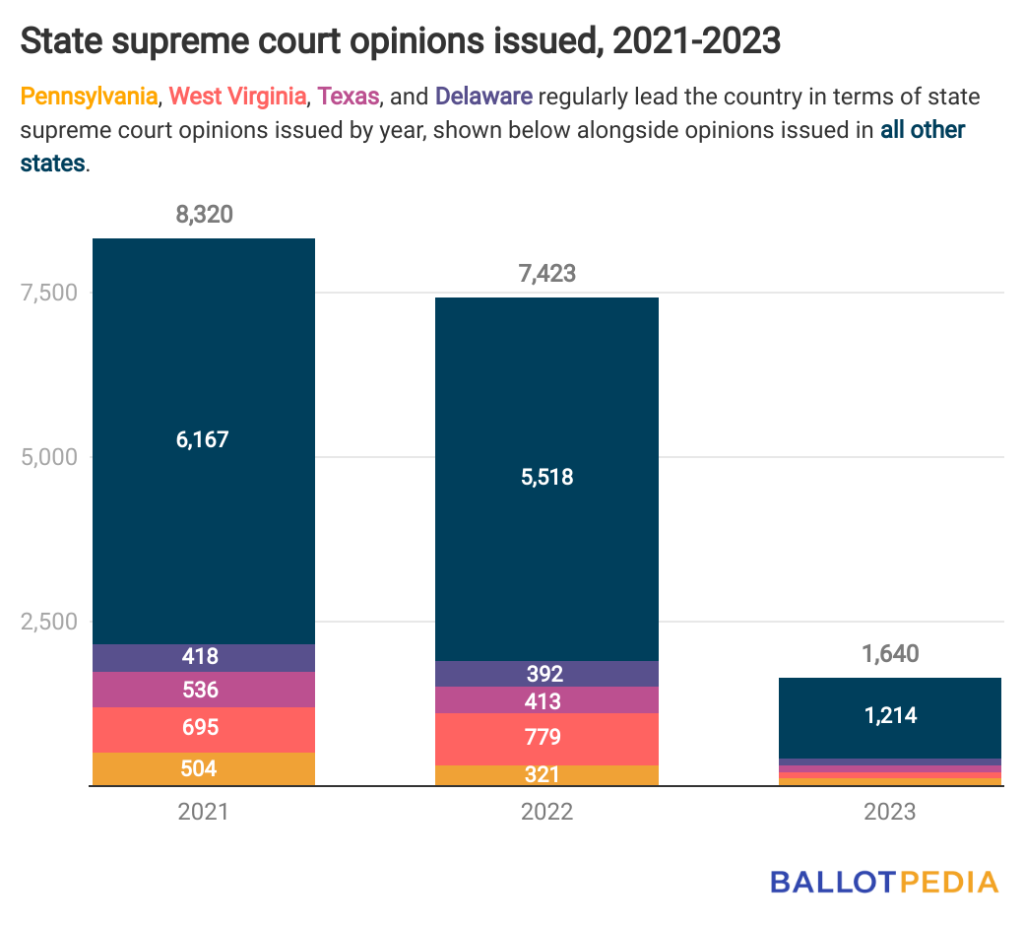 Every state has at least one supreme court, known as a court of last resort. Oklahoma and Texas have two courts of last resort, one for civil cases and one for criminal proceedings. Supreme courts do not hear trials of cases. Instead, they hear appeals of decisions made in lower courts. The number of justices on each state supreme court ranges between five and nine.
In 2020, we conducted a study identifying the partisan balance on every state supreme court. You can find that research here. We also identified which justices ruled together most often in our Determiners and Dissenters report found here.