As of April 16, Ballotpedia has tracked two election-related bills in the Colorado State Senate since the beginning of the year. Of the two, Ballotpedia tracked one from April 10-16. Democrats sponsored this bill. The one bill is below:
CO SB276: Modifications to Laws Regarding Elections, Sen. Stephen Fenberg (D) and Rep. Emily Sirota (D). 

A summary has not been provided yet. 
During the week of April 10-16, Ballotpedia tracked five Senate election-related bills nationally. As of April 16, Ballotpedia has tracked 915 Senate bills nationally. Ballotpedia tracked the most Senate bills this year in the New York State Senate with 135, while Ballotpedia tracked the fewest Senate bills in the Massachusetts State Senate with zero.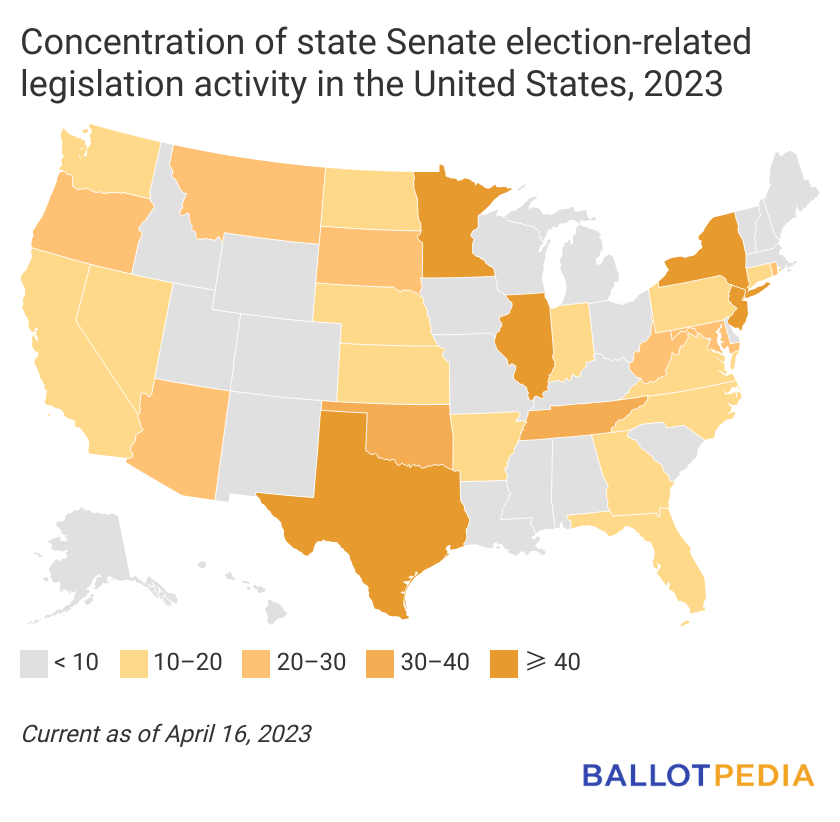 As of April 16, Ballotpedia has tracked 418 Senate bills in Democratic trifectas and 384 Senate bills in Republican trifectas. A trifecta is when one political party holds the governorship and majorities in both chambers of the state legislature. Ballotpedia has tracked 113 Senate bills in states where neither party holds trifecta control.
The Colorado Senate is scheduled to be in session from Jan. 9 to May 6 this year. In 2022, Ballotpedia tracked two Senate bills related to election administration. One of these bills was passed by both chambers and was enacted into law. Colorado is a Democratic trifecta.
Additional reading: