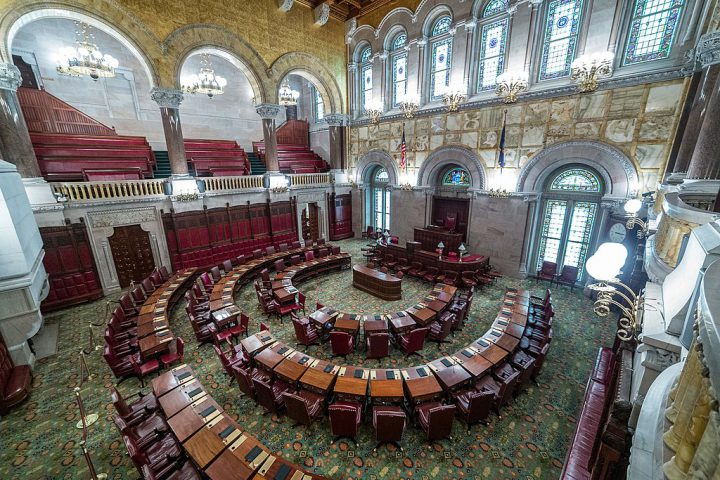 As of April 16, Ballotpedia has tracked 161 election-related bills in the New York State Assembly since the beginning of the year. Of the 161, Ballotpedia tracked one from April 10-16. Democrats sponsored the bill. The one bill is:
NY A06476: Provides that the police commissioner of the city of New York and all other cities with a population of one hundred thousand or more shall be an elected office with a four-year term; provides that such office shall be subject to term limits of two terms, Assembly Member Monique Chandler-Waterman (D). 

As introduced, this bill:

Provides that every city with a population greater than 100,000 but less than one million elect a police commissioner at the 2024 general election and every fourth year thereafter. 
Provides that the police commissioner may be removed or suspended in the same manner as the mayor. 
Provides that within three days of the occurrence of a vacancy in the office of police commissioner, the mayor must proclaim the date for an election, and the city clerk must publish notice thereof. 
Provides that if a vacancy occurs during the first three years of the term, a general election must be held to fill the vacancy for the remainder of the unexpired term. 
Requires that if a vacancy occurs after the last day to fill a vacancy at a general election, a primary election be held.
Click the hyperlinked bill number above for more information.
During the week of April 10-16, Ballotpedia tracked 12 House election-related bills nationally. As of April 16, Ballotpedia has tracked 1,364 House bills nationally. Ballotpedia tracked the most House bills this year in the Texas House of Representatives with 183, while Ballotpedia tracked the fewest House bills in the Massachusetts House of Representatives with zero.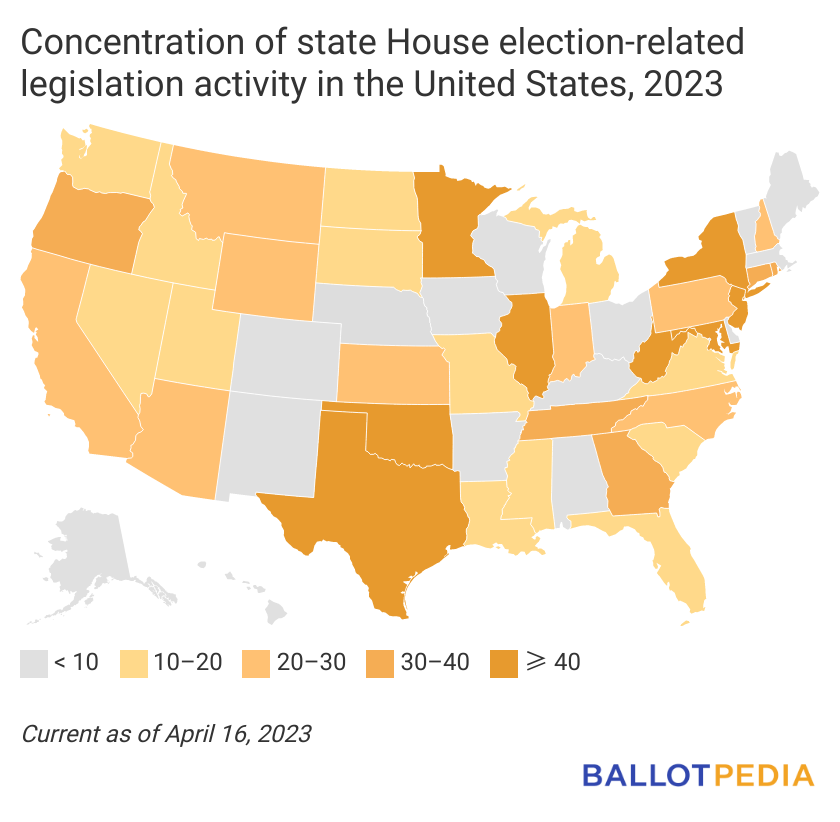 As of April 16, Ballotpedia has tracked 611 House bills in Democratic trifectas and 596 House bills in Republican trifectas. A trifecta is when one political party holds the governorship and majorities in both chambers of the state legislature. Ballotpedia has tracked 157 House bills in states where neither party holds trifecta control.
The New York Assembly is scheduled to be in session from Jan. 4 to June 8 this year. In 2022, Ballotpedia tracked 226 House bills related to election administration. Seven of these bills passed both chambers and five were enacted into law. New York is a Democratic trifecta.
Additional reading: