State supreme courts issued 91 opinions from April 10-16, 2023. The Texas Court of Criminal Appeals and the North Dakota Supreme Court led the field with nine opinions each, followed by Delaware and Mississippi with seven each.
Last week's 91 opinions are the fewest in one week this year and account for 4% of the year-to-date total of 1,883. Delaware leads with 123 opinions issued since Jan. 1, followed closely by Pennsylvania with 122 and West Virginia with 119.
Supreme courts in 27 states have issued fewer than 25 opinions since the start of the year. Michigan and Tennessee, with two each, have issued the fewest opinions.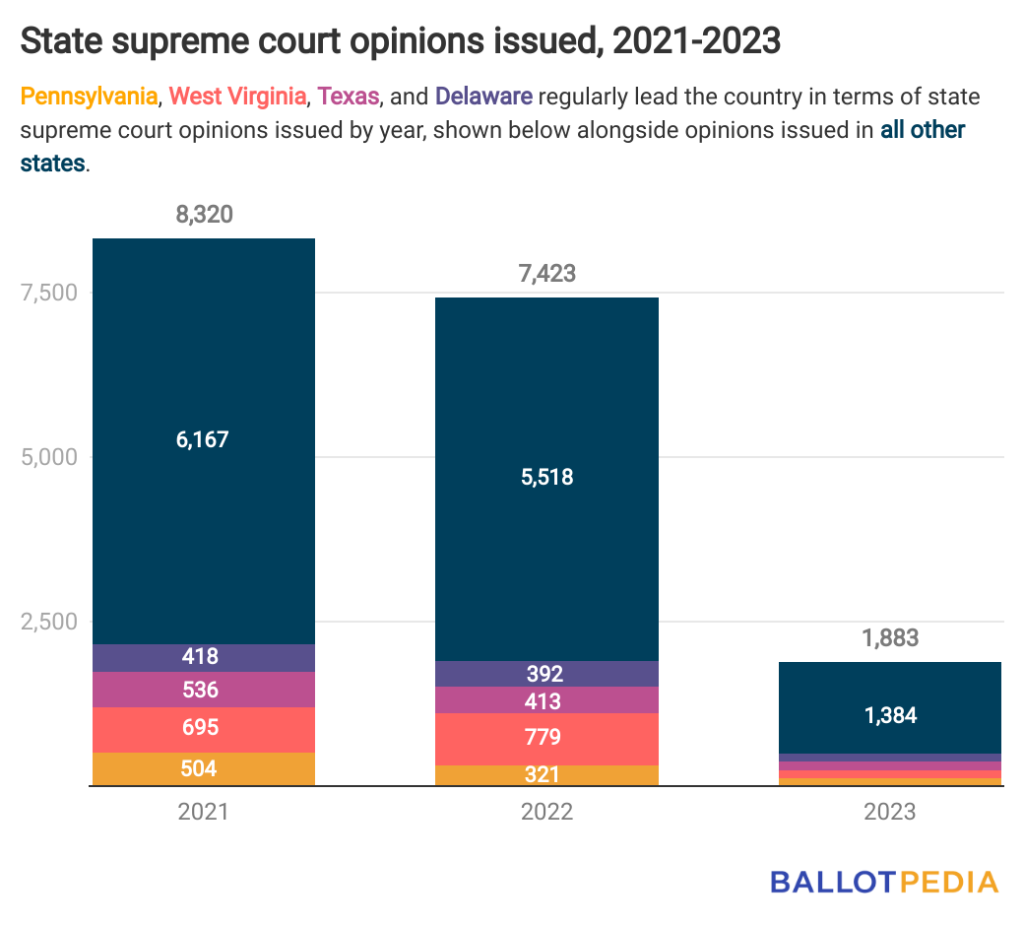 Some of the state supreme court opinions issued this week include those in:
Kentucky, where the court held that the Food Security Act of 1985 (FSA) was preemptive of Kentucky's Uniform Commercial Code (UCC). The UCC allowed security interest to remain when farm products passed from seller to buyer. However, under the meaning of the FSA, the court held that thoroughbreds and the right to breed them are farm products, and any security interest in those products is extinguished when sold to a buyer.
Texas, where the court affirmed the appellate court's decision to dismiss a case where a driver sued Texas A&M University System for injuries sustained while in a car accident on campus; and.
New York, where the court reversed a defendant's conviction of rape in the first degree because the defendant's constitutional right to prompt prosecution was violated.
Supreme courts in Pennsylvania, West Virginia, Texas, and Delaware regularly end the year as some of the country's most active courts. Collectively, they accounted for 26% of all opinions issued in 2021 and 2022, and, to date, 27% in 2023.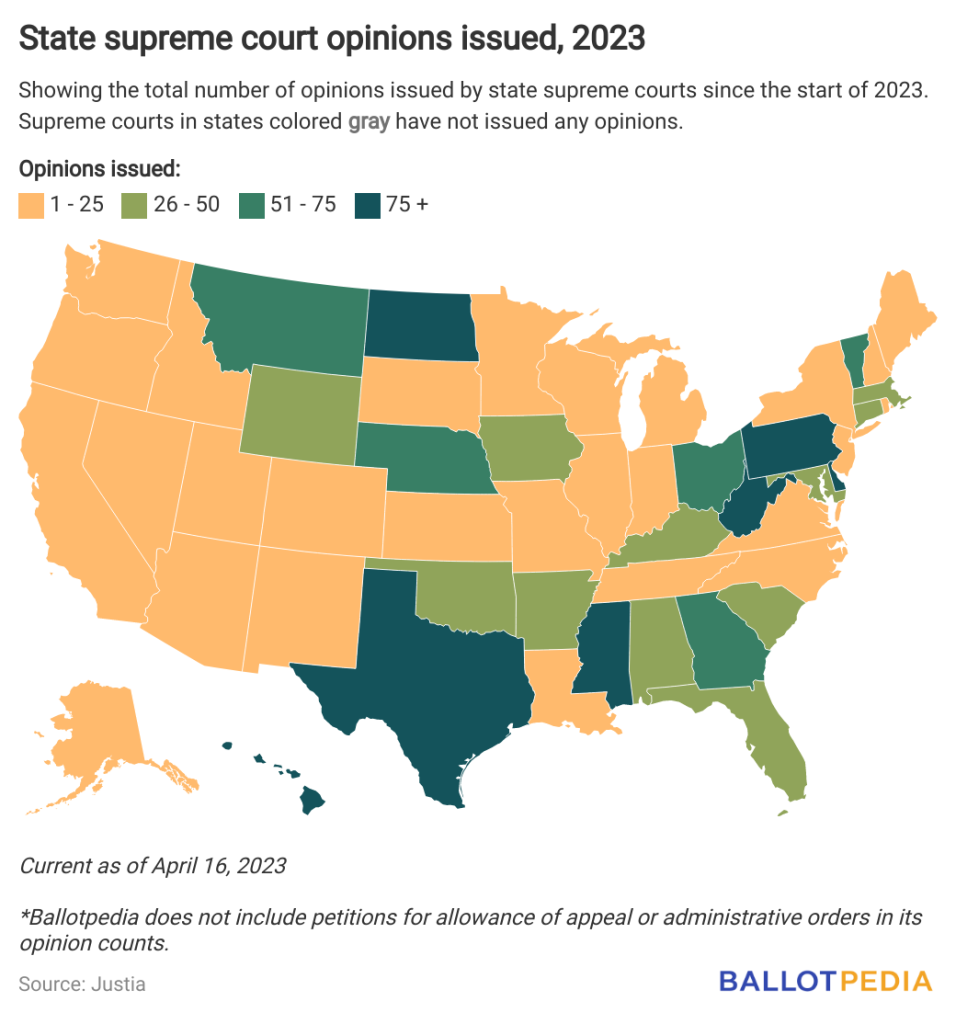 Every state and the District of Columbia have at least one supreme court, known as a court of last resort. Oklahoma and Texas have two courts of last resort, one for civil cases and one for criminal proceedings. Supreme courts do not hear trials of cases. Instead, they hear appeals of decisions made in lower courts. The number of justices on each state supreme court ranges between five and nine.
In 2020, we conducted a study identifying the partisan balance on every state supreme court. You can find that research here. We also identified which justices ruled together most often in our Determiners and Dissenters report found here.