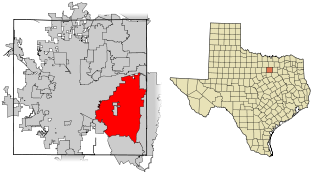 The general election for Arlington, Texas, is on May 6, 2023. The filing deadline to run passed on Feb. 17.
Candidates are competing for Arlington City Council Districts 3, 4, 5, and 8, as well as for mayor of Arlington. Incumbents Nikkie Hunter, Andrew Piel, Rebecca Boxall, Barbara Odom-Wesley, and Jim Ross are running for re-election. They are running for Districts 3, 4, 5, 8, and mayor, respectively.
While most mayoral elections in the 100 largest cities are nonpartisan, most officeholders are affiliated with a political party. Arlington has a mayor with an unknown partisan affiliation. As of April 2023, 62 mayors in the largest 100 cities by population are affiliated with the Democratic Party, 26 are affiliated with the Republican Party, three are independents, seven identify as nonpartisan or unaffiliated, and two mayors' affiliations are unknown.
Arlington is the seventh-largest city in Texas and the 49th-largest city in the U.S. by population.
Additional reading: