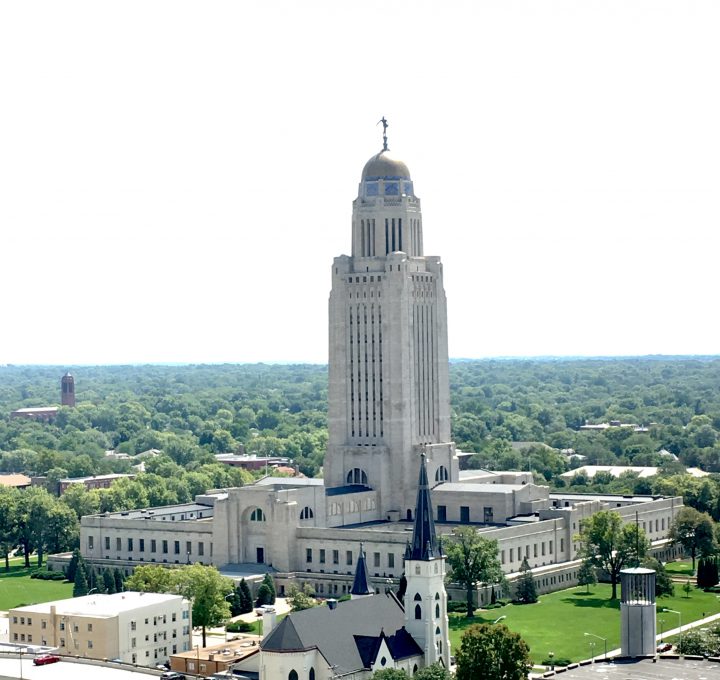 Incumbent Leirion Gaylor Baird defeated Suzanne Geist in the May 2, 2023, nonpartisan general election for mayor of Lincoln, Nebraska. Gaylor Baird received 54.2% of the vote to Geist's 45.6%.
While mayoral elections in Lincoln are officially nonpartisan, candidates are often affiliated with one of the two major political parties. Gaylor Baird is affiliated with the Democratic Party, and Geist is affiliated with the Republican Party. The last Republican mayor of Lincoln, Mike Johanns, left office in 1998.
Gaylor Baird was first elected mayor in 2019 after she defeated Cyndi Lamm 54.5% to 45.3%. A former Lincoln City Council member, Gaylor Baird said public safety was her top priority. "I will continue to support our first responders with investments in personnel, equipment and facilities," Gaylor Baird said.
Geist, a business owner, represented District 25 in the Nebraska State Senate from 2017 until she resigned on April 6, 2023. Geist said she would "… support law enforcement, firefighters, and first responders."
Gaylor Baird criticized Geist's Senate voting record on abortion, transgender issues, and concealed firearms. "Her voting record at the state Capitol makes it clear that her priorities are not our shared priorities. … They hurt Lincoln and they hurt Nebraska," Gaylor Baird said.
Geist criticized Gaylor Baird's record on public safety. Geist tweeted, "It's important to understand that law enforcement supports me, not @MayorLeirion for a reason. I've stood shoulder to shoulder with law enforcement in the legislature because it was the right thing to do. Leirion stood by when there were riots in '20 instead of with the police."
The Lincoln Fire Fighters Association, EMILY's List, and the Sierra Club endorsed Gaylor Baird. The Lincoln Police Union, Gov. Jim Pillen (R), and U.S. Sens. Pete Ricketts (R) and Deb Fischer (R) endorsed Geist.
Both candidates raised over $1 million each, doubling the previous fundraising record for a Lincoln mayoral race set in 2019. Geist's top contributors were businessman Tom Peed and his firm, Sandhills Global, which donated a combined $850,000 to Geist's campaign. Gaylor Baird's top contributor was NRC CEO Mike Hays, who donated $250,000 to her campaign.
Gaylor Baird and Geist were the top-two vote-getters in the April 4, 2023, nonpartisan primary. Gaylor Baird received 48.6% of the vote, and Geist received 33.9%. Stan Parker, a candidate affiliated with the Republican Party, received 17.4%.
As of May 2023, the partisan breakdown of the mayors of the 100 largest U.S. cities was 62 Democrats, 26 Republicans, three independents, and seven nonpartisans. Two mayors' partisan affiliations were unknown. Based on 2020 population estimates, 76.1% of the population of the top 100 cities lived in cities with Democratic mayors, and 16.2% lived in cities with Republican mayors at the start of 2022.
Lincoln also held elections for seats in the city council and the Lincoln Airport Authority on May 2, 2023.