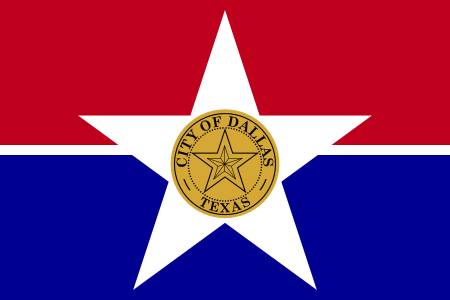 The general election for Dallas, Texas, was on May 6, 2023. The filing deadline to run passed on Feb. 17.
Candidates competed for Dallas City Council Districts 1-14, as well as for mayor of Dallas. Incumbent Eric Johnson won re-election as mayor with 93% of the vote. Incumbents Chad West, Jesse Moreno, Carolyn King Arnold, Jaime Resendez, Omar Narvaez, Adam Bazaldua, Tennell Atkins, Paula Blackmon, Jaynie Schultz, Cara Mendelsohn, Gay Donnell Willis, and Paul Ridley won re-election to the city council.
Zarin Gracey and Joe Tave advanced to a runoff election for District 3 after neither secured a majority of votes. Gracey received 46.2% of the vote in the general election, while Tave received 25.8%. The runoff is on June 10, 2023.
Dallas is the third-largest city in Texas and the ninth-largest city in the U.S. by population.
Additional reading: