New Jersey held state legislative primaries on June 6, the first in the 2023 election cycle.
One Democratic incumbent—Nia Gill—lost, representing 1.1% of the 93 incumbents running for re-election. Overall, 17 incumbents ran in contested primaries, meaning 82% were guaranteed to advance to the general election.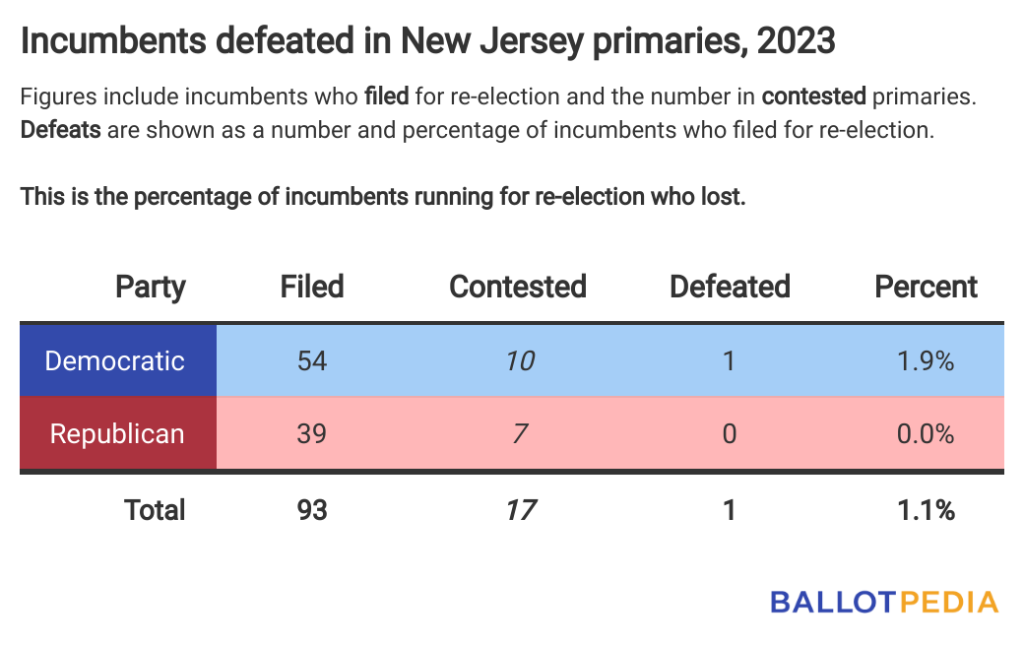 It is uncommon for state legislative incumbents to lose in primaries in New Jersey. Gill is the first incumbent state senator defeated in a primary in New Jersey since 2003.
From 2011 to 2017, no incumbents lost in primaries. One Republican incumbent lost in 2019, followed by a decade-high three incumbent losses in 2021.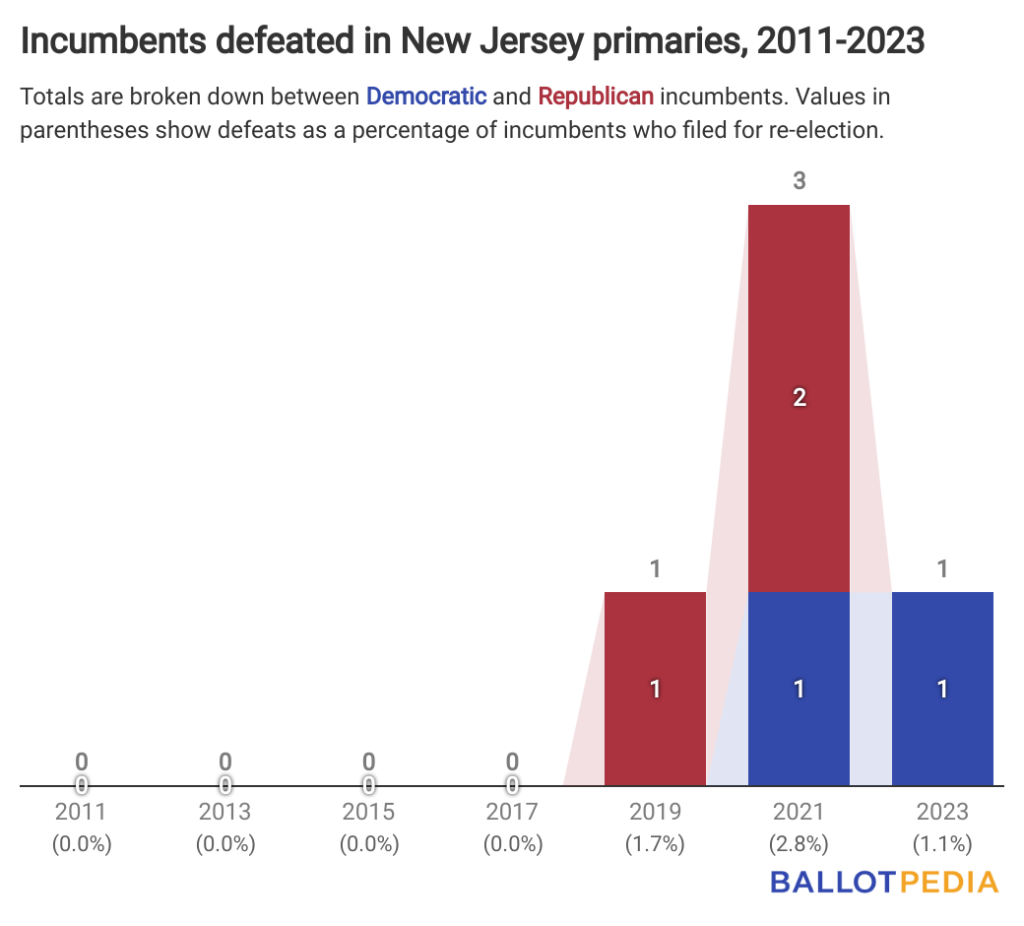 Gill lost to fellow incumbent Richard Codey (D) in the state's only incumbent vs. incumbent primary. The two ended up in the same district following redistricting. Gill first assmed office in 2002 and Codey in 1982.
The next state legislative primary date is June 20 in Virginia, where 17 incumbents are running in contested primaries, including two incumbent v. incumbent primaries.
Mississippi will hold its state legislative primaries on Aug. 8, followed by Louisiana on Oct. 14.

Editor's note: This story has been updated with additional historical context