Voters in Augusta, Maine will decide on Question 1 on June 13, 2023, which would approve the school budget of $36.25 million for K-12 education for the 2023-2024 school year.
In Maine, school districts are required to have elections to approve a budget or to issue new bonding and or bond taxes. If a budget is not approved by the voters, it is up to the board to come up with another budget that will be approved by the voters. Regional school districts have budgets set on a triennial basis (every three years) while school administrative units approve their budgets annually.
The proposed school budget increased by 4.79% from the budget approved last year by voters, a $1.66 million increase from the $34.59 million budget for the 2022-2023 fiscal year.

Augusta voters approved the 2022-2023 school budget by 72%-27% on June 14, 2022. In the previous year, on June 15, 2021, Augusta voters approved the 2021-2022 school budget by 84%-15%.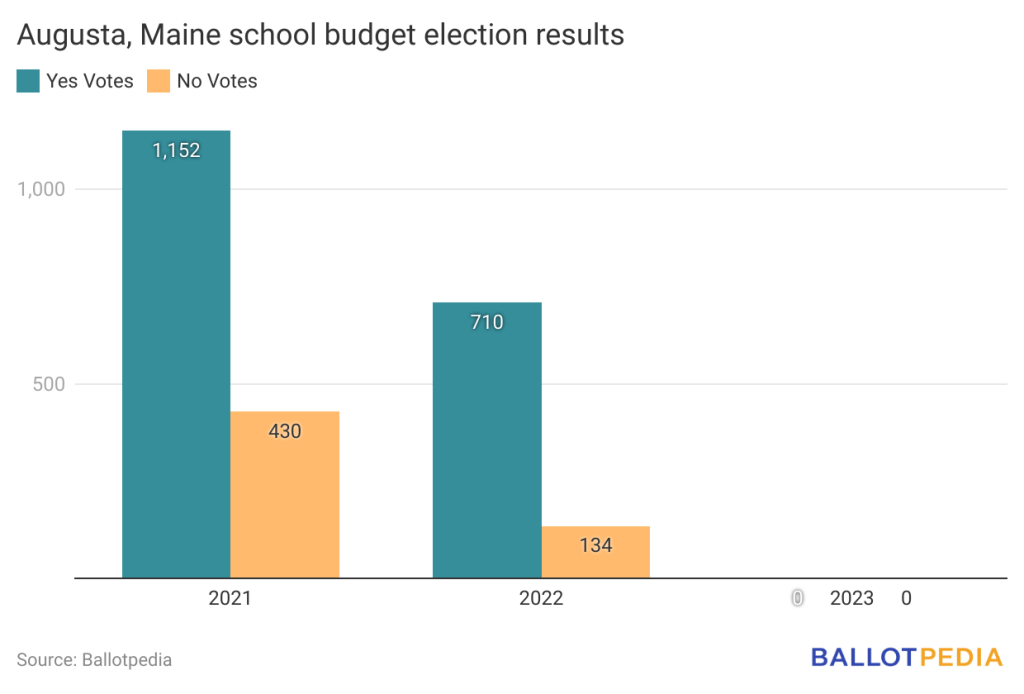 Of the 14 local school budget questions Ballotpedia has tracked since 2020 (for the top 100 largest cities and state capitals), all were approved by voters. Three were approved in 2020, two were approved in 2021, seven were approved in 2022, and two were approved in 2023. The average "yes" vote percentage was 71.7% in 2022, and the average "no" vote percentage was 28.3%.