State supreme courts issued 257 opinions from May 29-June 11. The Supreme Court of Appeals of West Virginia led the field with 27 opinions issued, followed by Mississippi with 20 and Delaware with 19. The last two weeks' 257 opinions account for 9% of the year-to-date total of 3,013. West Virginia, again, leads with 228 opinions issued since Jan. 1, followed by Pennsylvania with 201 and Delaware with 187.
State supreme courts have been issuing an average of 131 opinions per week so far this year. This figure is less than the 2022 weekly average of 143. It's also less than the average of 160 opinions issued per week in 2021.
Supreme courts in 15 states have issued fewer than 25 opinions since the start of the year.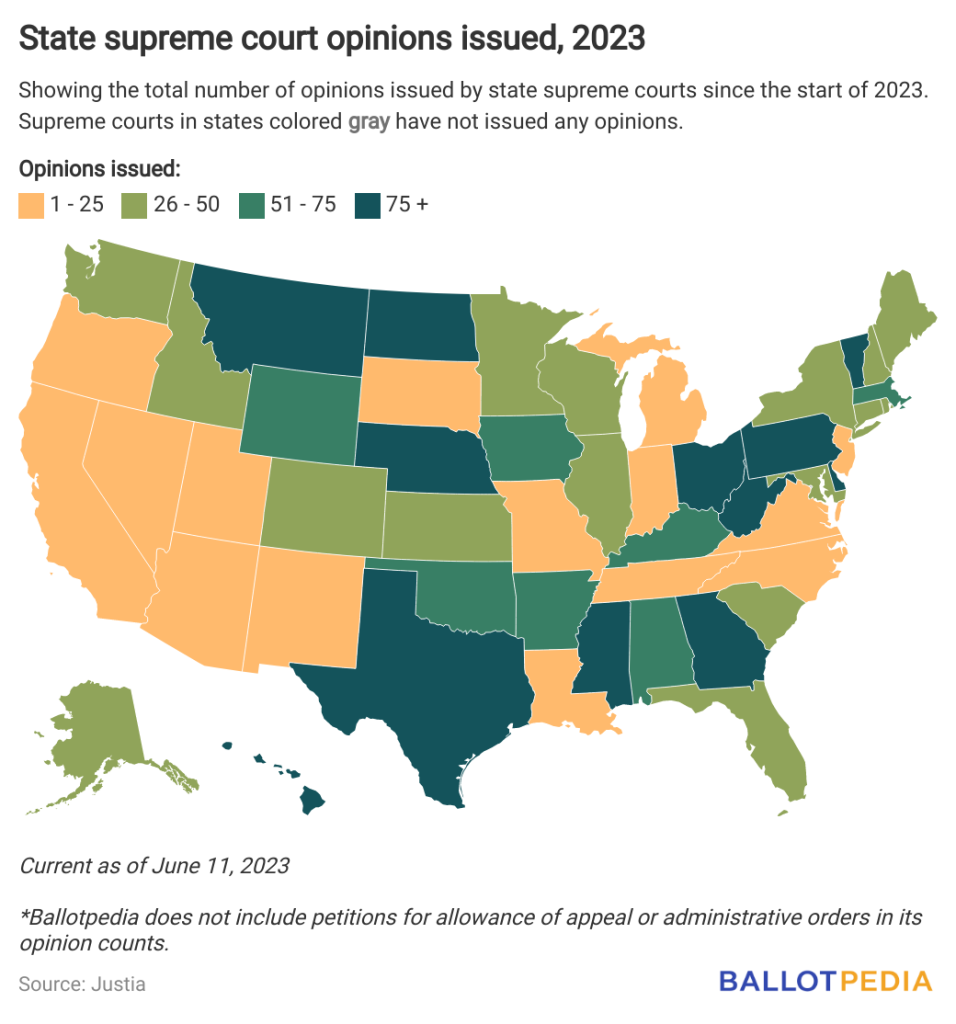 Some of the state supreme court opinions issued this year include those in:
Colorado, where the court concluded that "a party impliedly waives the physician-patient privilege when they assert the affirmative defense of involuntary intoxication, limited to those medical records related to the affirmative defense;"
Oklahoma, where the court held that OK S.B. 1503 and OK H.B. 4327 — two bills prohibiting abortion after certain cutoff points while providing for enforcement via civil lawsuits — were unconstitutional; and,
Wyoming, where the court held that "the Wyoming Constitution does not require probable cause for an exterior canine sniff of a vehicle."
Supreme courts in Pennsylvania, West Virginia, Texas, and Delaware regularly end the year as some of the country's most active courts. Collectively, they accounted for 26% of all opinions issued in 2021 and 2022, and, to date, 28% in 2023.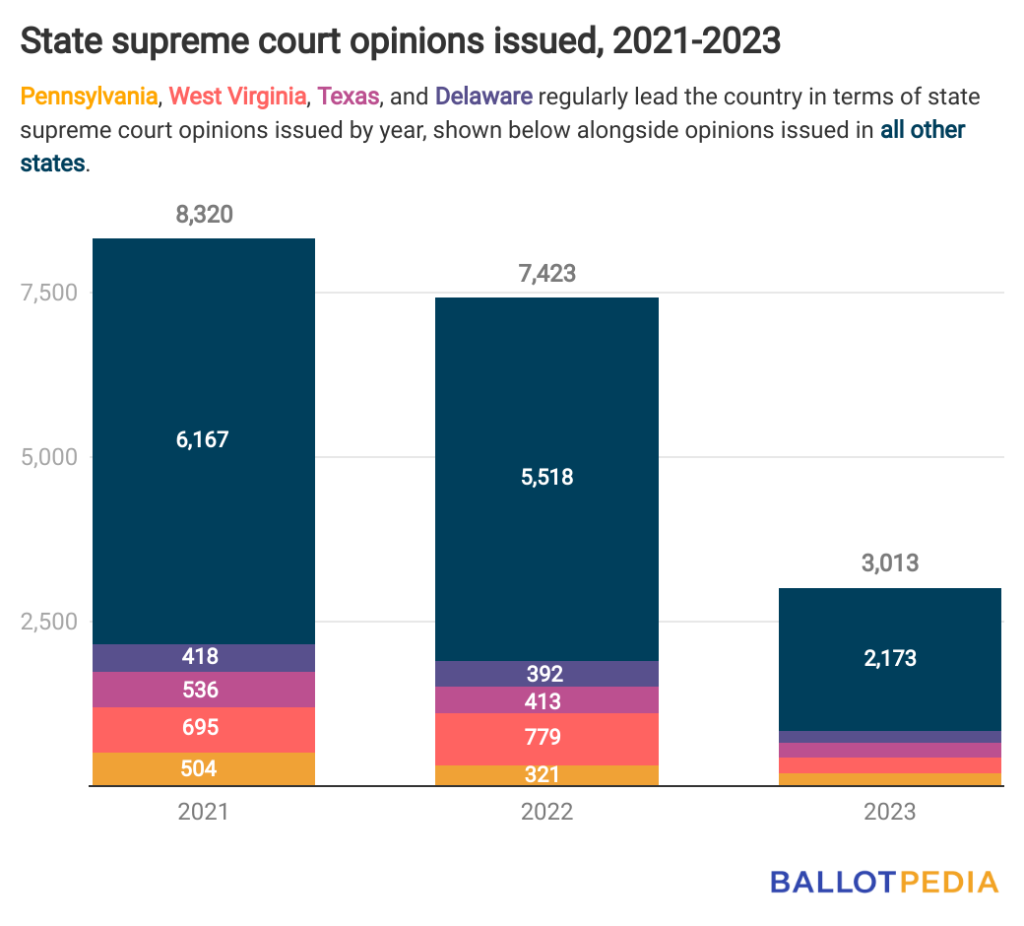 Every state and the District of Columbia have at least one supreme court, known as a court of last resort. Oklahoma and Texas have two courts of last resort, one for civil cases and one for criminal proceedings. Supreme courts do not hear trials of cases. Instead, they hear appeals of decisions made in lower courts. The number of justices on each state supreme court ranges between five and nine.